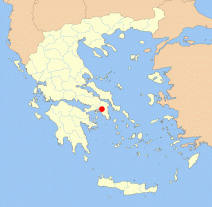 We spent a day strolling through the narrow streets of downtown Athens and we present you why Greece's capital is currently considered the Mecca of street art in Europe. Far from being vandals, the Greek street artists have converted the dull city walls into an open-air gallery. Of course it's not about embellishment. They use vivid colors and create strange shapes to express their anger and  to raise awareness on social issues. Enjoy their artworks!
The main areas where you can see the Athenian graffiti are Psyrri, Metaxourgeio, Kerameikos and Exarcheia. Apart from Exarcheia, largely regarded as the neighborhood of the rebellious and the anarchists, the first three districts are not purely residential. Most of their now abandoned buildings were occupied in the past by small manufacturers and wholesalers and by red-light businesses. Recently, after a not very successful attempt of gentrification, they attracted a considerable number of artists and intellectuals who are not bothered (or they try not to be) by the noise pollution created by the numerous bars and by the sight of drug addicts. It's not that easy. We are residents of Kerameikos and although the neighborhood is fantastic there are times when we feel quite frustrated.
Fortunately the environment is favorable for public artistic creativity. The graffiti are the bright side of our everyday life in the otherwise neglected center of Athens. Actually, a big part of the graffiti on display below are next to our house.
Although the graffiti areas are very close to the tourist hubs of Monastiraki and Thissio,  they are rarely visited by tourists. Recently walking tours for groups are 'offered' to these districts by tourism entrepreneurs. Personally I think that it's better to wander alone exploring them at your own pace. The streets of Psyrri may look like a labyrinth but don't let this affect your mood; finding your way it is part of the adventure!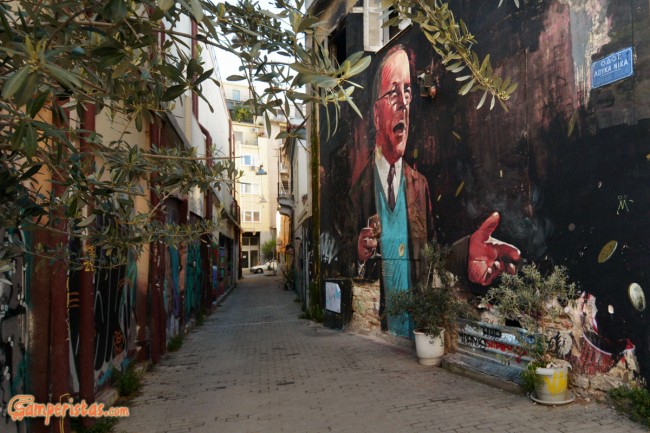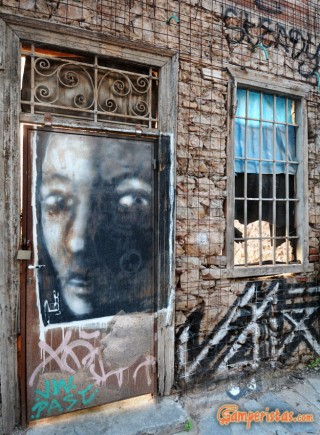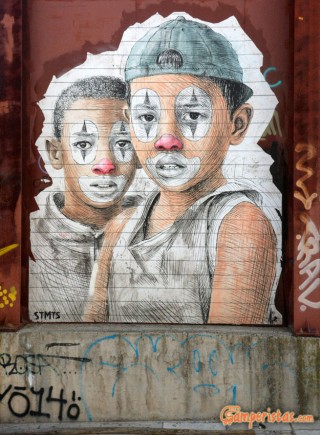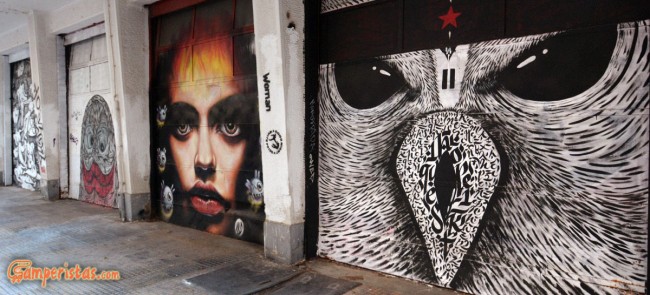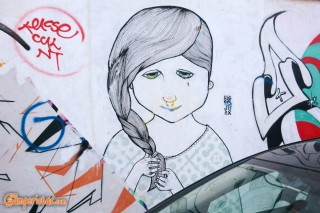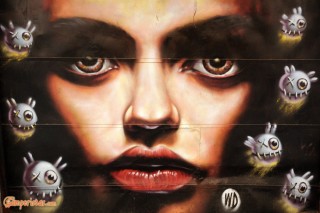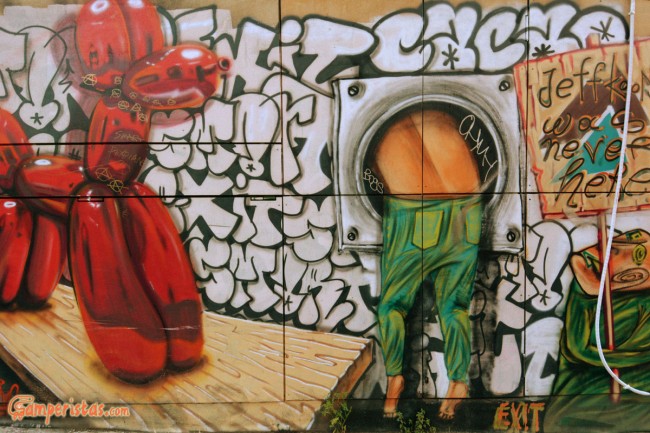 The purple girl playing with perspective (below) is a recent graffiti made by street artist Achilles at Tournavitou street, next to Thissio metro station. It is already a "must -see'.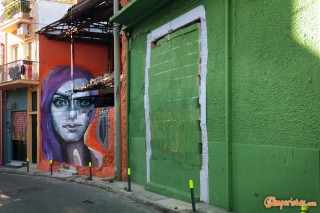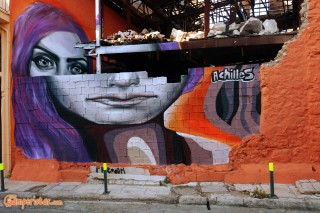 The famous riot dog Loukanikos (it means Sausage) listed in Times magazine as one of the top 100 personalities for 2011, dead in 2014, is immortalized in graffiti artwork at Riga Palamidou street (Psyrri). It is very popular so don't be surprised if you have to wait in queue for a picture!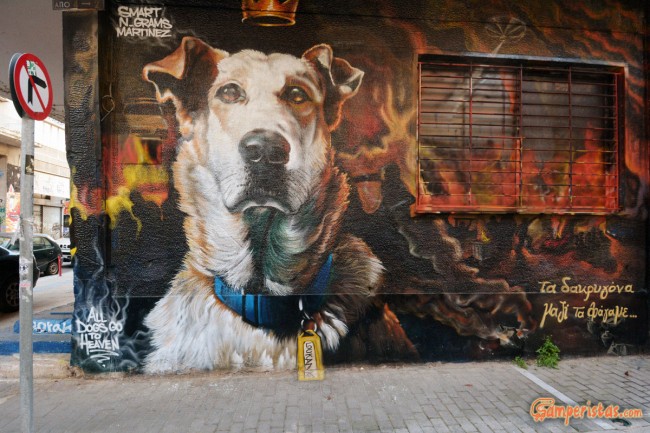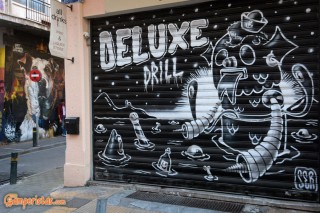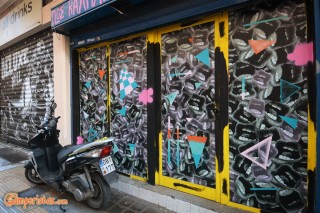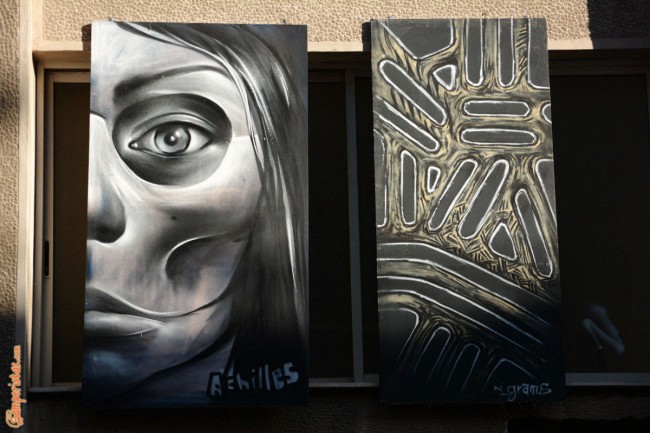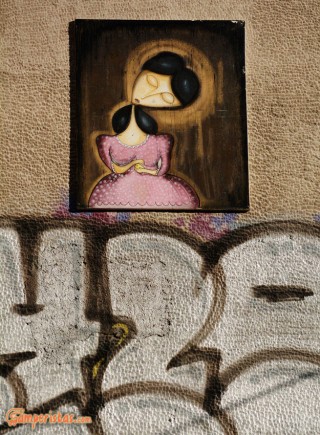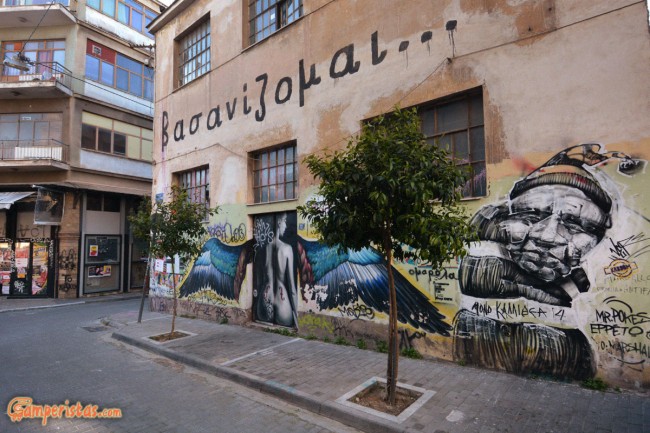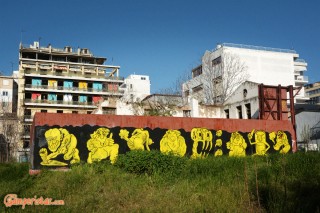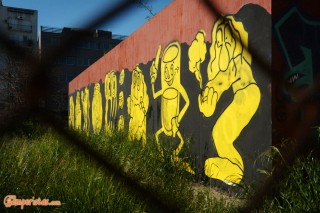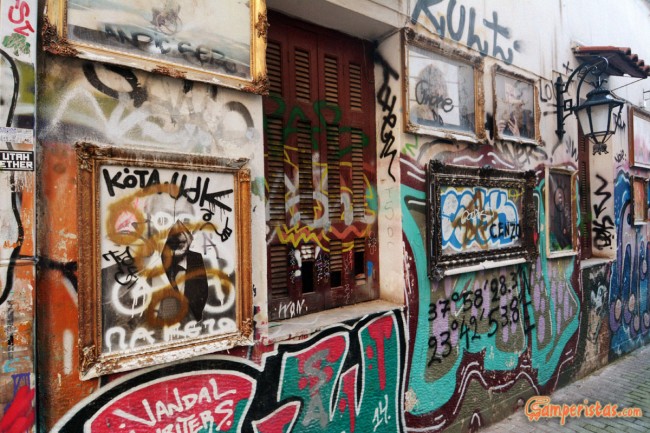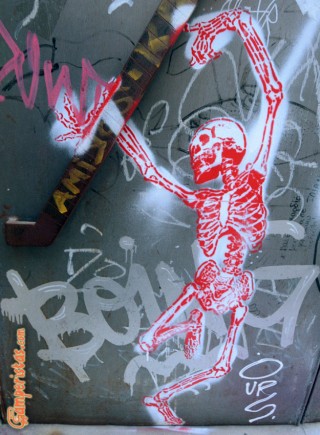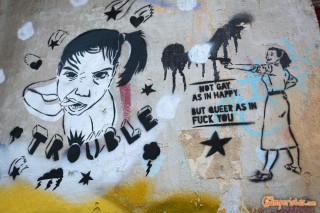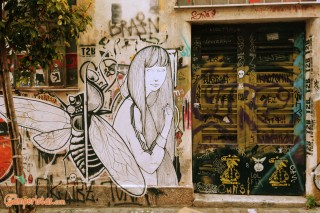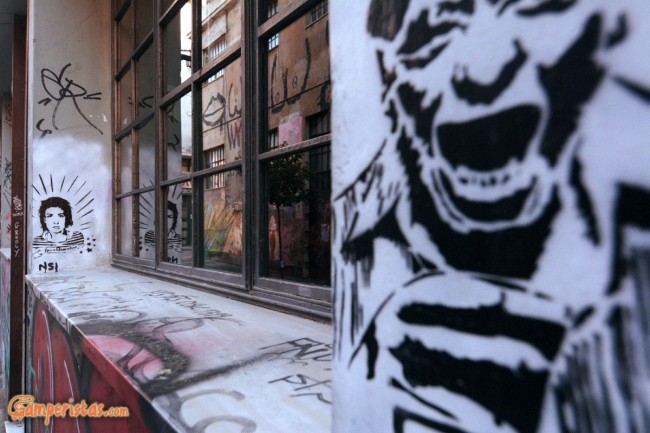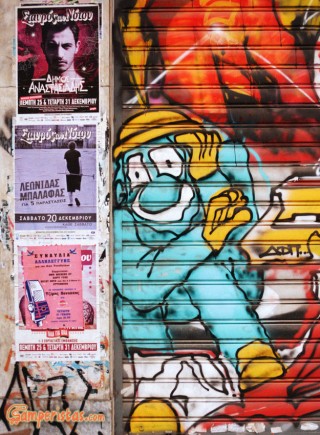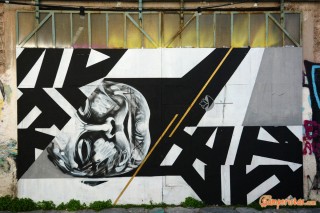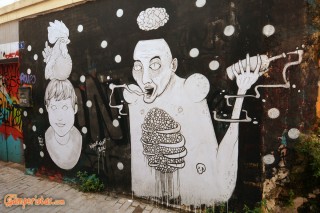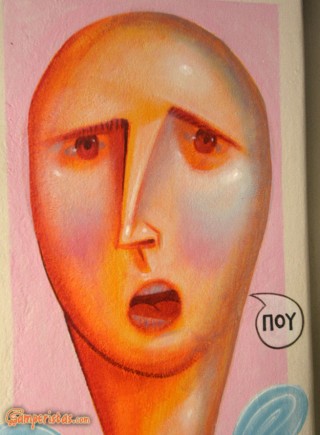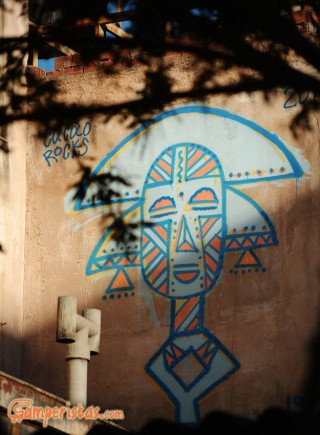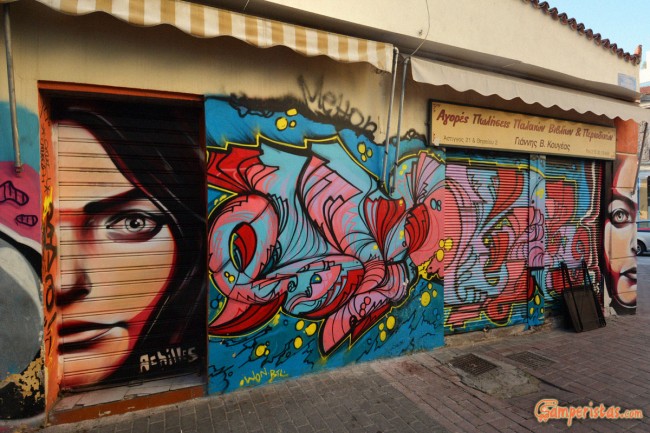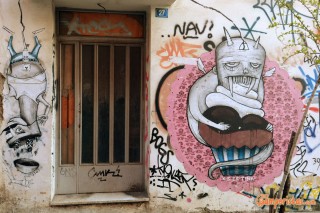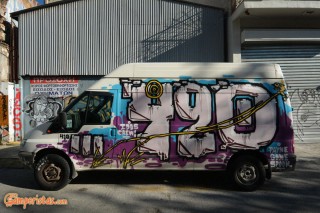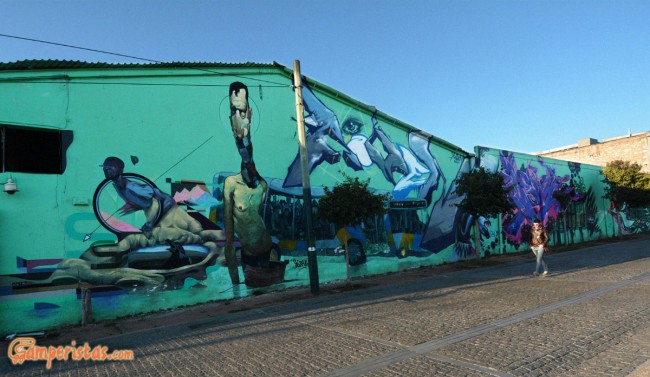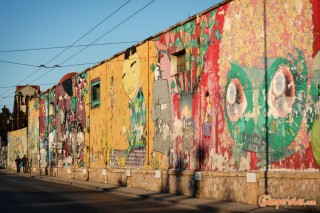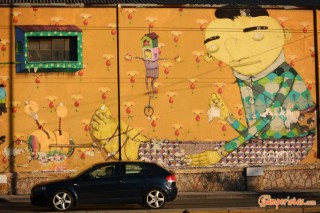 Share this post