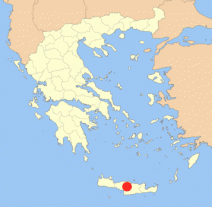 Our journey continues heading further inland towards the foot of Mount Ida to visit Zeus' cave. According to the Greek mythology, the Father of Gods spent his childhood there, in the middle of the island surrounded by clouds and peaks. We decided to stay a little longer in the mountains so we went to Axos village where we discovered the recently opened museum of wooden sculpture displaying works by local artist Yorgos Koutandos.
First of all this is not a place for passers-by. It is a 60 km ride from Heraklion and a 75 km ride from Rethymnon most of which is uphill or rather steep uphill. It couldn't be otherwise since the Nida plateau, where the cave is located, is at an altitude of 1.400 m. above sea level. The good news is that the road from Anogia (the last village before the highlands) to Nida is paved and in good condition, which is not so common in the area of Ida. The not-so-good news is that the road ends at a parking lot overlooking the plateau [35.20688,24.83451] and then you have to climb up to the cave entrance (1495 m. of altitude). It took us less than 20 minutes to get there, which is not such a big deal after all. Just be prepared!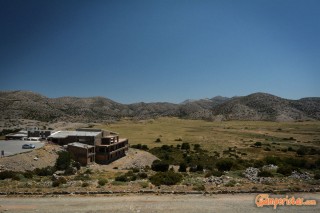 The path to the cave is branch of the E4 (European long distance path) which leads to the summit of Ida or Psiloritis mountain (2,456 m., the highest on Crete). At a moderate pace, the trail takes about 5 hours (each way). It is not particularly challenging but have in mind that when it's hot or windy it could be really dangerous.
The cave area is fenced and guarded but the entrance is free of charge, at least for the time being. It is open till 15.30. Don't forget to bring with you a jacket; once you start descending the stairs, you will have the feeling of being inside a refrigerator. The cave itself is huge and quite impressive mostly because of its mythological importance than of its geological form. If you are expecting to see rich decorations, impressive rock formations, stalagmites and stalactites, you will be disappointed. Although there is not much to see inside, it is worth a visit for the beauty of the mountainous scenery and for the rough but serene atmosphere . If you want to approach the spirit of Cretan soul (and you don't have the time or the energy to climb to the top of the mountain), this is the place where you should be.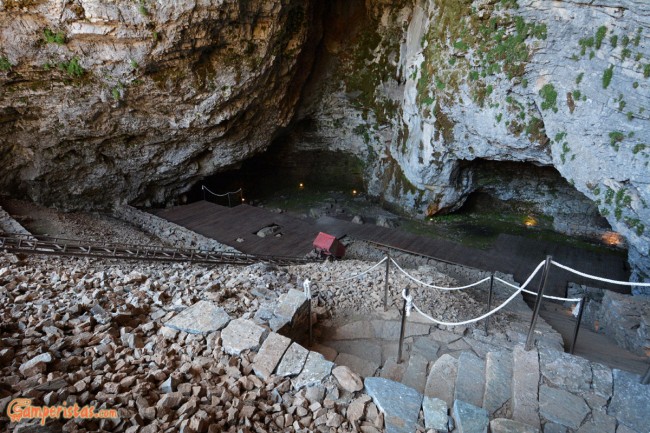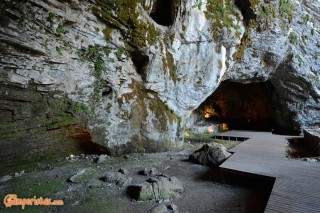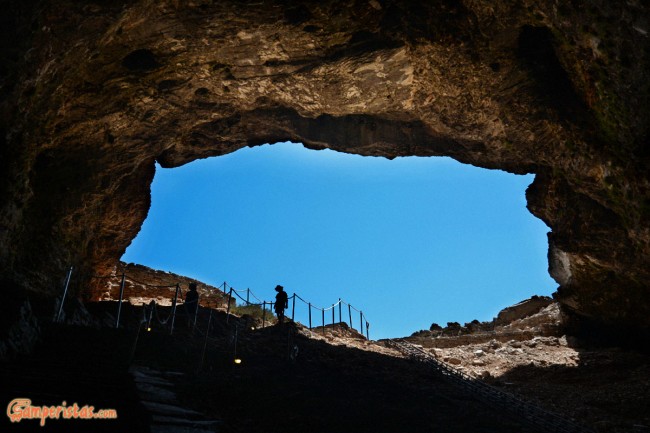 We left behind us Anogia, the largest village of the Mylopotamos area which is famous for its musical tradition, its rebellion spirit and its severe moral code (and allegedly for drugs and weapon trafficking) heading towards Axos where we plan to meet friends and to spend the night [35.31034,24.84577]
As we talked with our friends, we learned that a villager, Yiorgos Koutandos, opened recently a private museum to display its large-scale sculptures made from wood and that it is becoming very popular! Of course we were very curious to meet him and to see his work so we crossed the museum's threshold early in the morning. Yiorgos was working on a new sculpture but he was more than willing to guide us and to explain us every detail of his wooden carvings, most of them made from one single piece of tree trunk. He is self-taught and completely genuine. The entrance fee is 5 euros; before you complain that it's too expensive for a private museum, just think that you don't pay for a ticket but you support a real artist who by the way refuses to sell his artwork.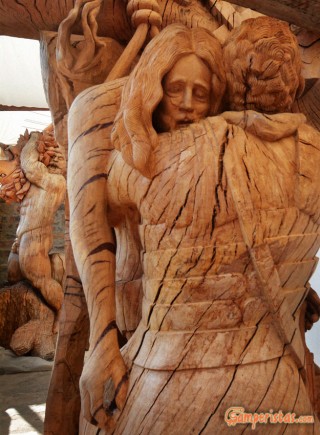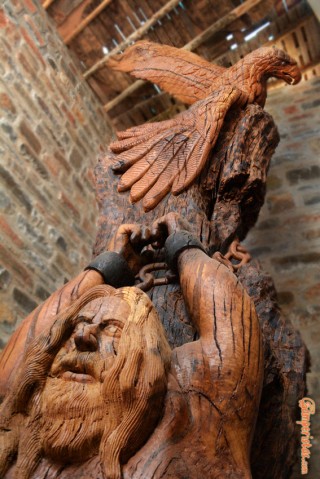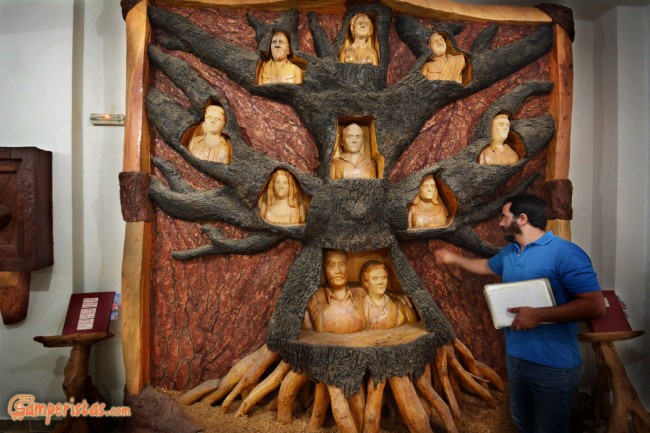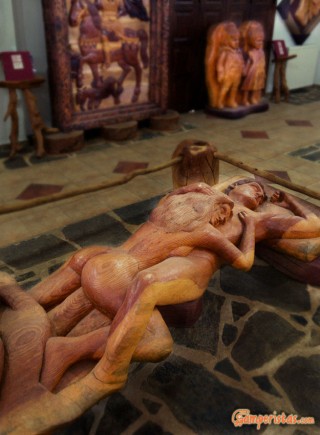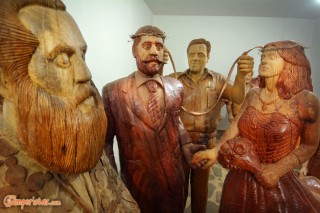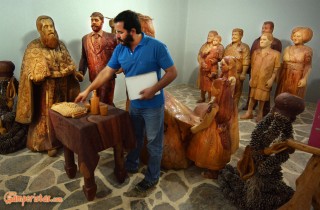 Share this post