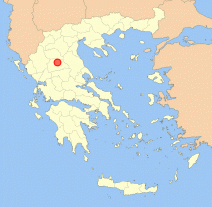 The St George's Day, in Kastraki, the village attached to the rocks of Meteora, is a big celebration, following a tradition that comes from the times of the Turkish occupation. The youth of the village climb to the cave of the miraculous Agios Georgios Mandilas (of the veil or the handkerchief) to collect what remains of the handkerchiefs from the year before and to tie new ones.

The legend says that the first miracle of St. George Mandilas happened when he resurrected a Turkish soldier, after the Aga's wife offered him the veil of her niqab, used to cover her face. The veil was taken by an inhabitant of Kastraki who climbed up to the cave and hung it in front of the altar dedicated to the saint and the soldier awoke immediately from the apparent death. Since then, every year, those who wants to ask a favor to the saint give a handkerchief to be tied to the young people who climb to the church on the day of St. George. The cave is only a few tens of meters from the ground, though the rock is very steep and smooth. It is not easy to climb it without the aid of ropes and also so it still is a great undertaking. Over the years, it seems however, that under the protection of the saint, there have never been serious incidents.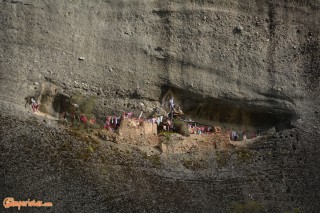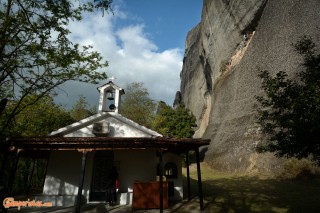 Above, the cave the afternoon before the celebration and the new church in which is held Mass in honor of St. George, on the afternoon before and on the morning of the celebration. The event is not at all touristic, maybe because it begins at around 8 in the morning and a maybe because the feast of Saint George is not easily calculable by non-Orthodox. According to the calendar the Saint celebrates April 23, but if the day falls before the Orthodox Easter, the celebration is moved to Easter Monday.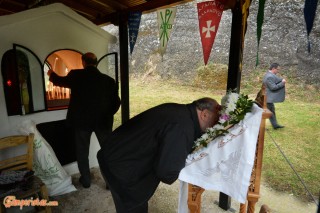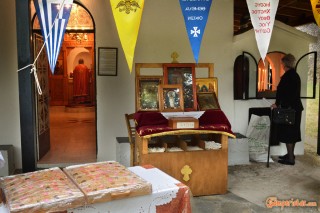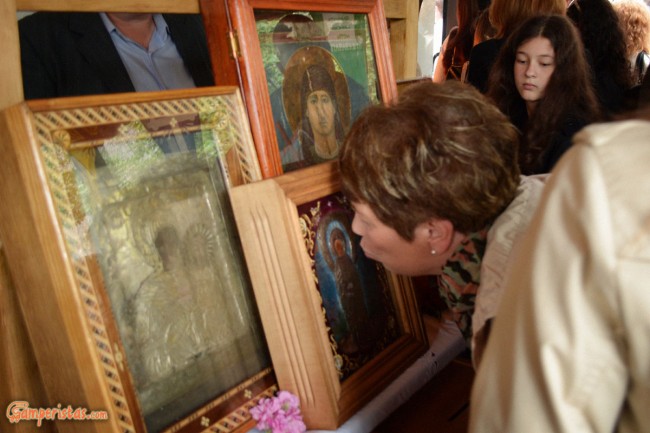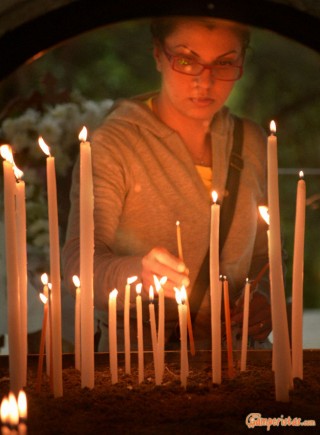 While Mass is served, the villagers who decide to climb take charge of handkerchiefs tieing them to their belts. The first person to climb is the most experienced, who ascend in free climbing, to go to secure the double rope that will serve the others to go up.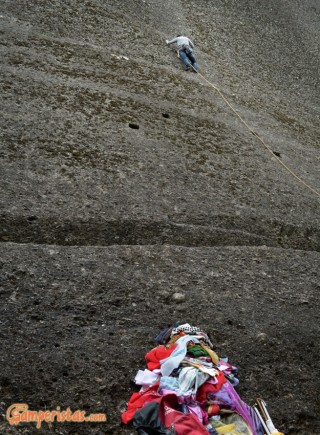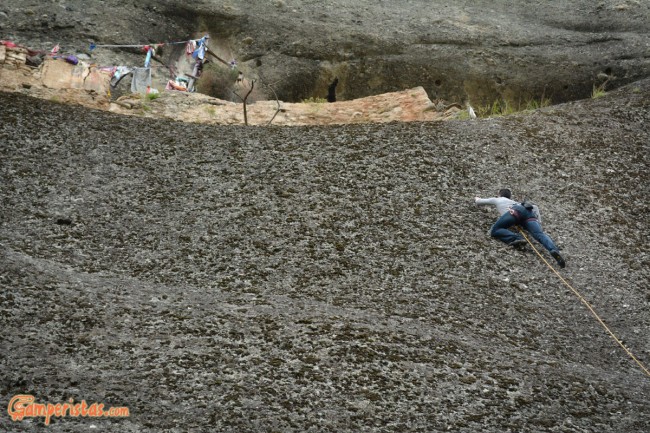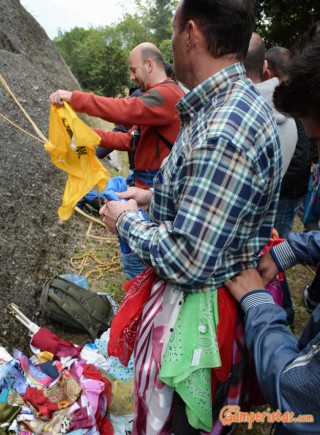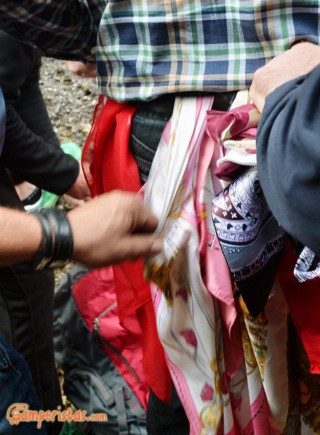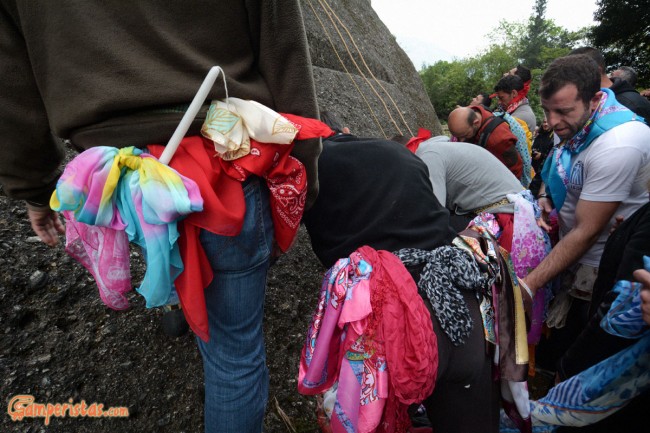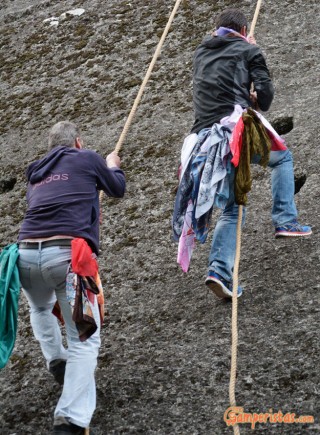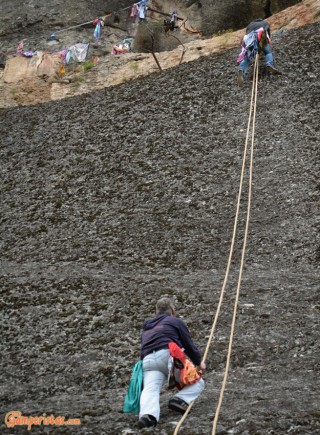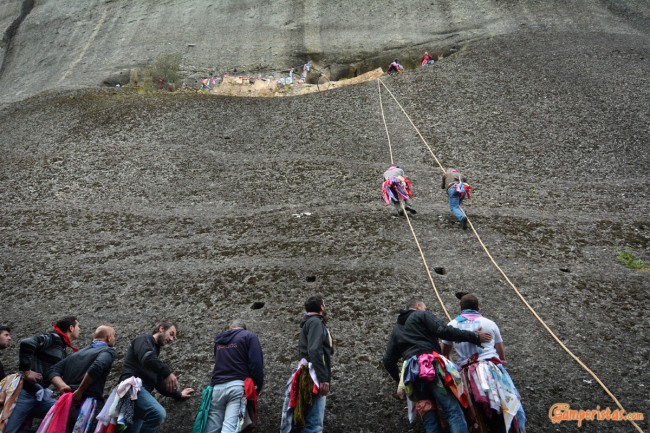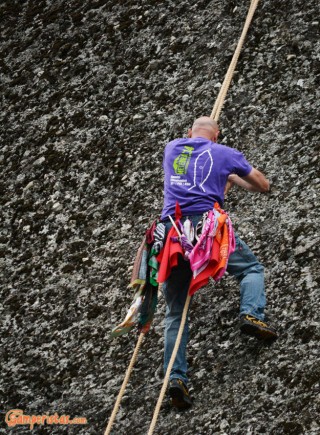 People follow with concern the climb, both for the safety of climbers and also to make sure that their handkerchief reaches its destination. The firsts to arrive, begin to untie the veils of the previous year, which are considered good luck charms of value and group them into a big bag that will be given to the priest. They are entitled however to pocket some for themselves and their loved ones, and even for launching to the lucky few who are waiting below.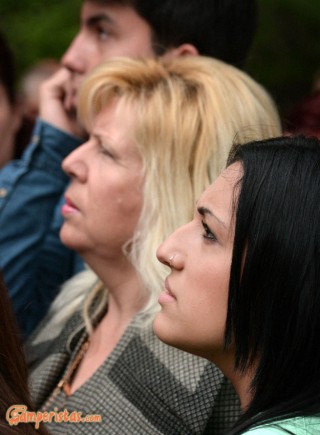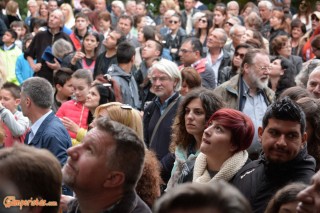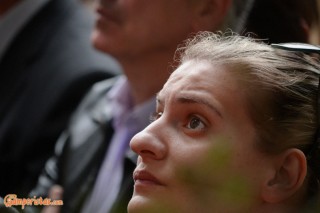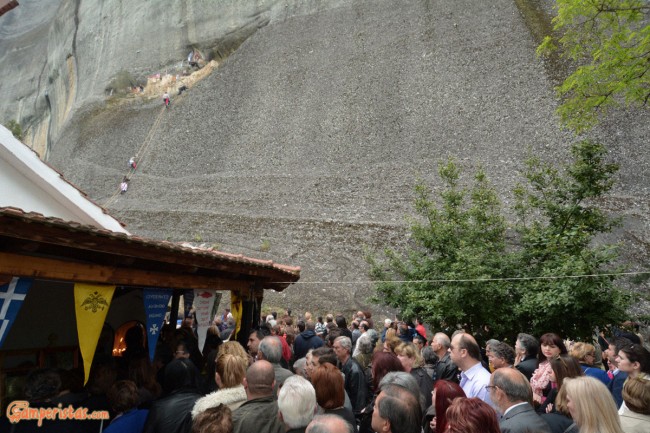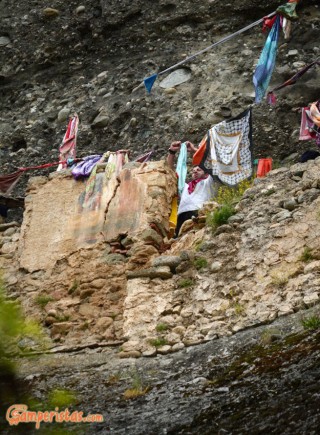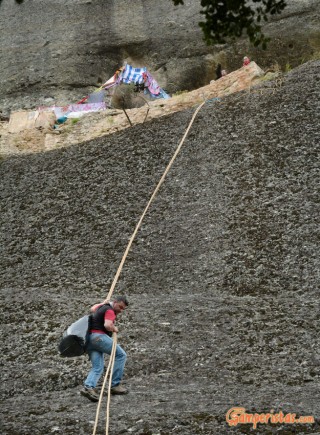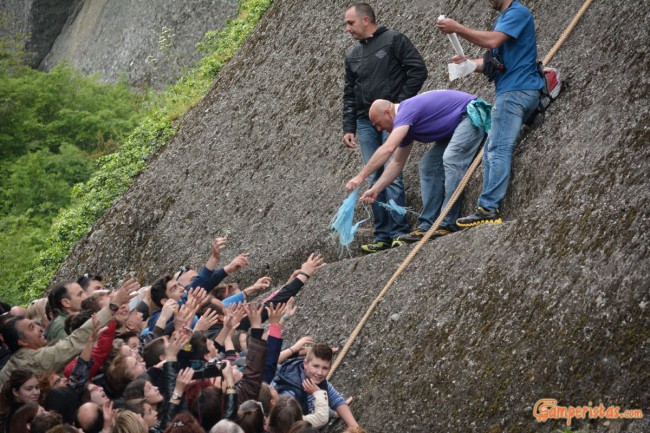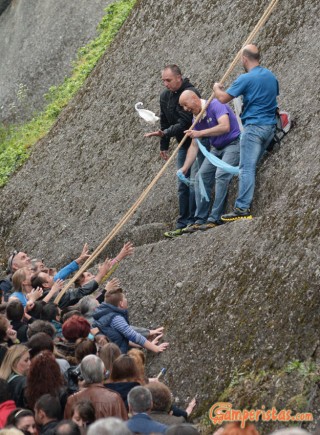 After the conclusion of the Mass, people move to the square where there are ritual dances, which have the distinction of being accompanied only by the singing of the dancers, without music.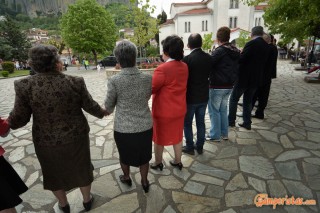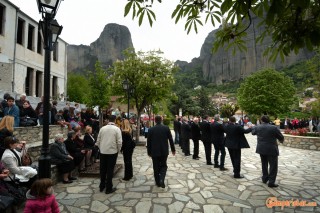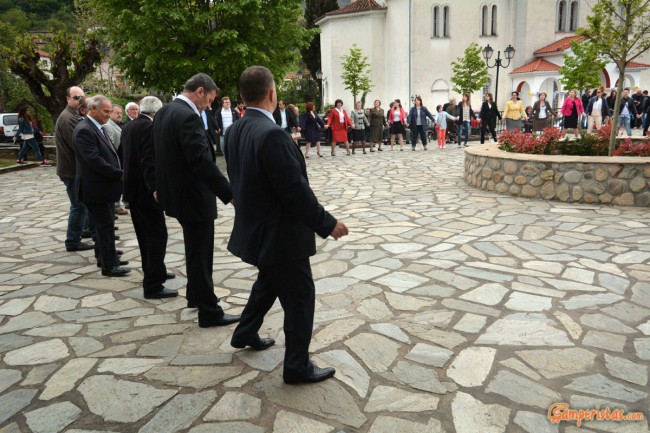 Share this post