Pyli is located less than 20 kilometers west of Trikala, but usually remains cut off from the routes of motorhomers, more interested in seeing Meteora. In my opinion, hovering near, it is a shame not to make the detour and lose this almost unknown corner of Greece, which by the way is well suited for a stopover for the night.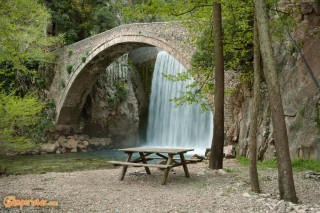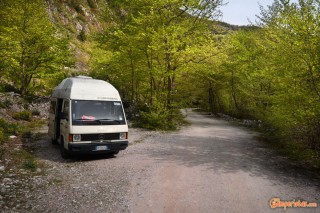 Actually, the big attraction of the place is located 10 km further on the road to Paleokarya: a beautifully restored stone bridge in front of a small waterfall on the river Portaikos [39.43220,21.52795]. It can be reached along a short dirt road in good condition, but it can be a problem for long motorhomes to turn around if there are other parked vehicles, so it's better to stop at the clearing [39.43434,21.52881] that is on the right just past the road that leads to the bridge. Continuing toward Paleokarya a few hundred meters, you will come across a wooden kiosk on the left. From there, a staircase leads to the upper side of the bridge.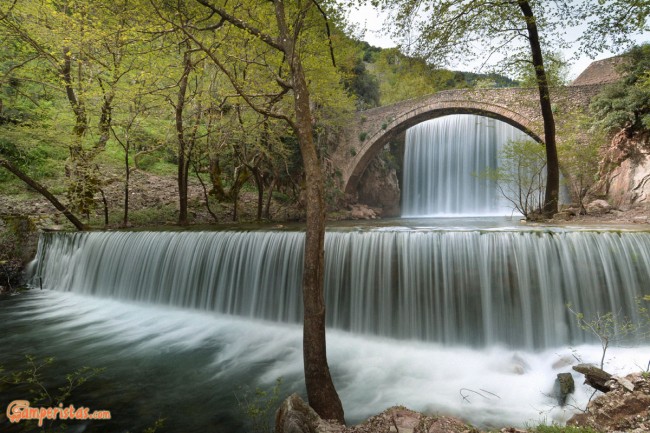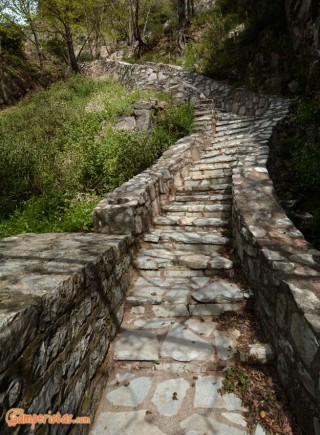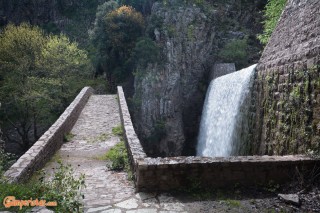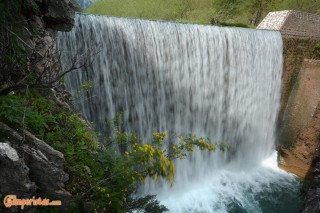 In Paleokarya, on the river, you can see an old water mill and a centrifuge for washing clothes functioning perfectly. In the clearing, where there is also a toilet that can be used to empty the box, we spent a quiet night.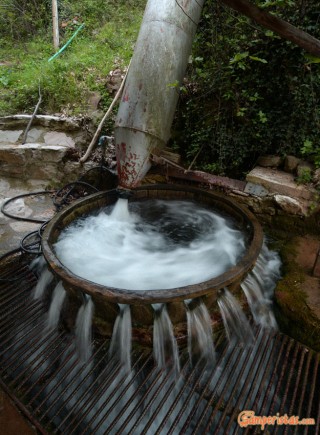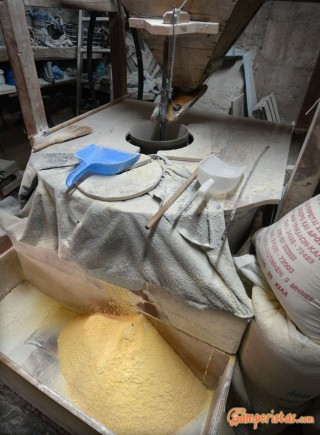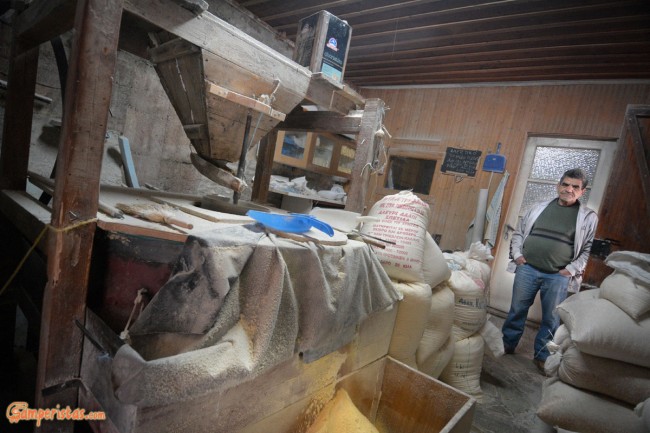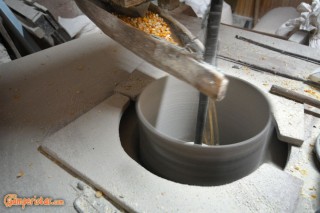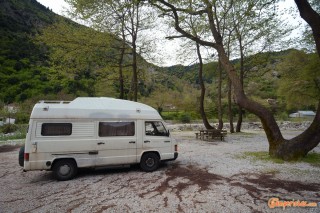 Back in Pyli, where there are a couple of things to see. Beginning with the majestic stone bridge Vissariona, just outside the village [39.46005,21.60056]. Impossible missing it because it is located on the main road, with ample parking, drinking fountain for water (without screw) and ladies selling spices mountain tea and Tsipouro (local grappa).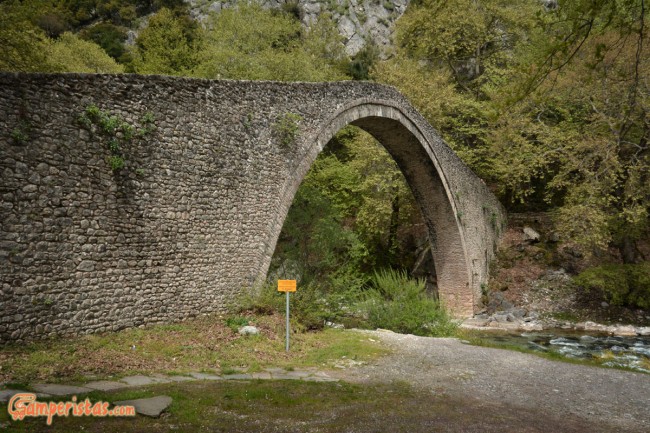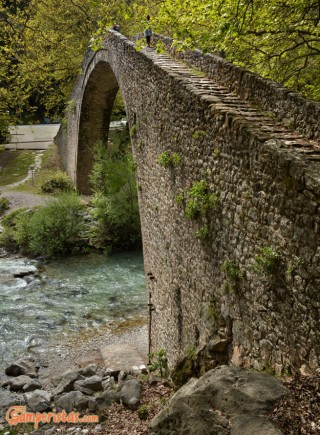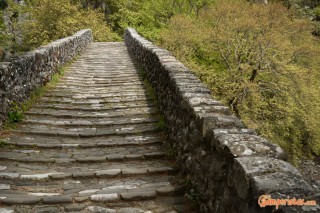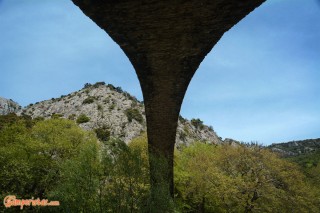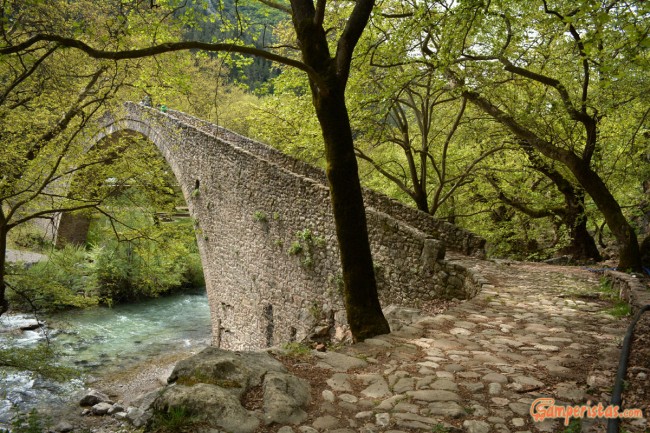 The monastery of St. Vissariona, was closed when we got there and even if it must be very nice, honestly I did not had the courage to redo the five-kilometer climb to go back later… among other things, the entry is allowed only to men .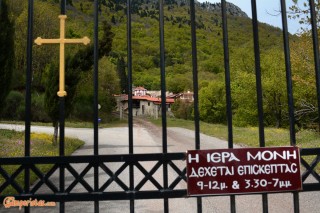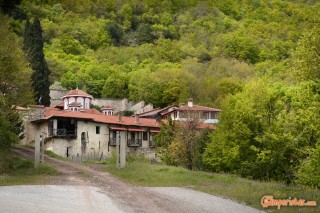 The small Porta Panagia church of the thirteenth century, however is a gem [39.46014,21.609386]. It can be visited in winter from 9:00 to 12:00 and from 15:00 to 17:00 and in summer 8:00 to 12:00 and 16:00 to 8:00 p.m.
In the clearing on the river just after the church you can stop safely for the night.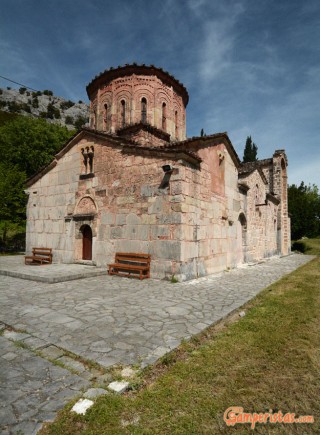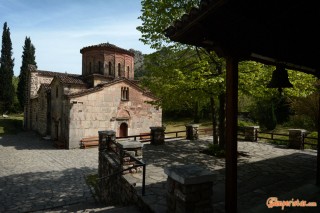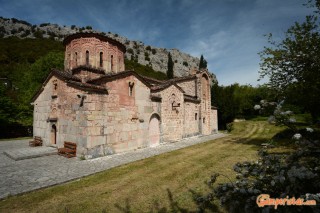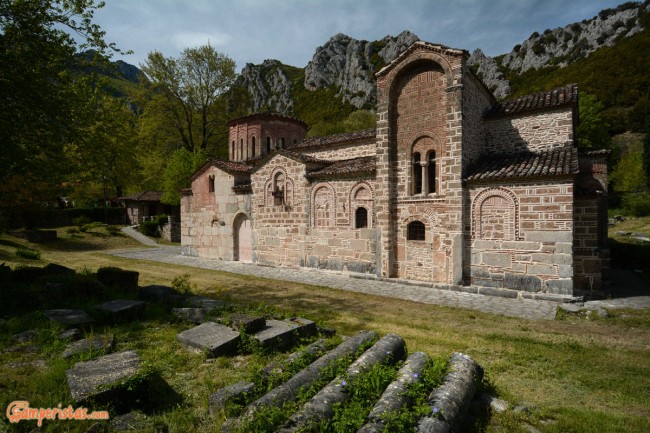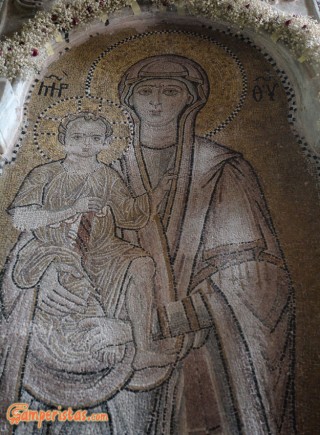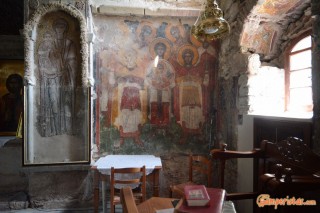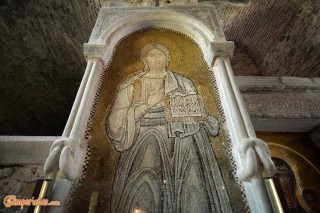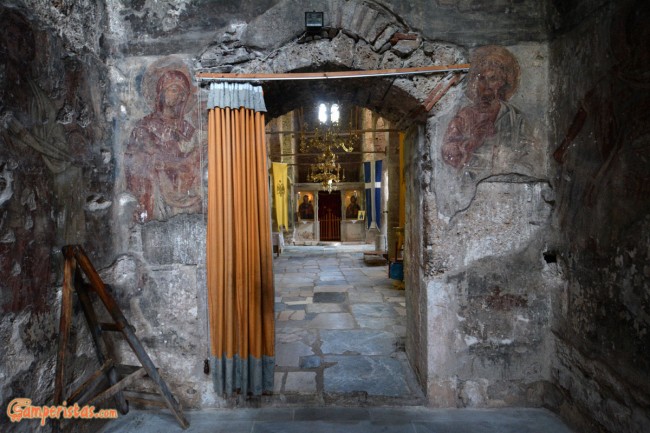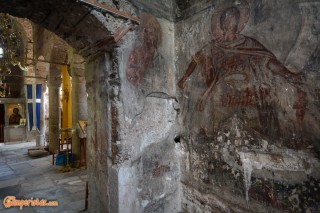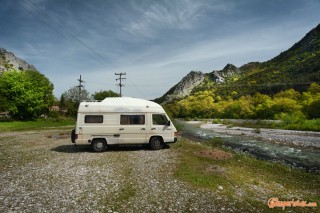 Share this post