In this last post of the series on Pelion, we make a quick stop in Makrinitsa and then we go to visit the museum of the painter Theophilos Hatzimichaìl, a very special character that deserves to be discovered.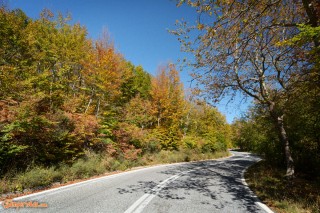 We are now on the way back on the road to Volos, along which I can not resist stopping to photograph the fall colors and the fairy-tale atmosphere that we encounter. Destination Makrinitsa, the nearest village to Volos and even if it is one of the most tourist destinations, we did not want to miss it, also because we knew that it was possible to see one of Theophilos original works in a restaurant.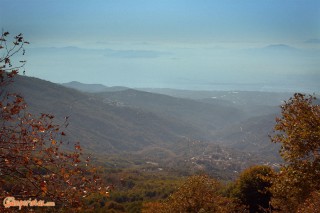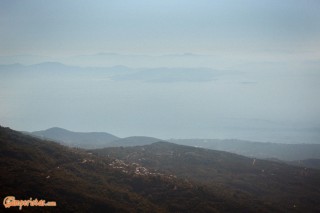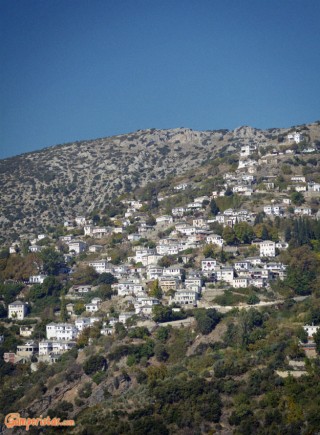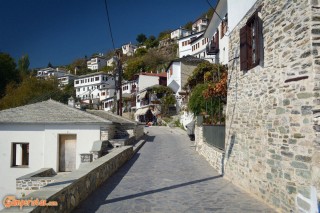 Makrinitsa is located less than 10km from Volos. Typical architecture of the Pelion area, although the houses are a bit less scattered compared to the inland villages. Although obviously very touristy, is very pleasant to walk around and the church in the square is definitely something!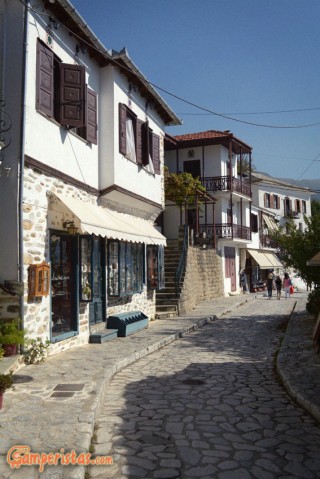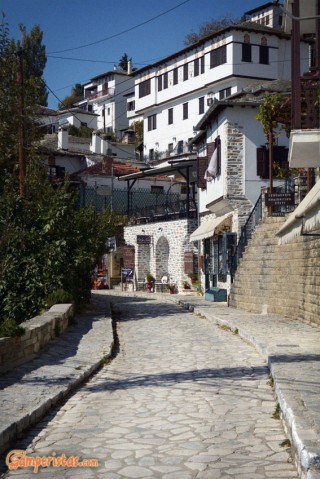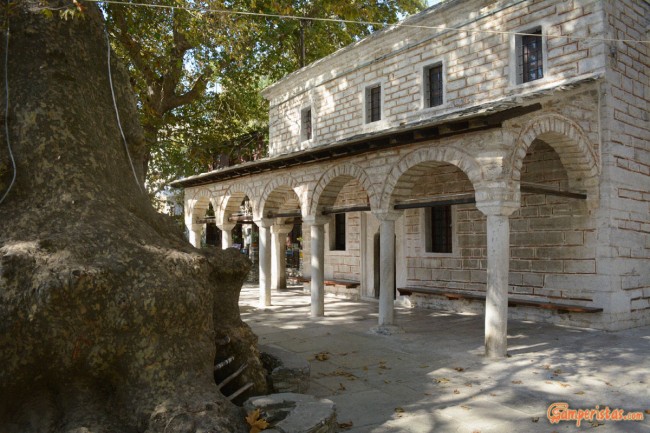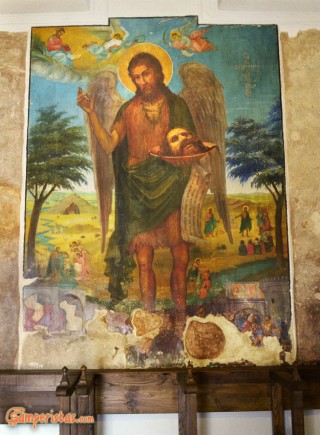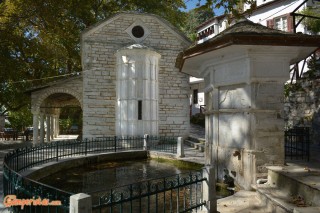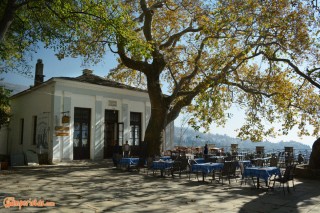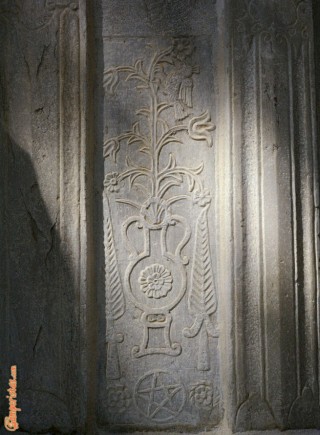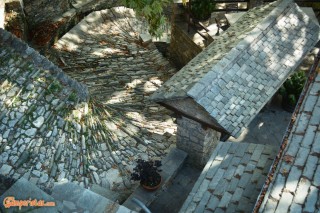 In a small tavern close to the central square, there is a painting of the naive painter Theophilos Chatzimichaìl, representing the Greek insurrection against the Turks in 1821, one of his most common themes.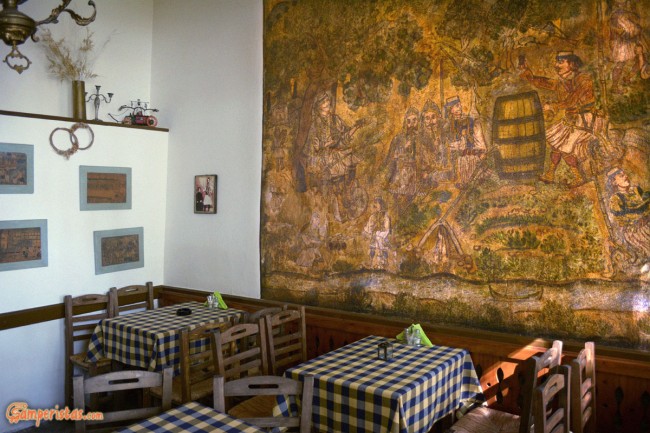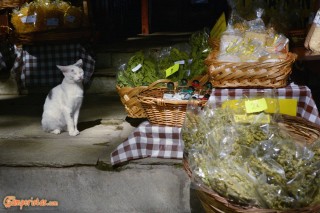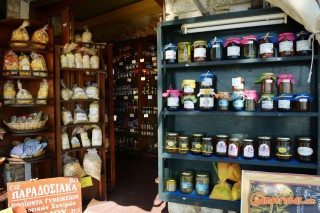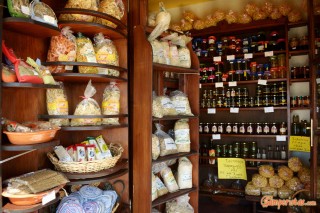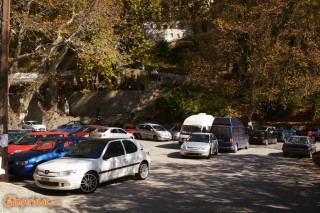 Above the inevitable, although well disguised, shops selling local products and Chinese souvenirs.
The larger RVs may have some difficulty finding parking and maneuvering in the small parking lot in the village …
You have been warned… 😉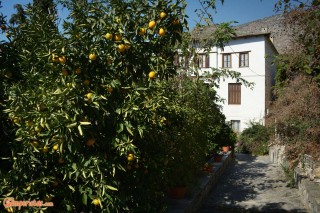 Theophilos Chatzimihail's museum is actually a villa belonging to one of his patrons, Yannis Kontos, decorated by the painter. It is located in Anakasia [39.38276,22.97565] and it is open Monday to Friday from 8 to 14.30, free admission. You can not get with the RV up to the museum, better to leave it on the main road and memorize the map below to locate the museum, since the street signs are not of great help.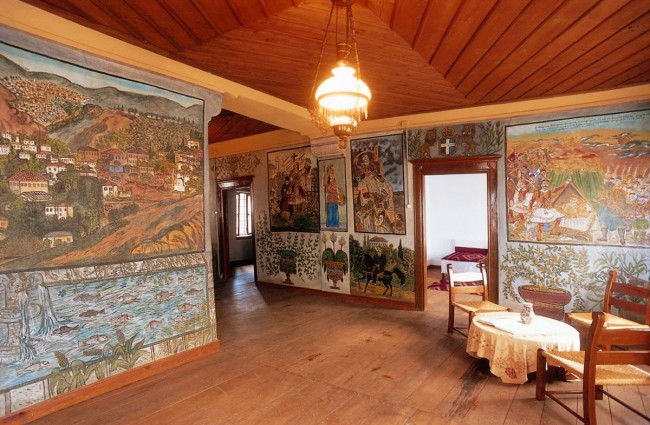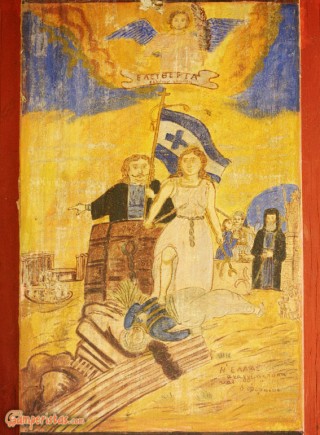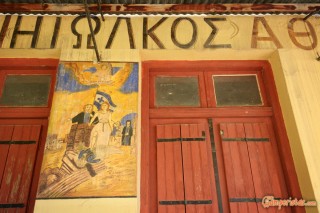 Not far away, in the center of the village Alli Meria we go to see another painting of Theophilos, on the exterior of a now closed bakery [39.37147,22.98487]. Also in this case you can not reach it with the RV, better leave it in one of the parkings on the main road and once again study the map because the painting is not easy to locate
Share this post