The truth is that we had no intention to make it all the way on foot from Damouchari to Tsagarada. We took the path to get a better view of the beach and we liked so much the route, that hour and a half later we were in the square of Tsagarada…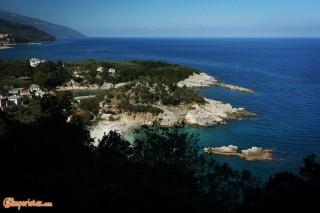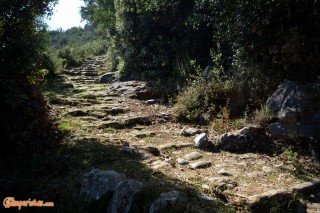 It all started for making the picture on the side, then the classic "let's go a little further… who knows what comes after that corner…" began and we went ahead until it would have been a shame to go back without reaching Tsagarada. The path is not easy, it is all uphill and very steep… But the satisfaction is priceless!

The path, made ​​by the Venetians and still in perfect condition, starts from the south side of the beach of Damouchari. It is easily identifiable and the climb starts immediately, the height difference to be covered is less than 500 meters. After a half hour walk you come to a wooden kiosk with a beautiful view, right after it, at the junction you have to keep right and from here on it is hard to get lost, even when it crosses the paved road to cross the logic is to contnue straight ahead. Along the way there are also indications for the return, which is much faster (less than an hour). At about half way you will find a little square where there is a usefull fountain to cool off a bit before continuing the path ahead.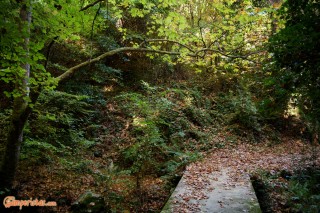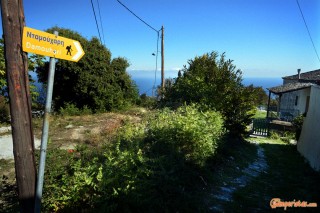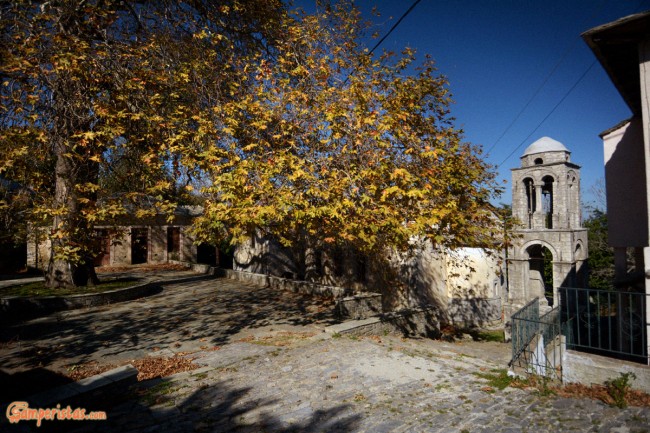 At the entrance of the village you will come across this beautiful church, from here to the characteristic central square of Tsagarada (pictured below) with its millenary plane tree, considered one of the oldest trees in Europe, it takes less than thirty minutes.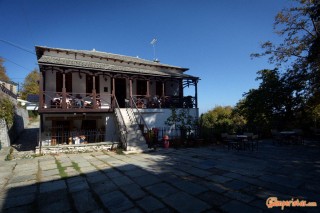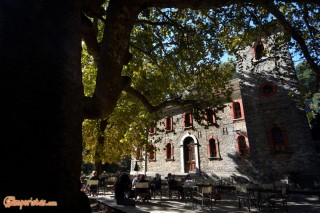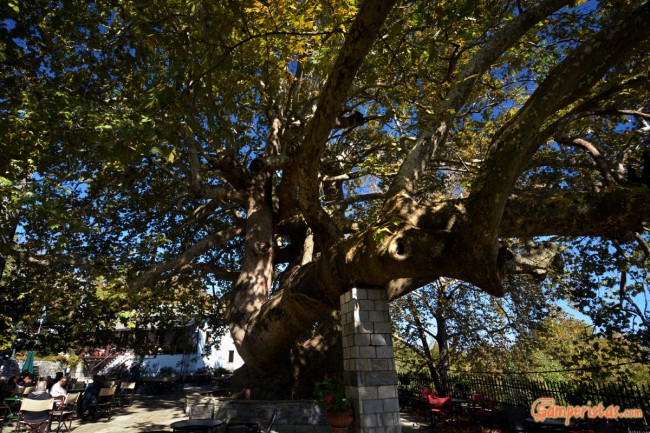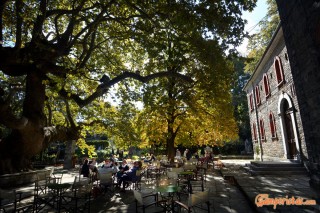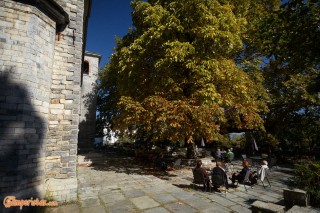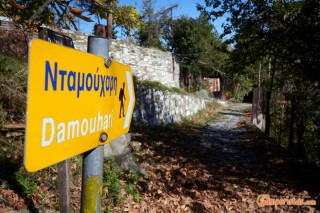 And then you have to walk back… 😉
Even if for us it was way out of our program, it was a pleasure to spend a day a bit different from the usual. We started early in the morning from the parking lot of Agios Ioannis and we returned in the early afternoon destroyed, but happy.
Share this post