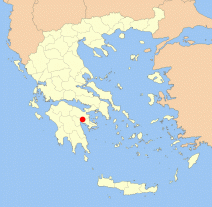 Traveling in the Peloponnese and not visiting Mycenae feels almost like a mortal sin. Very few have heard about Tiryns, but since it is mentioned in all tourist guides, most people feel that they have to stop there. Despite of their great historical value there is not much left to see…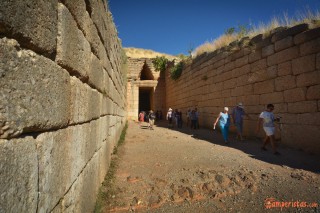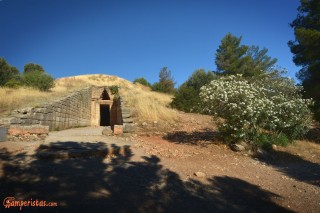 Mycenae archaeological site is divided in two. The Treasury of Atreus, also known as Tomb of Agamemnon, an impressive circular chamber (tholos) tumb, and the citadel, with the famous Lion Gate and not much more to see, beside the huge stones of the walls and wonder how did they manage to manage them in ancient time. The museum do not add much, it is obviusly dated with obsolete displays and lighting.
The entry to both sites is 8€ for adults and free for under 18s. Opening hours are 8-17 in Summer and 8-15 in low season. Motorhomes can be easily parked in the big space in front of the site's entry.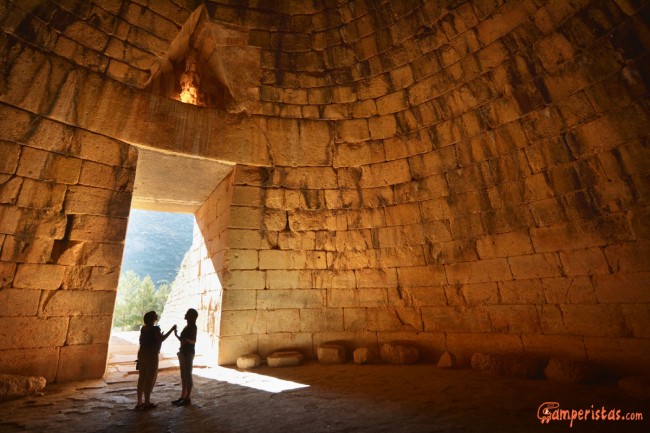 The Tomb of Agamemnon [N 37.727446, E 22.754353]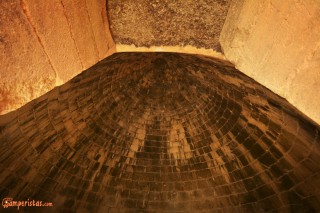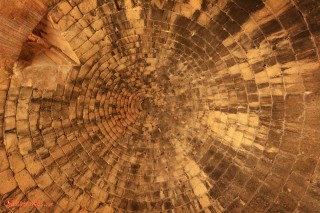 The Lion Gate [N 37.73081, E 22.754163]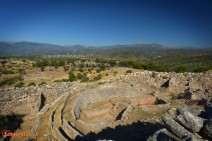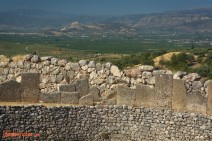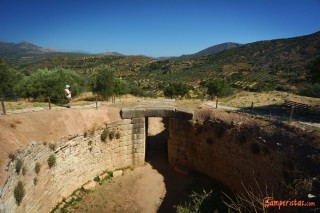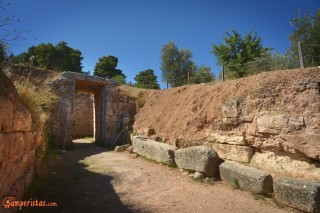 The tomb of the Lions, close to the museum.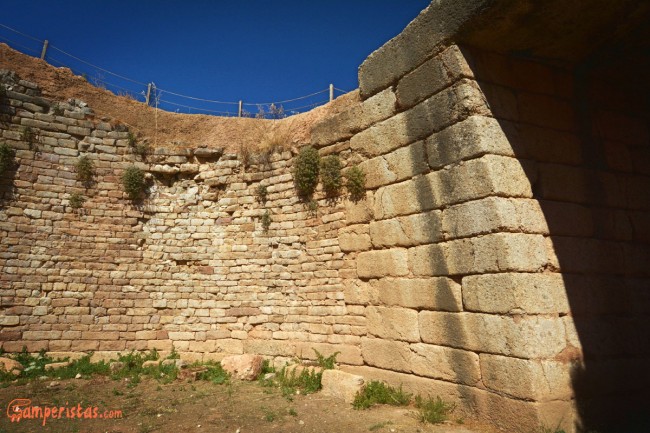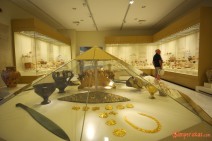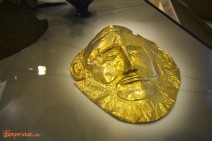 Above the museum, below the souvenir shop.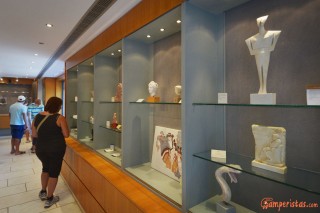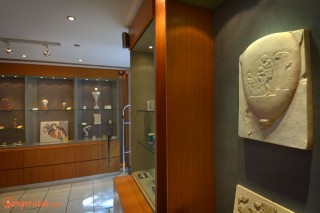 For the night we choose to stop at Fikthi, in front of the old train station [N 37.71983, E 22.72655]. Close to Mycenae, quite and with useful small supermarket.
Tiryns
---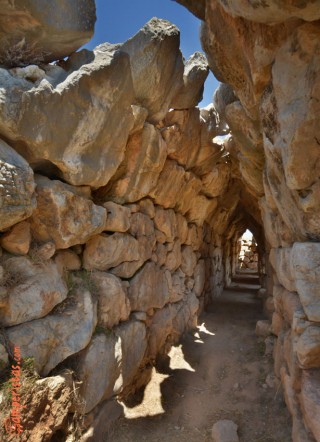 A fortress an the side of the main Argos to Nafplion Road. Open from 8-19 in Summer and 8-15 in low season. Entry costs 3€ and there is not much to see, beside walking around looking at the cyclopic stones of the walls, enjoying the beautiful view on the castle of Nafplion and… nothing else!
[N 37.60111, E 22.79928]
On the road to Argos there is a AB supermarket [N 37.62296, E 22.75176]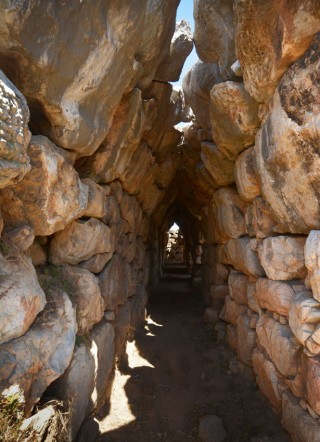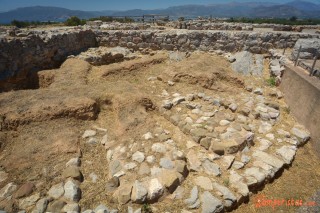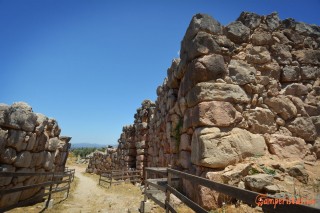 Share this post