An oasis of peace and nature at the extreme north of Greece, which presents a very different picture from the usual 'sea and archeology' to which we are accustomed. Maybe it's not a destination for everyone, but for those who are already in the area it would be a shame not programming a stopover.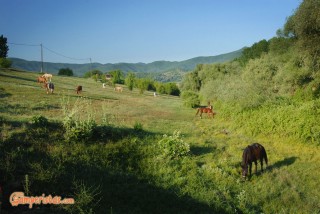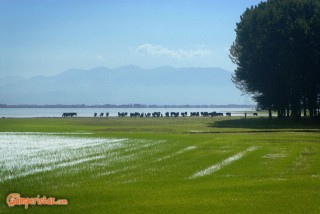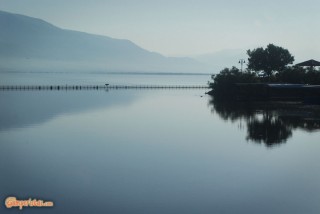 We went there almost by chance, returning from a trip to Italy by land. After having crossed the borders with Macedonia near Lake Doirani, we decided to spend the night in Kerkini, taking this way the opportunity to see the artificial lake of which we had heard enthusiastic descriptions and that, as we knew, had served as the setting for the shootings of 2004's Theo Angelopoulos film, "the source of the River".
Kerkini town has nothing special to offer, but the closer you get to the lake, the more you realize the particularity of the place. Free horses that graze in the meadows, herds of buffaloes that can be seen on the shores in the distance, the sounds of dozens of birds and insects never heard before…
On the lake you can take a guided boat tour at a cost of 7.5 € per person, with a minimum of 40 € per boat (duration about 70 minutes) or you can take a ride on horseback (15 € / hour ).
From what they told us, the best time to visit the reserve is the end of autumn when the flamingos arrive. However, since of the lake gets emptied in summer and re-filled in autumn, the land and the fauna changes a lot during the year and they ensured us that you can find something interesting to see in any season.
Boats depart from the small port near the village [41.250968,23.097244]. For the night we preferred to stay in the village, parked next to the church.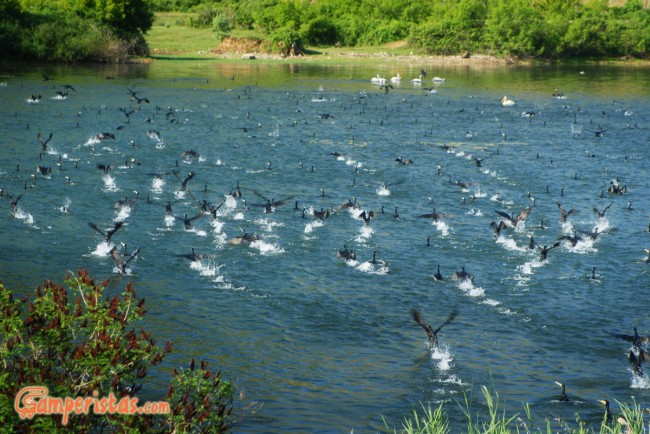 Share this post