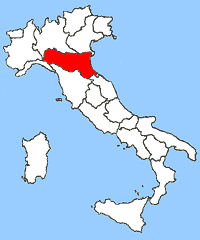 We stopped in Reggio Emilia intending mainly to take advantage of the camper facilities, free of charge and conveniently located next to the main provincial road, the via Emilia. We found that other than being a very hospitable to motorhomes city, it is a lovely place to spend a couple of days. In our case we stumbled across the 'mercato' day when the city center is transformed into a colorful sea of stalls.
The city is definitely very impressive being in the same time ancient looking and vigorously youthful. The city's center retains traces of its roman and medieval past though most of the historic buildings date from the 16th/17th centuries and mostly from the 18th century following the neoclassical style. The students of Unimore, the city's university boasting of being one of the oldest in Italy (founded in 1175!), guarantee lively and juvenile atmosphere.
Unfortunately our visit was too short for our standards but it was enough
to
convince us that
we will be back
at the first opportunity
to explore
and
discover all the secrets
of
this cheerful and charming city
.
The market or mercato is a unique experience in itself. The stalls are spread out across the historic center selling everything you can imagine at a wide variety of prices. You just need time and patience…

On our way back to the parking lot, we noticed the bike shop of Azzolini with fabulous-looking customized bicycles. For the passionate of cycling…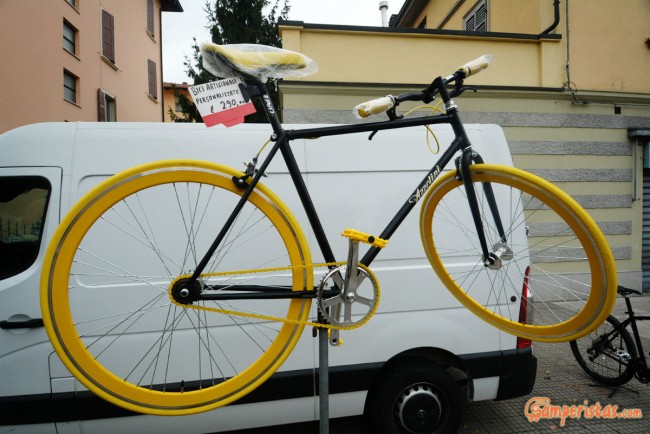 The ample parking area [44.70931,10.62376] is located in the Foro Boario zone and it is very convenient not only for the free camper services but also because it is within walking distance of the city center. Just keep in mind that every Sunday morning the central part of the parking hosts an unofficial Ukrainian bazaar. It is best to park on the sides to avoid waking up in the middle of the buzz : )
Leaving Reggio Emilia we had the opportunity to admire an unexpected, spectacular view, the 'magical' bridges signed by the Spanish architect Santiago Calatrava 44.72737,10.63715].
Share this post