Dimitsana is a hospitable mountain village of Arcadia, located at approximately1000 meters elevation. Besides being a great base to visit the gorge of the river Lusios and its monasteries, it also has a nice outdoor museum dedicated to the water.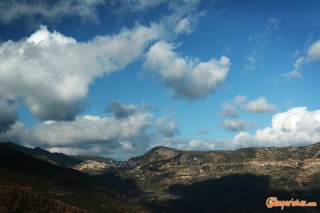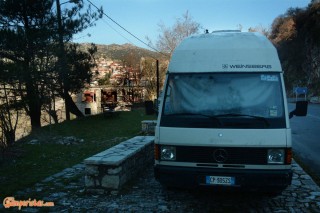 Dimitsana, only 6 kilometers away from Stemnitsa, immediately gives the impression of being much larger and less touristy. Although I liked more Stemnitsa (from an aesthetic point of view), I have to admit that Dimitsana is definitely a better choice given that it's easier to find a convenient parking and to stay overnight, especially if you arrive in the evening when visitors from neighboring areas are gone.
The main parking lot is located at the entrance of the village [37.59208,22.04252] and, despite being right on the road, it is quiet at night (see photo on the right). A second option is the parking lot of the Water Museum, just outside the village [37.58496,22.04653].
Below, some views of the village.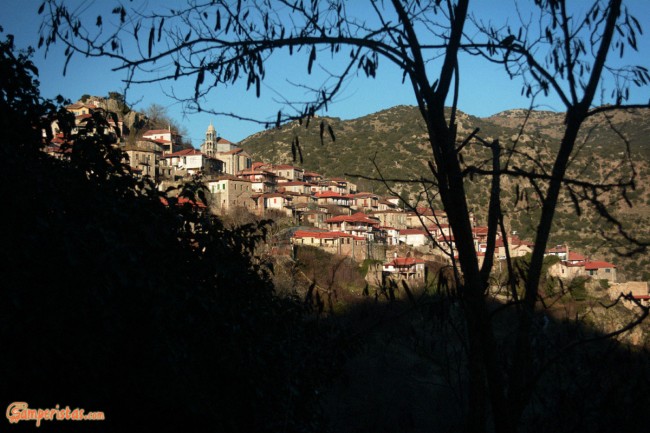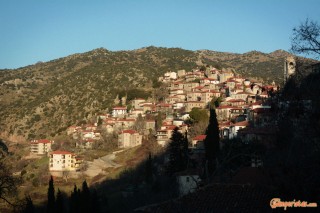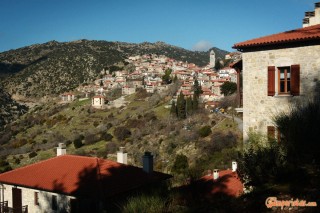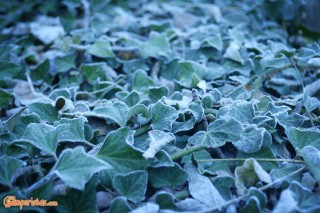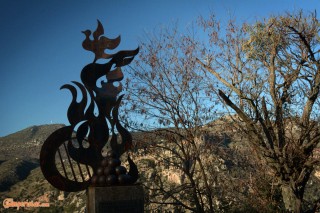 Above on the left: as you can see the temperature dropped below zero at night! On the right: a war memorial.
Below: two 'apocalyptic' views of the Megalopolis plain with its lignite power plants.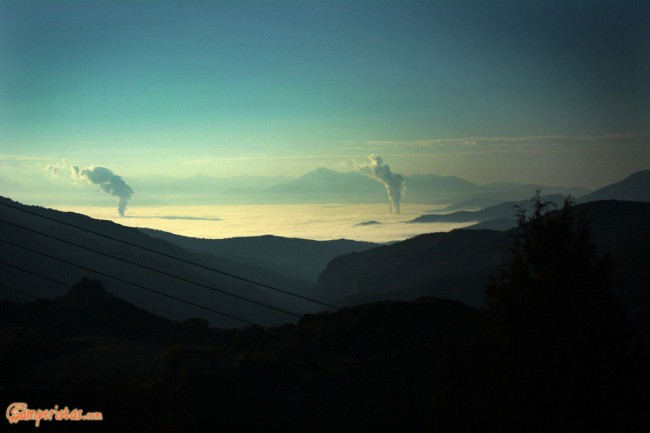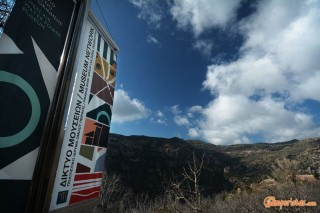 The open-air Water Power Museum, or simply Water Museum, is located less than two kilometers from the parking area of the village. It is open every day except Tuesdays, from 8.00 to 17.00 (in the summer it closes one hour later). Admission is € 3 per person, free of charge, however, for young people under 18 years old, those over 65 😉 and students of the European Union. [37.58350,22.04722]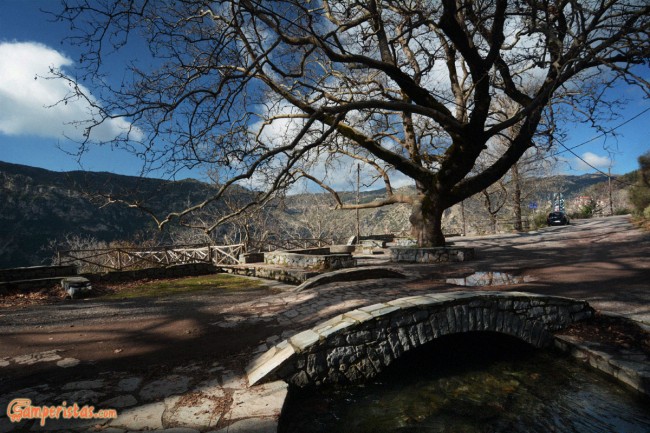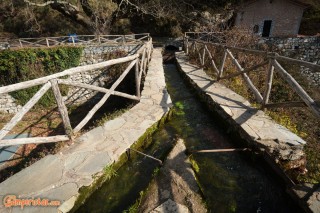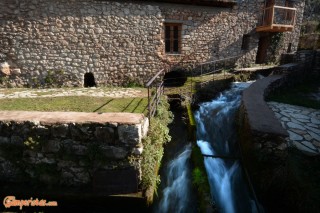 The museum consist of several restored laboratories and workshops of the village's old industrial zone, thus providing the opportunity for visitors to see how they took advantage in the past of the waterways to run machinery for leather tanning, millstone, the production of gun-powder and distillation.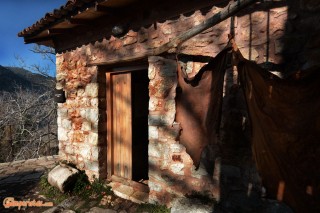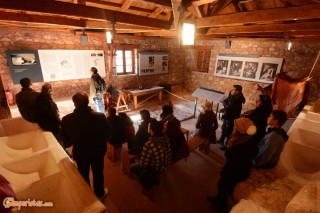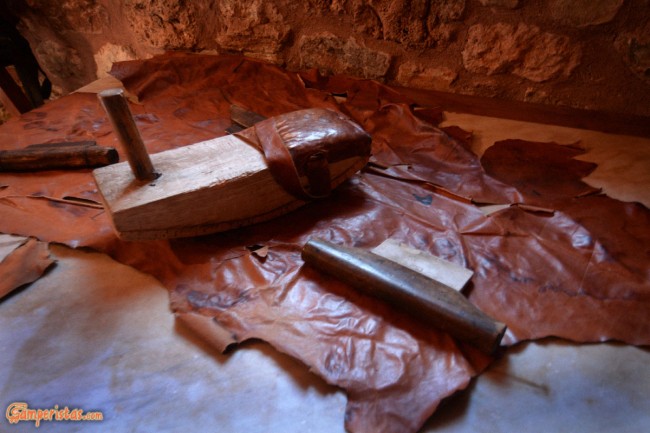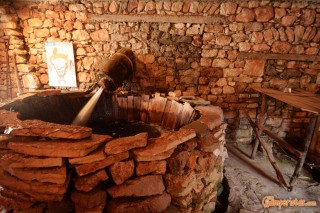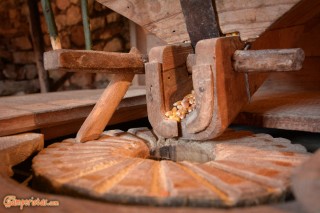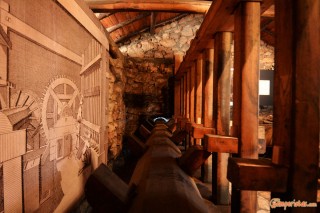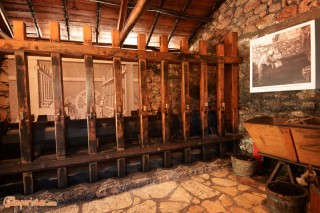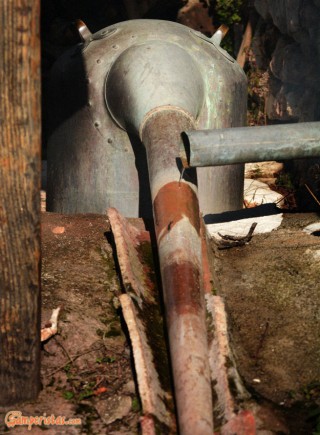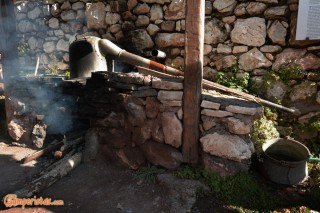 Share this post