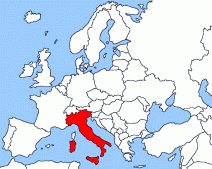 Finally we arrived in Igoumenitsa. We embark to Venice, to go on a tour in Central Europe that will last almost a month.
This post begins the section " Other Countries ", hoping that my travel experiences, even if outside Greece, may be useful to someone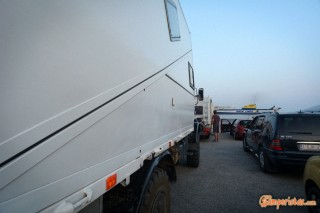 And here we are in line, at dawn, waiting for the ferry that will take to Italy. We chose Venice because we're going to move to the north and also because entering Venice by ferry is an experience that everyone should have at least once in a lifetime! In front of us we can not help but notice the 'monster' that you see in the pictures … With the mansard raised it was over five meters tall!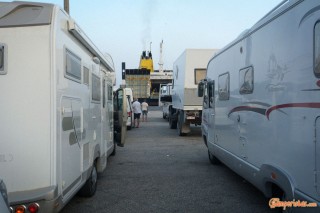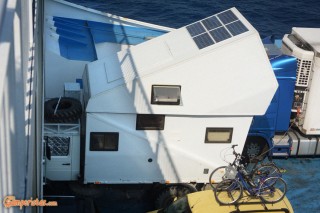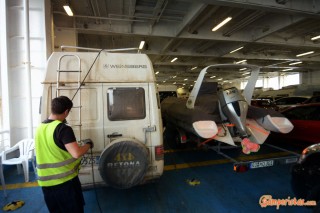 I'll go into the details of the trip with by ferry in the last post of this series. For the moment I just want to anticipate that traveling with the 'camping on board' formula is really comfortable and it is probably the best choice for those in a hurry to get there. The overland journey, even if it is slightly cheaper, it only makes sense if you have the time to make a few stops along the way to see something interesting.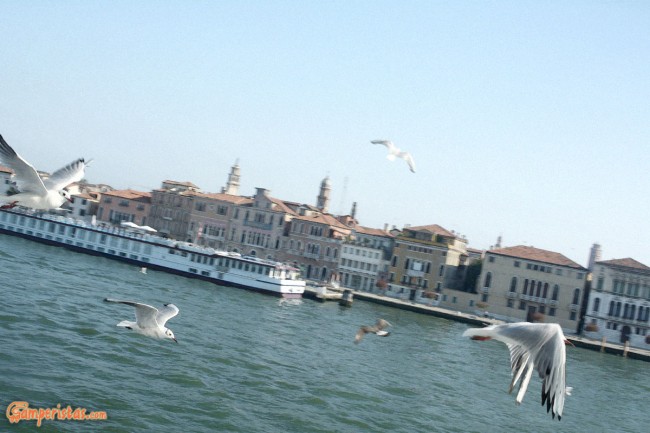 The ferry arrives to Venice with the first morning light, passing in front of Palazzo Ducale and then slipping into the Giudecca Canal up to the Tronchetto. The view, even if I have seen it a dozen times, never ceases to impress me. The novelty this year were the seagulls, who with their stunts, stole everyone's attention!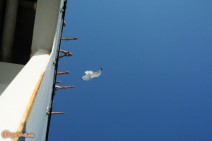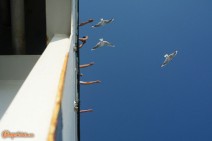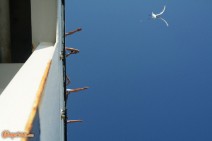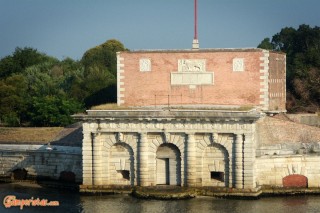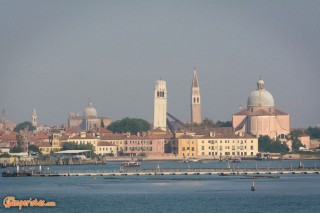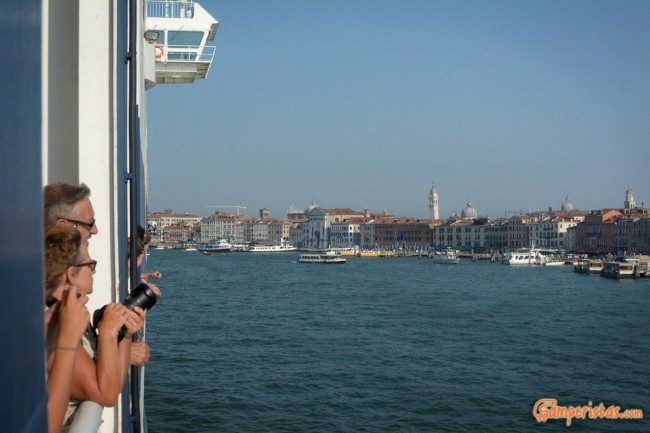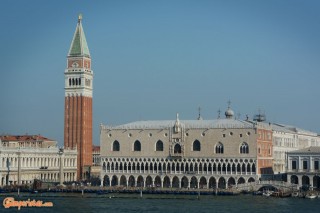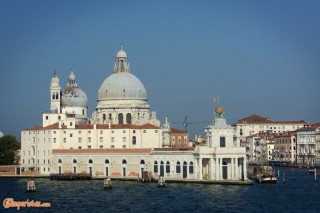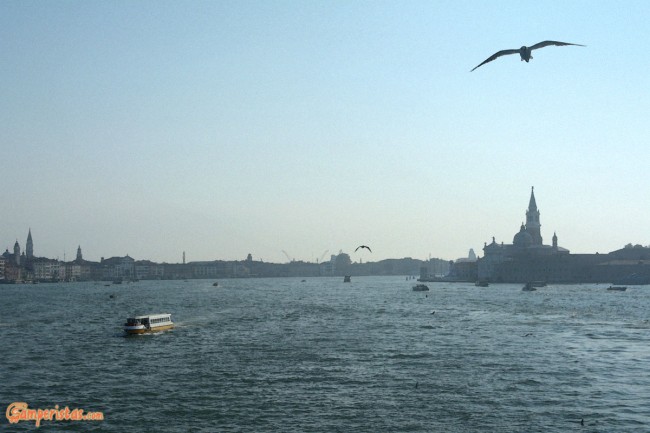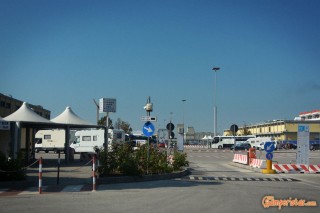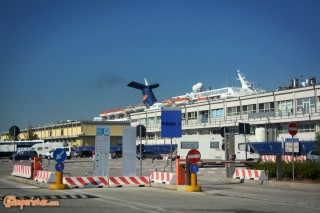 Once disembarked, before leaving the harbor, I see some parked motorhomes. Out of curiosity, I go to check the rates and find out that after all is not so bad, given also the alternatives. The rates are: 30 minutes free and then 4 € / hour up to a maximum of 30 € / day. In practice, for a tour of 3 hours and a half in Venice you'll spend €12. The parking (park 3 N 45.43914, E 12.30964) is only for ferry passengers, which should ensure a bit more security than the other car parks. I found it a great solution for a hit and run to Venice, taking into account that to get to San Marco square it takes less than an hour, traffic permitting. Yes, because it is virtually impossible to walk independently. You must enter the stream of people and let the flow carry you!
Share this post