The springs of Acheron river are a wonderful destination for nature lovers and for those who are interested in seeing a face of Greece a bit different from the usual postcards. This is not the place where the mythological river is born, but a stretch easy to reach, along which many small springs flow into the already formed river.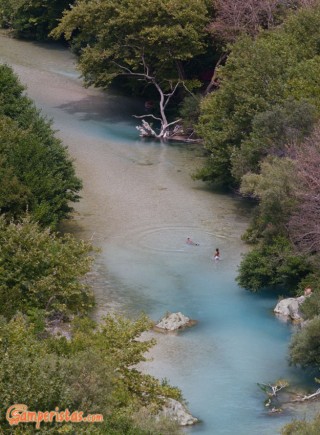 To arrive at the springs of Acheron river for me was the practical demonstration that, as much as you may think you know a country, there is always something new to discover. In this case, the pleasure of discovery was amplified by the fact that it is a different place than sea and archeology, things to which those who live in Greece are quite used to and, not least, the difference in temperature from the heat of the coast, which would have ensured us a quiet and cool night, lulled by the sound of the river.
To reach them, from the national road Preveza-Igoumenitsa, it is about 15km of beautiful road, following the signs for Glyki and springs.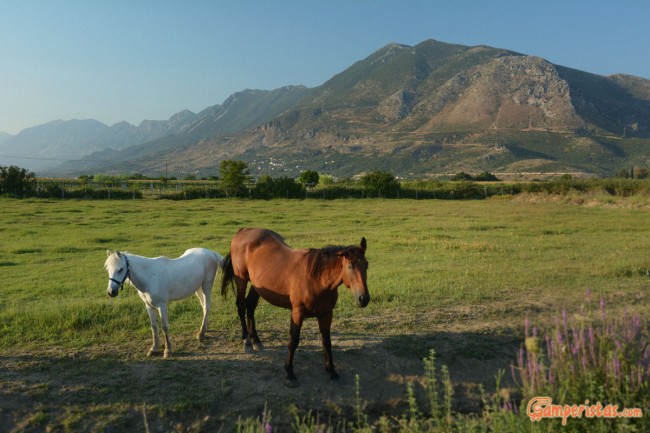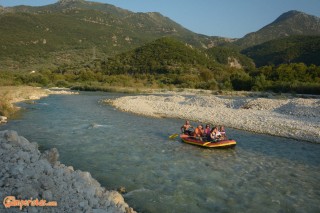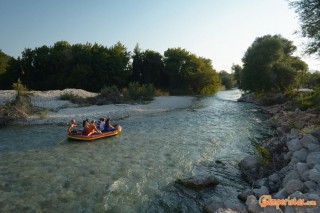 The right bank, where we arrived by chance, proved to be a lucky choice, after having visited the day after the opposite one that seemed to us to be more noisy. The clearing [N 39.32773, E 20.61752] is large, with many opportunities to find a shady spot. During the day, the parking lot fills up, since this is the starting point for a variety of activities like rafting, horseback riding etc.. and always from here it begins the path that leads to the springs upriver inside the canyon. There are public toilets and an external water tap, which can serve to fill the tank, but it is accessible with the RV only in the evening or early in the morning before the coming and going starts .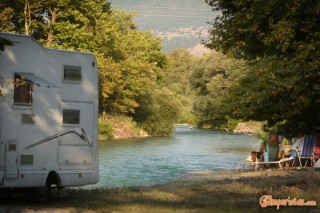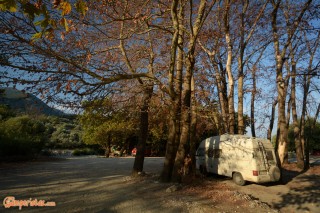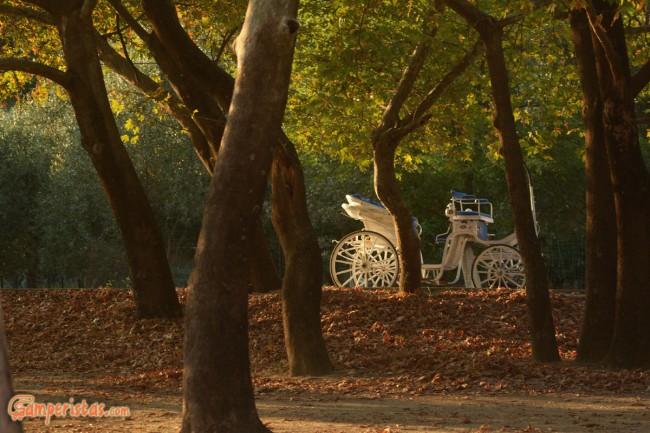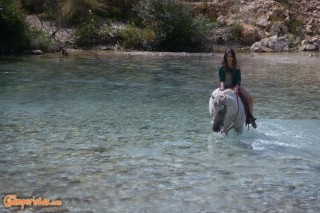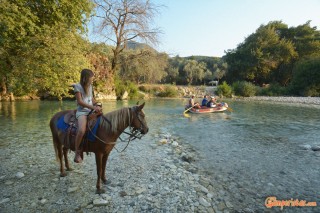 Following the path to the springs, after few tens of meters you are obliged to get into the water and continue walking in the gorge going up the river bed until it becomes imposssibile proceed without swimming. The water is freezing, but you quickly get used to it. There and back it takes about three quarters of an hour.
Share this post