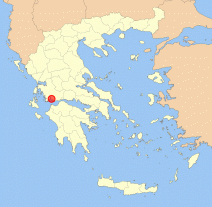 The ancient city of Pleuron (Plevrona) is located approximately seven kilometers north of Messolonghi. The site is very recent, so much that the excavations are not yet completed, but the most interesting part of the city have been brought to the surface and partly restored.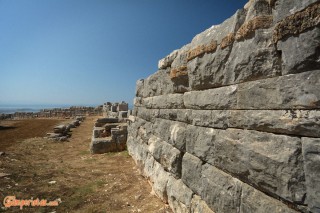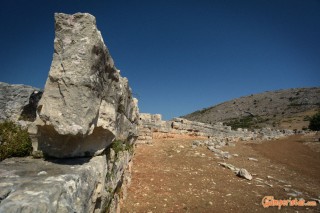 To get to Plevrona [N 38.412593, E 21.406704] you must take the road to Agrinio and be careful not to miss the small road on the right, leading to the site. There is an indication, but you have to stay alert. Once started the ascent of impeccable asphalt, after about one kilometer, you'll find yourself in front of a sliding gate closed. It serves to keep out animals, so you have to get off the car, open it and close it again after passing through. A few hundreds meters more and you reach the ample parking, with views of the ancient city walls and a unique 'satellite' view on the saline.
The site is open from 8.00 to 15.00, every day and entry costs 2 €. There is not a lot to see, a small amphitheater and an impressive cistern are the main attractions, it is nevertheless a pleasant walk to do.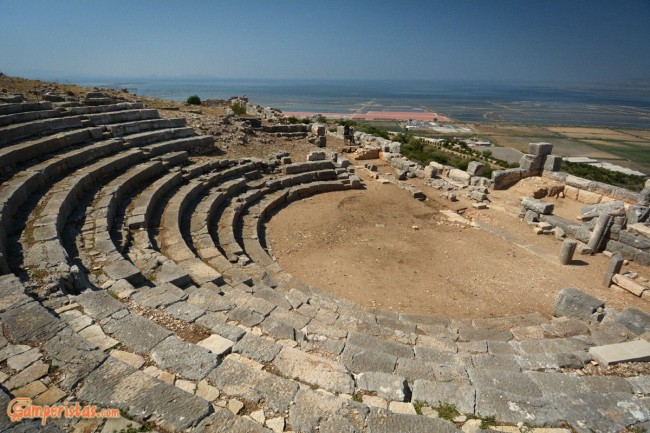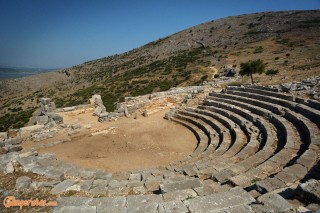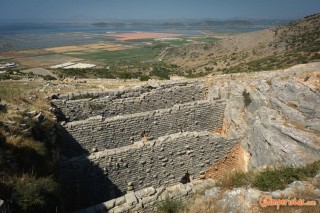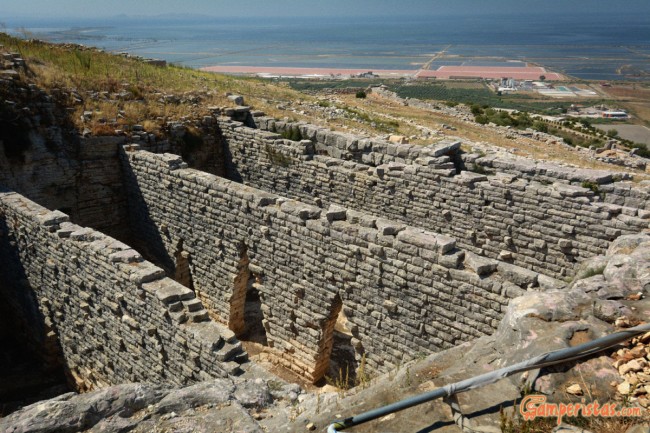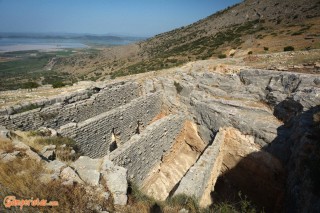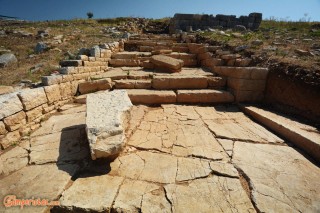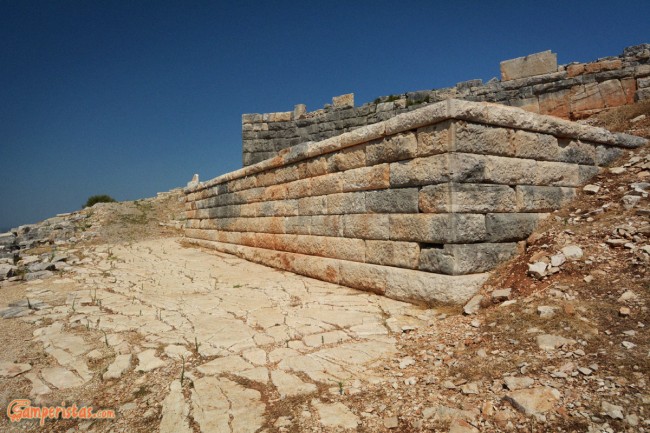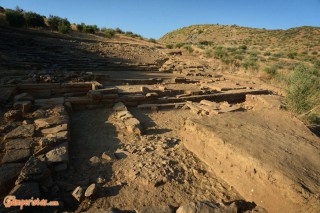 I take this opportunity to add in this post a couple of photos of Kalidona [N 38.370884, E 21.530554]. It is located about ten kilometers before arriving to Messolonghi from Antirio. The site is freely accessible and there is nothing exciting to see, but in the small parking lot in front of the entrance there is a water fountain perfect for filling up the tank 😉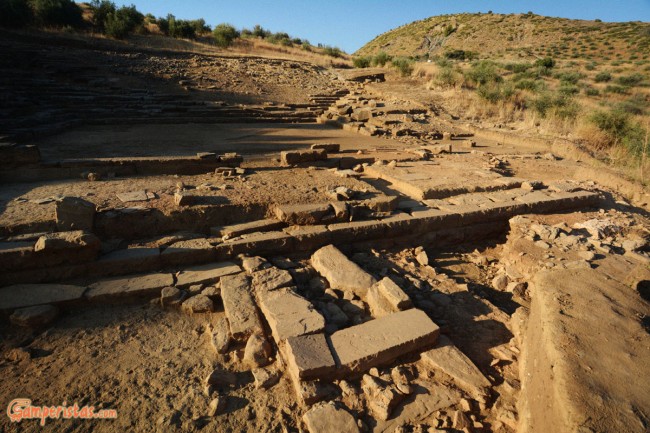 Share this post