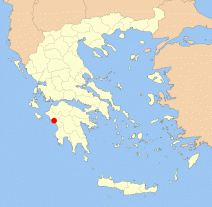 Until a few years ago, the beach of Epitalio was a nice stopover, with beautiful houses just a few meters from the sea. Now, it looked like Hurricane Katrina had just stroke. Of course the buildings were illegal, but it the law was not to demolish them. It was the sea that took care of 'fixing' things up!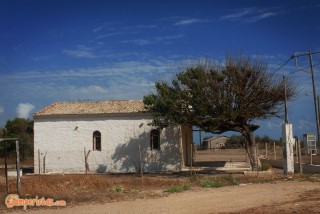 Somewhere I had read that the the beach of Epitalio was a good option for an overnight stay near Olympia. Next to a small church, away from the tourists. The sight that I faced was really unexpected. The atmosphere was as calm after the storm, and what a storm! The houses were clearly collapsed recently, various objects and even a car covered up in sand, but what had happened?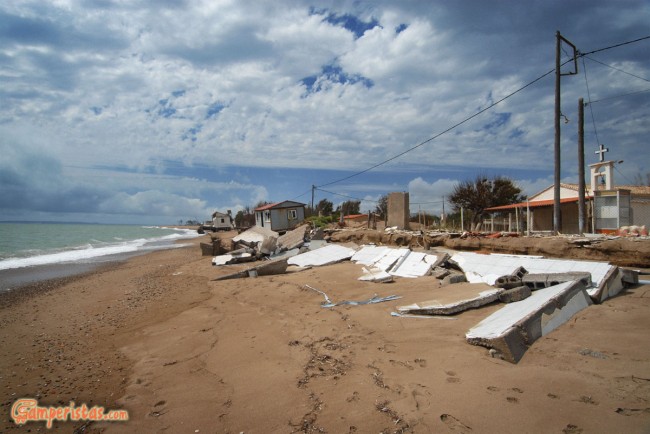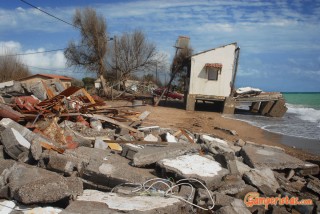 The first thought was that it had been the bulldozers to demolish the houses, that were obviously illegal. But in this case they would not have left the beach in these conditions, there had to be another explanation. If it was, however, a hurricane or an earthquake, in theory, I should have read or heard something about it…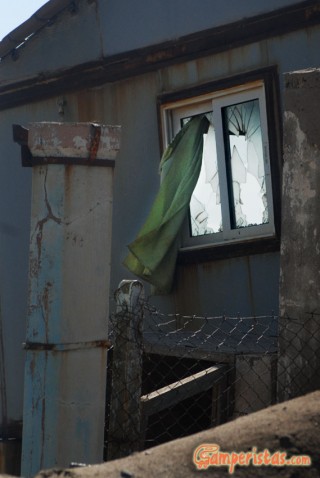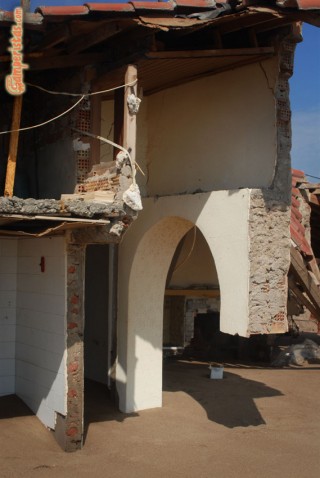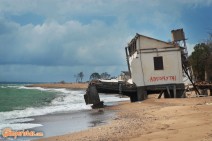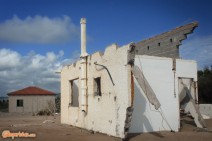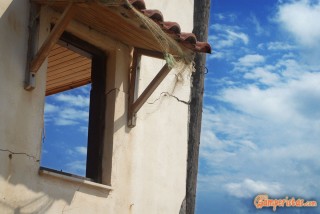 It is not long before a gentleman came out of nowhere and approached us and solved the mystery. As he told us, in recent years, due to a dam built on Alfeios river, which flows a few hundred meters away, the behavior of the sea in the winter months, has changed drastically. Waves up to six meters tall, hit with violence the mainland, with the devastating effects of a mini tsunami. Not only, each year several meters of beach remain the property of the water. He explains us that in front of the destroyed houses which we were photographing, there were two other rows of buildings that have already been swallowed by the sea. He then he nodded toward the small church next to which we had parked [N 37.610968, E 21.462976] and told us that, most likely next winter it will be its turn and there is nothing they can do about it, "we can only wait for our turn" he said, indicating a few meters behind the church, what is obviously his house.
Share this post