This is not the 'not to be missed' destination and for this perhaps it is neglected by all. I must admit that, taking advantage of the fact that I had to drive my son to the airport, I myself finally went to visit it only a few days ago. And I'm glad I did!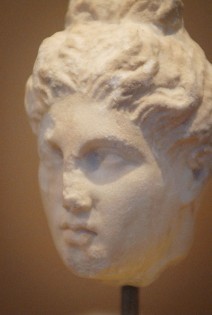 In English she is called Artemis of Brauron, worshiped as goddess of childbirth and fertility because she was supposed to have helped her mother to give birth to her brother Apollo. Vravrona or Brauron was her home.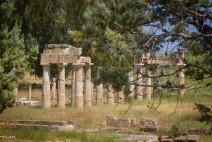 What remains is a temple in good condition, which cannot be visited due to some maintenance work that nobody knows when it will end. Still you can have a glimpse from the road leading to the museum, which is the real gem to visit. Let me make this clear: I'm not a big fan of archaeological sites and even less museums. But this is really something special. Small, quiet, not crowded, impeccably lit and curated. It is perfect! Its peculiarity is also that all findings have to do with children and women… a women's museum. So if you're in the area, make sure you do not miss it.
The museum closes at 4pm and entrance is 3 €.
GPS coordinates are N 37.924210, E 23.997541
Info Box
The temple that has remained to this day was built in 420 BC
In the acropolis of Athens, next to the Parthenon, there was a temple dedicated to Artemis Brauronia, of which nothing remains.
Most of the exhibits of the museum are offerings that mostly consist of children statues, jewelry, mirrors and vases with depictions of girls who run or dance.
Share this post