We start from Arles with very strong wind that seemed to come from all directions. It was our acquaintance with the Mistral and we did not find it funny. We decides it was time for us to move ahead and get to Spain. We moved quickly, so to speak, towards the borders, making only a couple of stops along the way. Two days later we are in Cadaques.
First stop was in Sete for a quick look at the town as an homage to Georges Brassens. It is a pleasant city, without having nothing in particular worth seeing. So, we move along and stop in Marseillan for the night.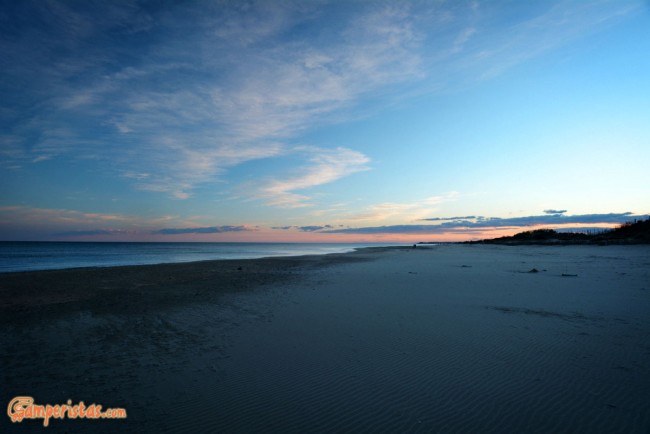 Beautiful and desert beach. Out of season it is the classic ghost town, built only for tourists, and the only ghosts walking around were motorhomers, since here there is a very popular camper stop [43.31921,3.54879]. A lot of vehicles parked inside, definitely too close to each other, not our style 😉 For those interested it costs from 4 to 12 euro per day to park, depending on the season, plus another two to refill with fresh water. Dumping is free for everybody, as the spot is outside the fence… it looked a bit as a concentration camp. We preferred to sleep along the road, plenty of space and nobody around anyway, under a sign promising free wifi… too bad it was not working…
In the morning we leave pointing south. This time we stop in Narbonne for lunch, where we find a very good store with biological products (BioCoop 43.187546,3.004483). We take a quick walk in the city center and it seems an interesting place, we will visit it again with more time for sure.
As we get close to the borders, the coast is getting worse and worse, spoiled with ugly constructions and with frequent bans for motorhomes. The wind was getting to strong to drive safely, so we decide to stop in Banyuls sur Mer, finding a spot where the ugly, but useful buildings, were perfect as a shelter. On the top of that, we got also free wifi with the compliments of the tourist office 😉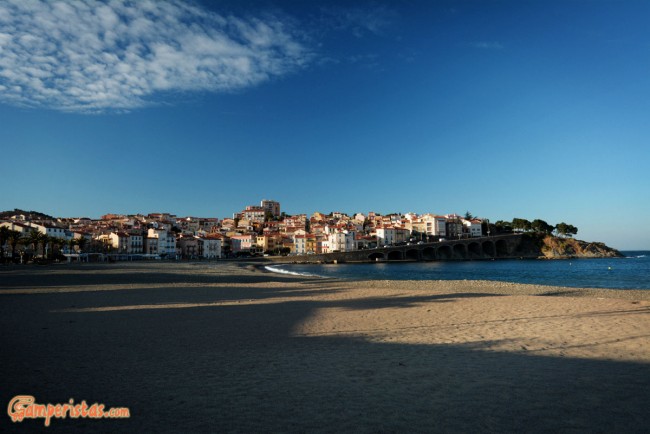 In the morning the wind was acceptable so we finally approach the borders with Spain, passing through the last french village of Cerbere, but…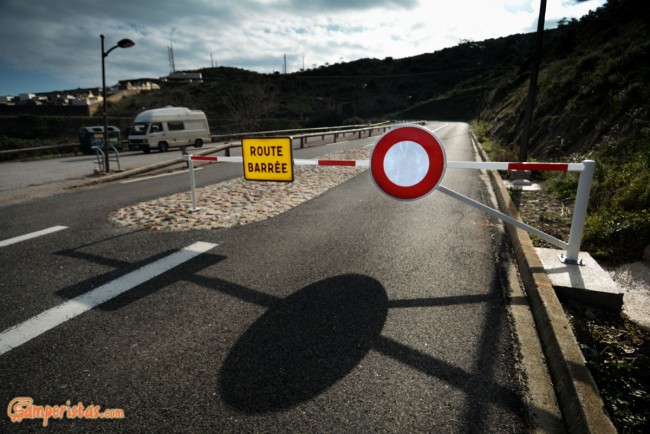 …the strong wind had turned over a truck on the road and they were still working to clean up and re-open it. Nobody could tell us how long we had to wait, but it was a too much mountain road to change itinerary. The view was nice. We relaxed, made some cleaning, then lunch and at about 2pm the miracle happened

Passing through the old toll post, I had to stop to take some pictures… what a place! I think i should start a photo project on this subject 😉
Spain here we come…
Share this post