We move past Saint Remy de Provence without stopping by since we can't find a decent parking lot. We finally park in the outskirts of the village, just a few hundred meters away, close to the remains of the ancient Roman mausoleum and to the mental clinic where Van Gogh was hospitalized. We decide to stay for the night and to visit both places in the morning.
Αbout 1 kilometer after Saint Remy de Provence, we see an imposing structure and an arched portal. We park our camper in the nearby earthen parking lot [43.77587,4.83114] and we discover that the ruins are the Mausoleum and the South Gate of the the ancient city of Glanum. We've never heard of it but we decide that it could be nice to visit it next morning. The good news are that the asylum Saint Paul de Mausole, that became famous because of Van Gogh, is very close too.
Given the short distance from St.Remy, we walk back and take a stroll through the village's historic center. It is as expected, very beautiful and very tourist … It appears to be a universal law: if you can not find free parking, or you're in a big city or in a too touristy place😉
Below the St.Remy church.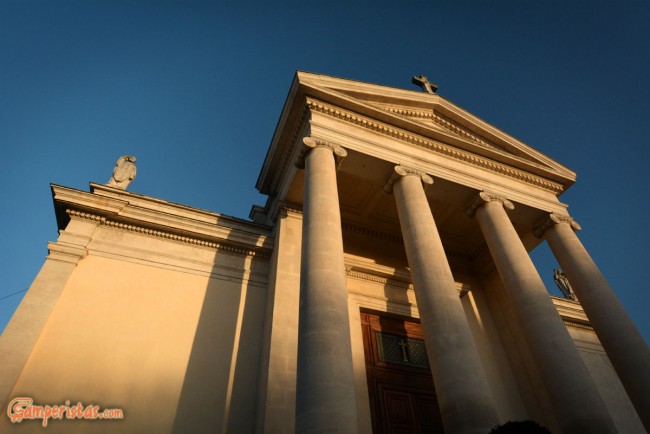 On our way back following the signs we arrive at the cloister of Saint Paul. The monastery hospital for mental illness is still partly active! In this place Vincent Van Gogh was hospitalized of his own free will for about one year just before committing suicide. He painted here a large amount of paintings, almost one a day. The path leading to the entrance of the cloister is bordered by some of them.
The entrance costs 5€ per person. Although it is a very nice place, I am not fully convinced that it is worth the price. The strong point of the visit are the explanations (in French and English) of Van Gogh's illness and its treatment taken from the pages of a book (!).
For true fans of the artist, however, it is not to be missed. For example you can visit the (reconstructed) room where he had been admitted.
We found very interesting the association between artistic genius and mental illness: if they had been able to cure Van Gogh's madness, would he continue to paint the way he did? Good question!
In the picture below, one of the treatment rooms with panels for the book pages.
In the museum shop you can see (and buy) a series of very interesting paintings and sculptures produced by patients of the art therapy project Valetudo.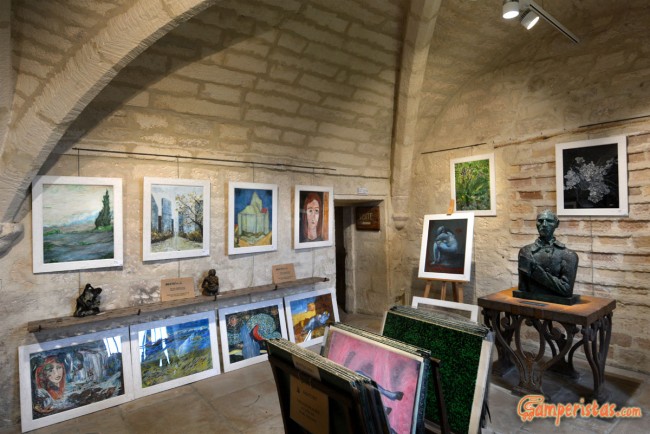 For our overnight stay we moved from the 'official' parking lot which is next to the road to another more distant [43.77576,4.82992], where we slept in total peace in the company of four other campers.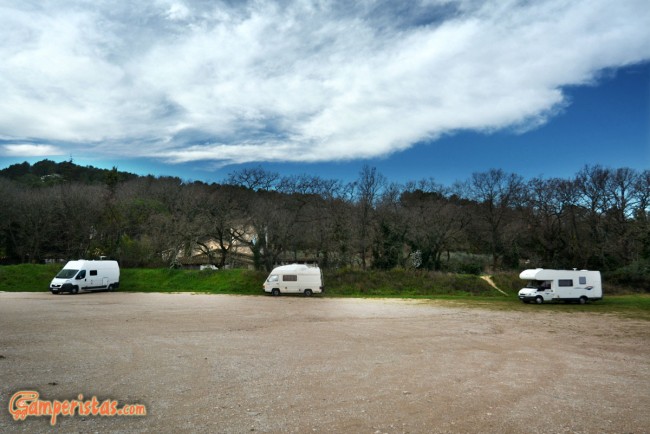 Share this post