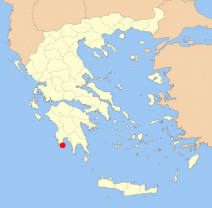 We conclude our trip in Peloponnese with a visit to Koroni. This is not only our last stopover but also our last post about Greece! For the next few months (or even years!) we will venture around Europe. Before reaching Koroni we pass by a couple of beaches that are worth a stop or a stay-over: the first is close to Methoni and the other is the immense beach of Finikounda, one of Peloponnese's most famous.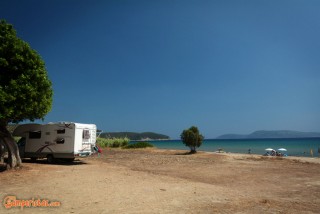 The first beach is called Lambes and it is just a few kilometres outside Methoni, on the way to Koroni [36.80089, 21.74515]. It is quite attractive and furthermore it could be a nice alternative for a stop-over close to Methoni. There were a couple of camper-vans parked already but with a little luck we found a spot in the shade of a tree.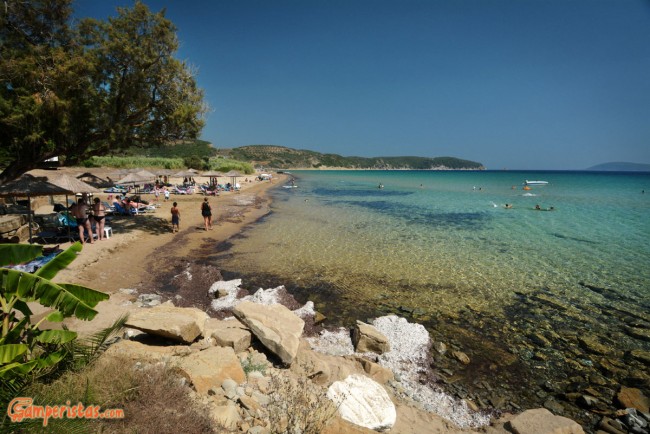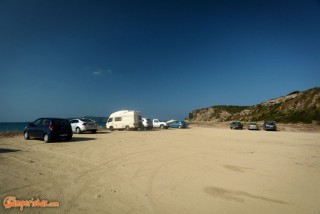 After a pleasant and semi-refreshing swim in the shallow and warm water of Lambes we continue to Finikounda beach. We stop in the parking lot behind the camping Finikes [36.80177, 21.78337] which is also one of the few that remain open all year round, with affordable rates during the winter.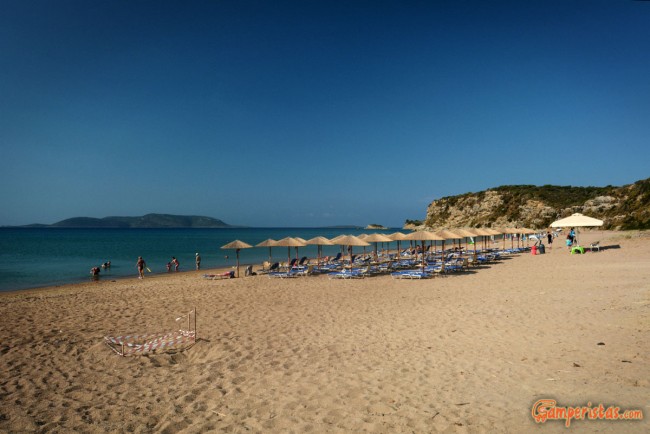 Finally we arrived at Koroni where we decided to enter the town. Of course we didn't know that it was market day (Sunday)! Not a wise decision at all…I believe that if our camper was just 20 centimeters longer we would end up trapped in the narrow streets needing an endless series of  maneuvers just to go away.
With a stroke of luck we found a parking lot next to the port and we took a walk to the town which is really cute and picturesque. Then we went up to the fortress where we visited the female monastery dedicated to Saint John the Baptist (or Ioannis Prodromos)
The fortress is still inhabited but besides the monastery there is not much more to see inside apart this ruined church (photo below). The door was locked but the glass-windows were broken so it is possible to see the impressive open-air interior. The fortress offers a very nice sea view too… We discovered that there is a huge beach below the fortress but as we soon realised with no easy access to the vehicles.
Share this post