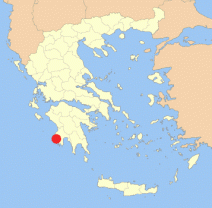 After Voidokilia we move to Pylos, known also as Navarino; its scenic bay was the setting of the famous battle of the same name. Besides being the main town of the area, Pylos also boasts an impressive castle, in excellent condition, but for some strange reason is largely ignored by visitors.
Getting to Pylos from the north it might look a bit terrifying for those who drive large vehicles. The road at the entrance of the town is quite narrow and sloping with hairpin bends. But when you arrive at the sea level, there are two large parking and a great view of the bay. The town is nice without being anything special. Nevertheless it offers a couple of very good points to stay overnight and plenty stores to get supplies.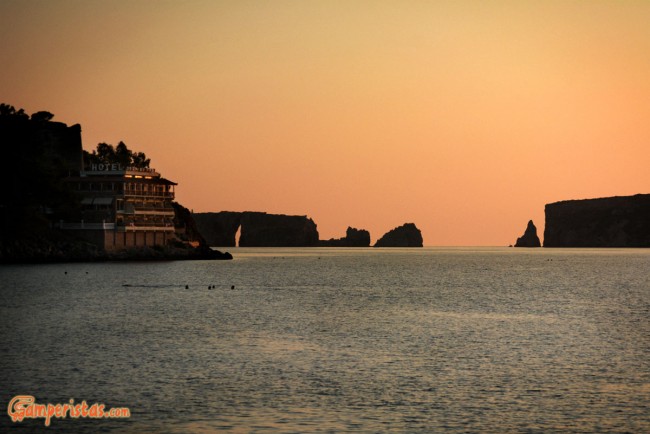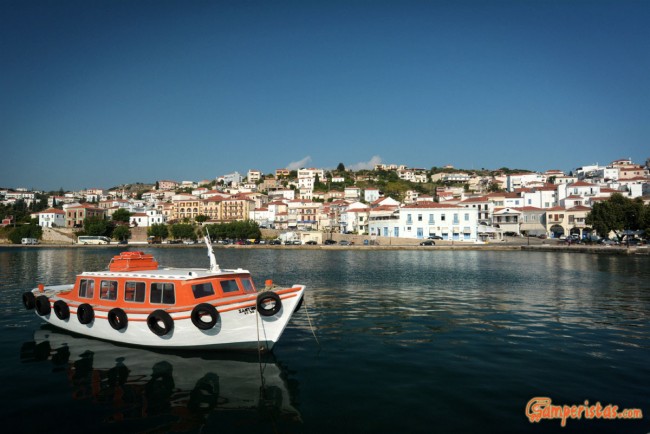 The beach is not the best, especially if you come from the marvelous Voidokilia. I would recommend to spend a night there only if you want to visit the fortress which seen from below makes absolutely no idea of its size and sophisticated design.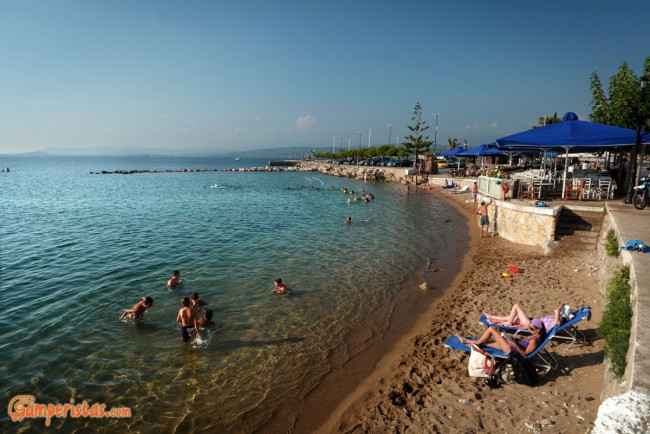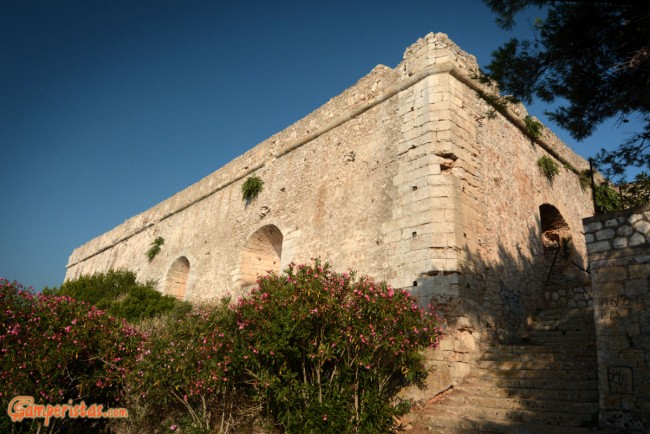 The castle is named Neokastro and it is open from 8.00 to 15.00 every day except Monday. The entrance costs 3 €. To arrive at the entrance you have to take the road to Methoni and turn right just after the archaeological museum, which by the way was closed at the time of our visit. It is not sign-posted, however, you can't miss it. The parking are [36.91281, 21.69218] is quite large and it also offers a great alternative if you don't want to park at the port for the overnight stay. It is most ventilated and with plenty of shade in the morning.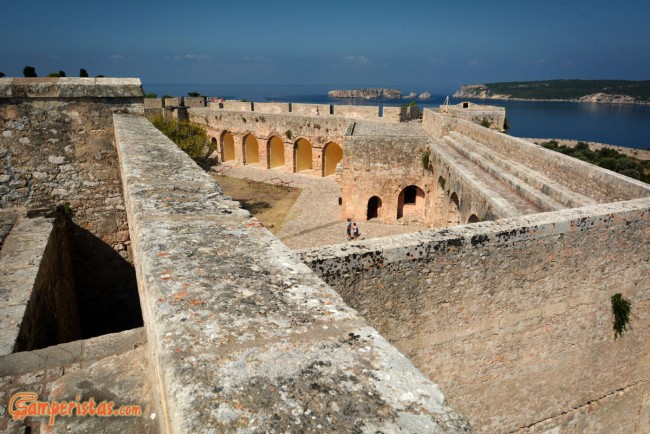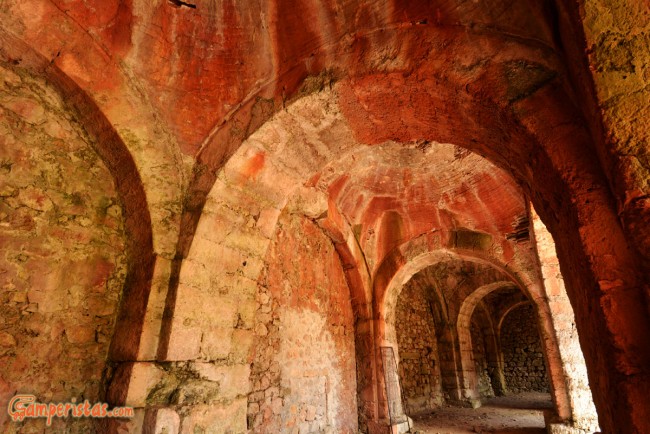 We chose the port parking where we found two possibilities : the first is the central park wich has the advantage of a very beautiful view [36.91514, 21.69518] (photo on left); the second is closer to the city and it seems to be more discreet [36.91505, 21.69770], but it is slightly more lively and noisy (photo on the right). If you choose the second, the best place to park is under the wall (you will have shade in the morning) but try to be as far away as possible from the rubbish bins ;)
Share this post