On your way to Vai it is almost impossible to miss it. It looks like a fortress but it is a monastery, one of the wealthiest in Crete. In fact most of the land as far as the eye can see, it belongs to Moni Toplou as it is known informally the monastery. It possesses masterpieces of religious art too and it is incredibly well preserved. If these are still not enough to convince you for a visit, consider that they produce (and they sell) excellent products.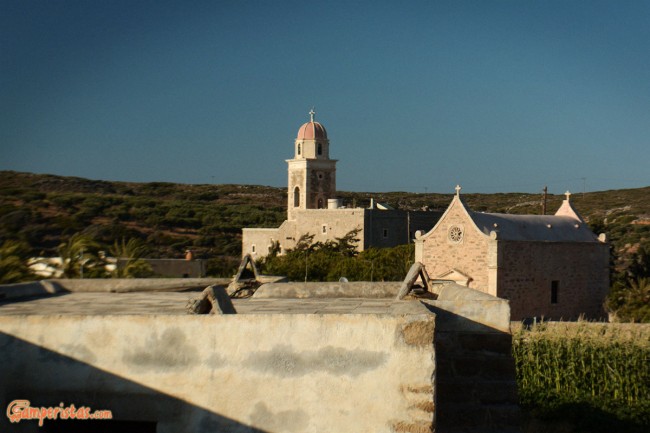 We left Kouremenos beach in the morning after a refreshing swim. Curiously the sea waves suited all tastes, they were gentle enough for swimmers and large enough for surfers. The monastery is located 10 kilometers away in the middle of nowhere. The parking area [35.22079,26.21534] has ample space and it will be perfect for spending the night here if you feel ok about being alone in the absolute calm. Things won't get busy until 10.30 when the first tourist buses start arriving.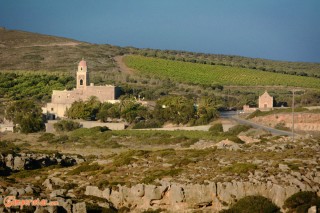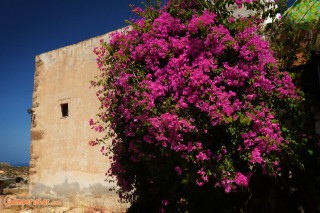 The monastery is open to the public from 9.00 to 18.00. The foreigners have to pay a ticket of 3 euros– if you speak Greek fluently you will be considered a pilgrim, not a visitor which means free entrance. Although I think that it is inappropriate to charge money for the entrance to a church (this is the house of God after all), I have to admit that the museums of the monastery are well worth the money.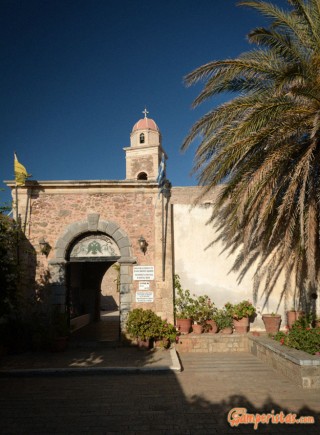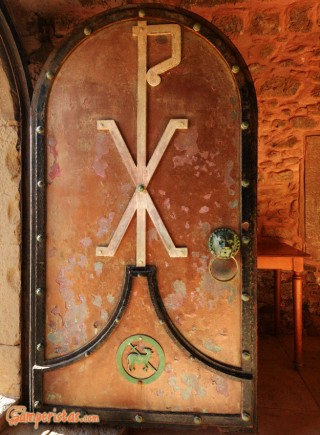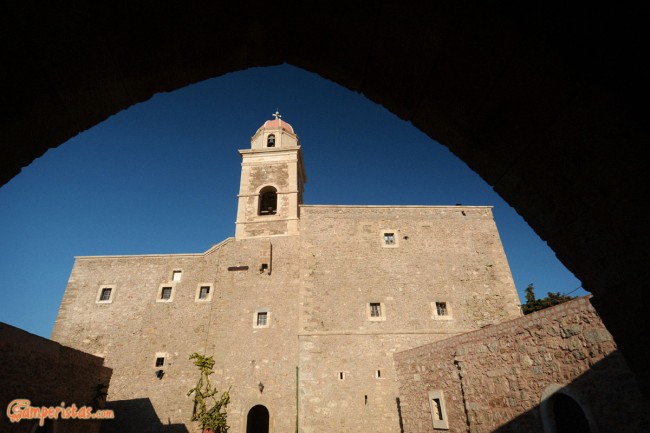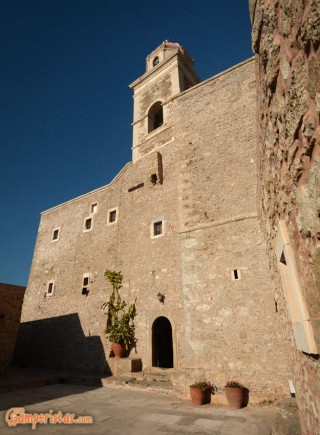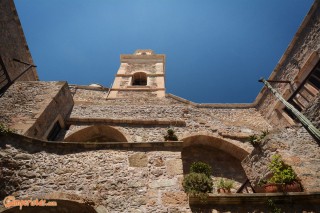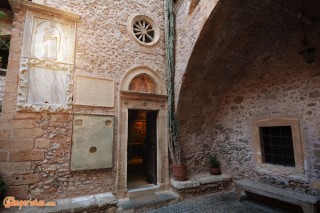 Below on the left the masterpiece of the monastery, the icon "Megas Ei Kyrie" ("Great Art Thou, O Lord, and marvelous Are Thy Works") by Ioannis Kornaros (1770). On the right, detail from the Arbitration Magniton, an ancient inscription found in Itanos and fitted on the wall at the entrance of the church.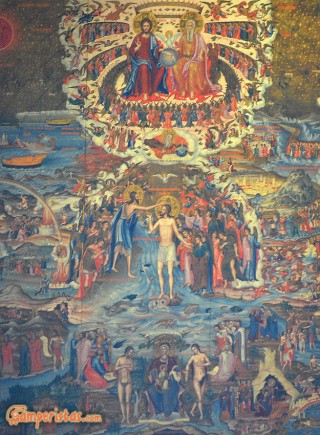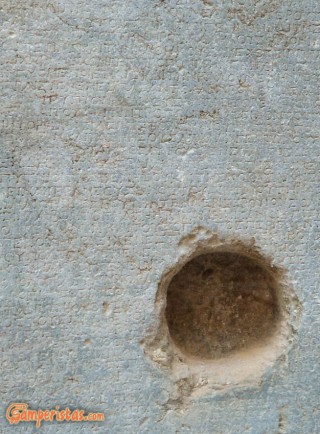 Moni Toplou is famous for its agricultural award-winning products, oil, wine and spirit (raki or tsikoudia), all of them organic. They are sold in the monastery's shop along with the usual religious souvenirs. A taste room has recently open across the road, not far from the parking lot [35.21989,26.21555] where you can test the high quality of the products before purchase them.
After a warm welcome and a short tour to the winery premises, Stella, the PR manager, led us to the cellar for the tasting. Apart that you can sample small quantities from all the products that you want to buy for free, you can taste 5 wines (40ml glass) and the olive oil accompanied by a plate of appetizers for 7.50€ or you can taste each wine for 1.50€ per glass. The tsikoudia costs 2.50 € per glass and the (delicious) Karmely, i.e. tsikoudia with honey, costs 3€. The tasting room is open from 9.00 to 16.00.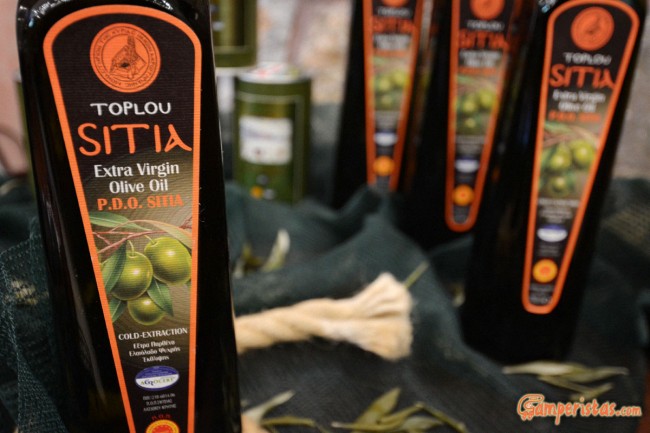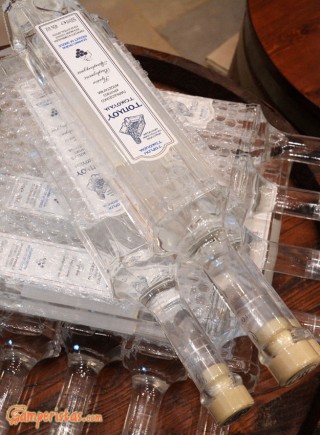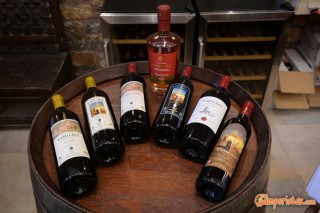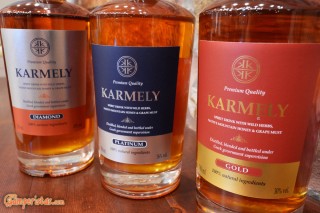 Share this post