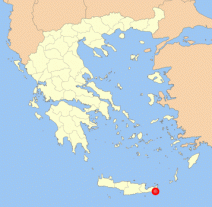 While thousands of tourists struggle to find a place to lay their towel in the world-famous beaches of West Crete (Balos, Elafonissi), on the opposite end of the island there is something strange (though marvelous) happening. The beaches of Xerokambos with their crystal clear, turquoise waters are crowd-free! Its beauty and tranquility make this remote area the appropriate place to spend a few days relaxing by the sea.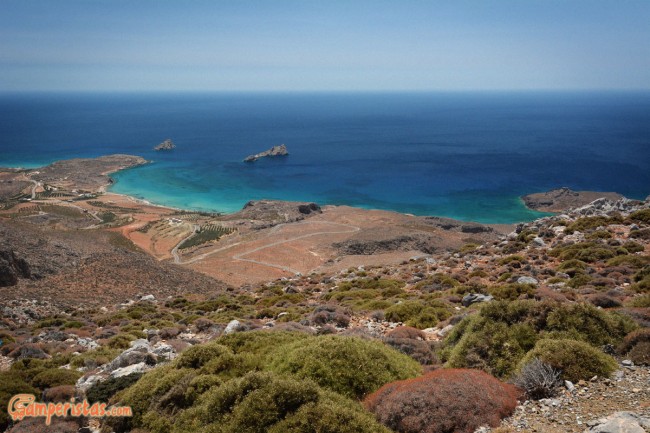 What a first view! After less than an hour of driving in the wilderness of inland East Crete, we saw the bay of Xerokambos. A few more curves of serpentine road and we were there. Below is the first beach that we reached turning right at the first major intersection. It is called Mazida Ammos and it is the longest beach in the bay. There is plenty of space to park along the road but it is quite narrow so it is not recommended for long stays. No words need to describe the sea, just see the pictures. It is said that Jacques-Yves Cousteau spend here an entire summer in the seventies when he was exploring Crete with his oceanographic boat Calypso!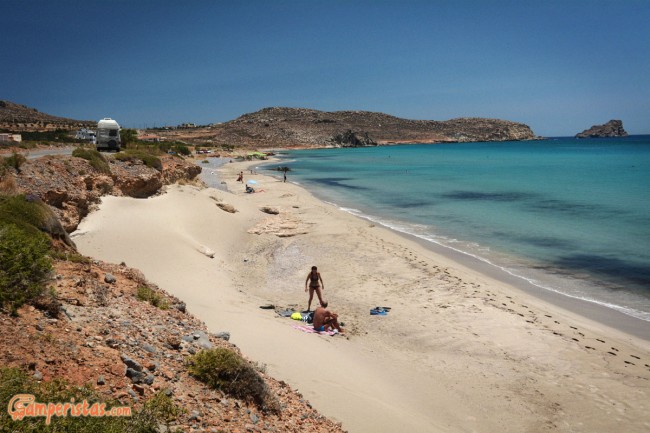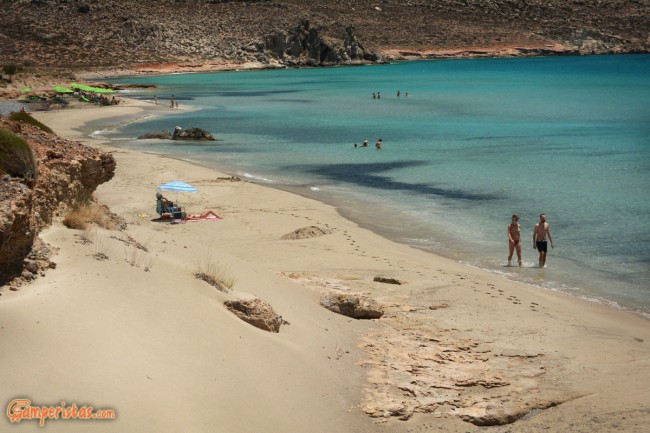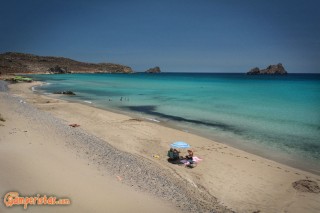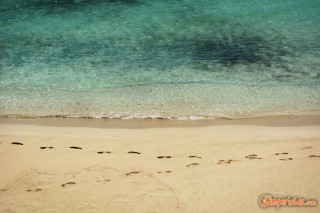 We continued further north and after 3 km we arrived at the opposite end of the bay [35.04791,26.23723] where we found Alatsolimni (it means salt lake), an important nature reserve. During the winter moths a big variety of migratory birds inhabit the lagoon creating a dreamlike atmosphere. Summer travelers should be content with the flight of seagulls. In any case we must not forget that it is a fragile year-round ecosystem. Sand dunes are particularly vulnerable to human impact so let's try to minimize the disturbance.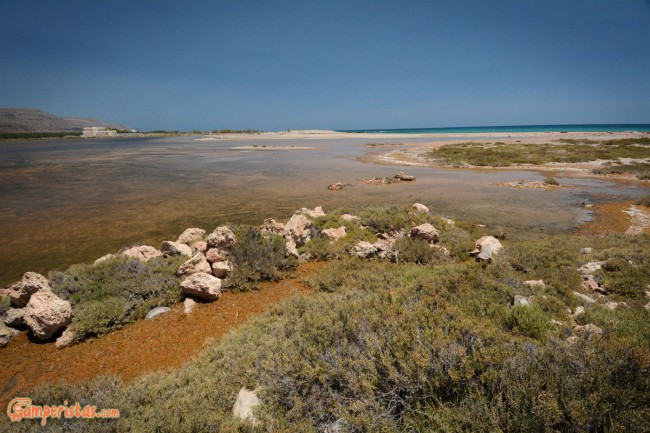 We returned to the main area, Ambelos, which is the most 'crowded' because of the few rooms and tavernas that are nearby. You can stop at the first available place or, as we did, you can head to this amazing beach Gerontolakkos [35.03788,26.23042]. However, note that to get there you have to drive on a rather bad dirt road for a couple of hundred meters.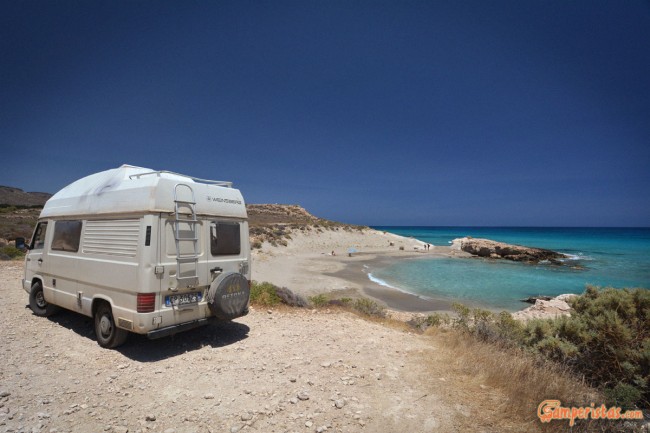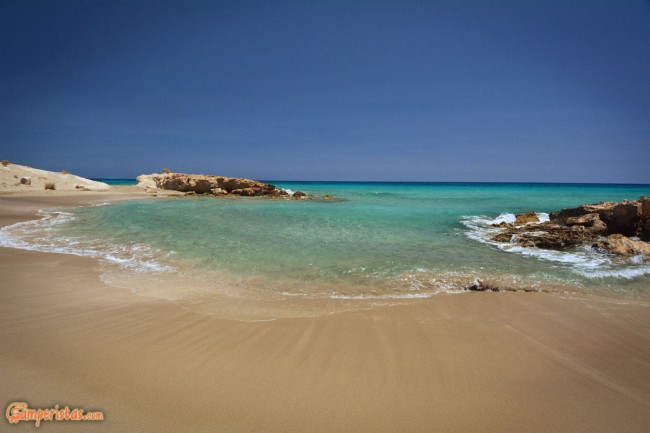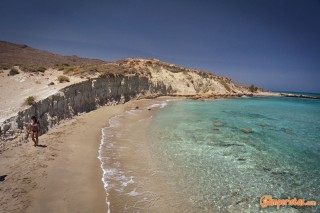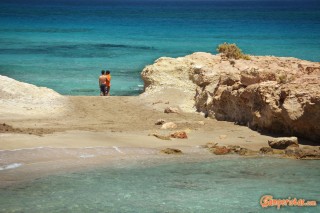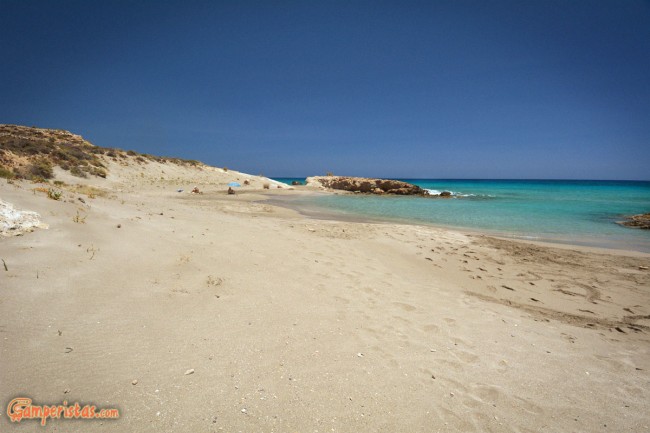 If you want to avoid the off-road section, you can park your car next to the tavernas and go on foot. Before Gerontolakkos you will see another beach, just below the hill with the chapel of Agios Nikolaos and the remains of an Hellenistic town, which is called Argilos (it means clay). There is a sign (in Greek only) encouraging the bathers to use this healing clay for the body. I tried it and the feeling was excellent; the skin was much clearer and smoother. It is definitely worthwhile.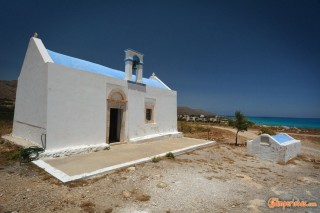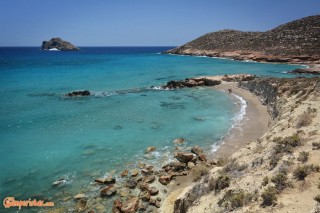 Share this post