The two monasteries of Preveli, the recently restored one, Kato Preveli dedicated to St. John the Baptist and Piso Preveli, dedicated to John the apostle, are in my opinion worth seeing, even if only for their architecture and the interesting museum of the second.
Going to the beach of Preveli, you will find this beautiful Venetian bridge in Arabic style [35.17399,24.46615]. From here a dirt road starts, which in theory leads near the famous beach, avoiding the staircase path. However, everybody advised us not to try it with the campervan and for once we took their word for it. If someone did it and wants to share his experience is more than welcome!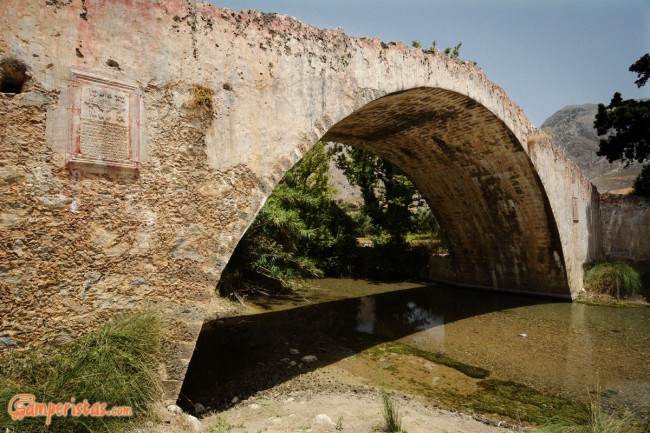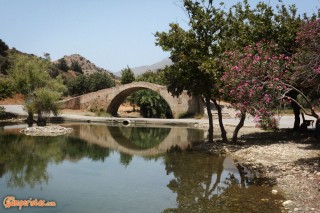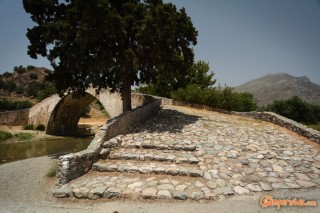 Shortly after the bridge, on the left there is the Monastery of Kato Preveli, recently restored and open to the public. (€ 2 entry only for foreigners, open from 9.00 to 18.30). There is a very beautiful icon of St. John the Baptist in the church and an interesting small museum, where from the photographs you understand the active role of the Orthodox monks during wars. You can conveniently park in the courtyard [35.17166,24.46518].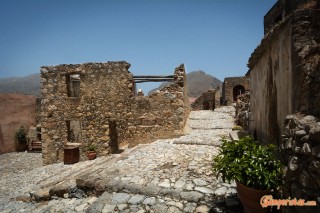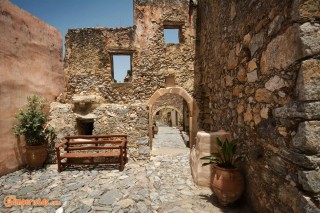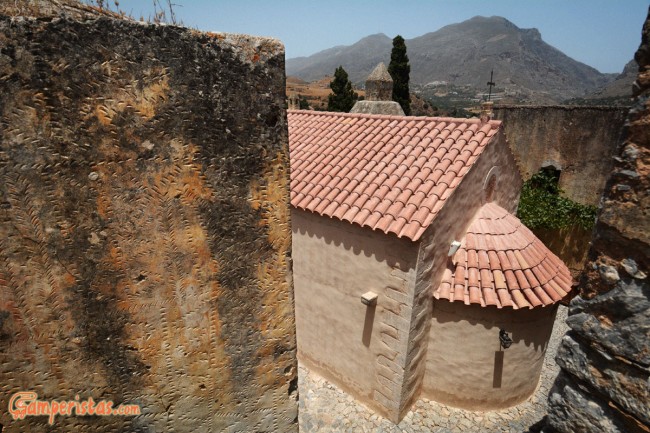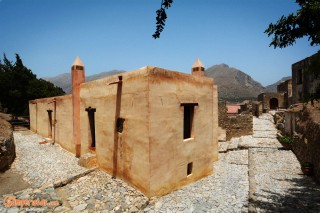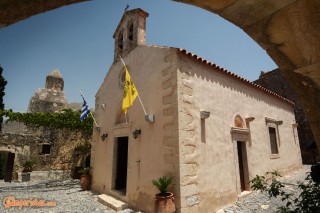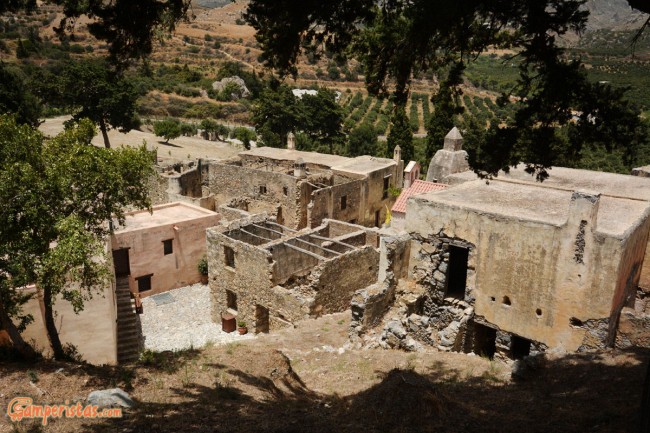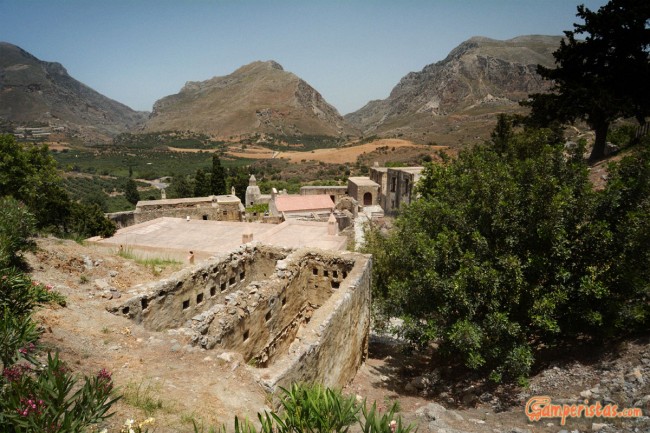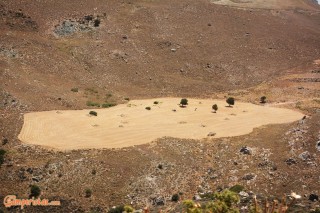 After reaching the crossroad that leads to the beach, keeping to the right you will get to Piso Preveli monastery. Just before getting there, on the left, you will see this memorial for the aid that the monks gave to a group of Australian soldiers, protecting and hiding them during the Second World War.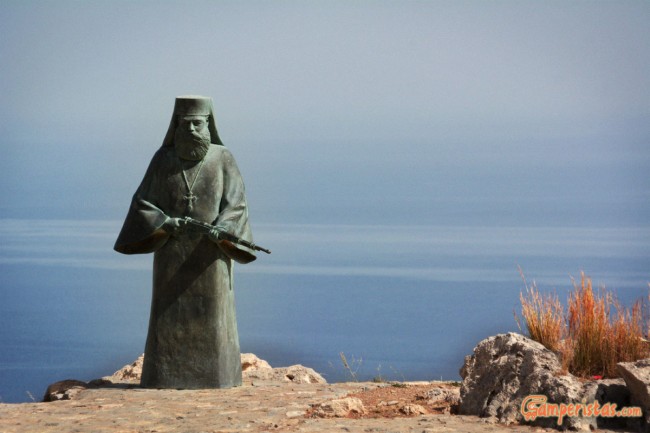 The opening hours for visitors of the monastery of Piso Preveli is 9:00 to 1:00 p.m. and 3:30 p.m. to 7:00 p.m. Admission is € 2, again only for foreigners. Beautiful interior and church and very well done museum. Unlike the Monastery of Kato Preveli, this tends to be a bit crowded in high season. The parking lot is huge anyways and you should have no problem to park [35.15735,24.45775].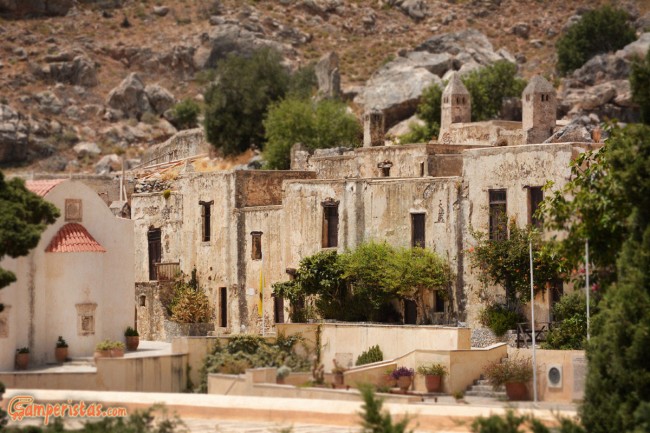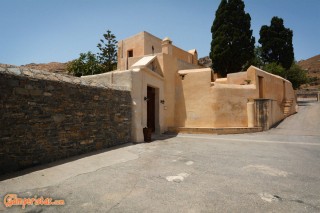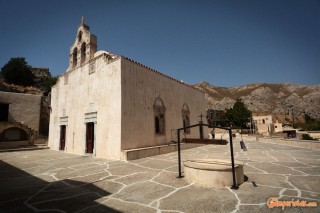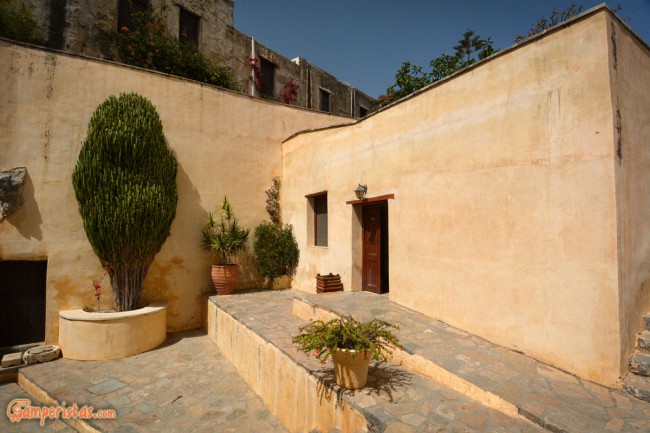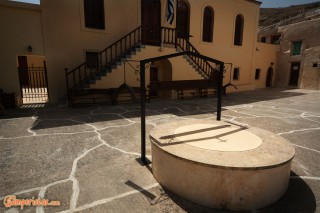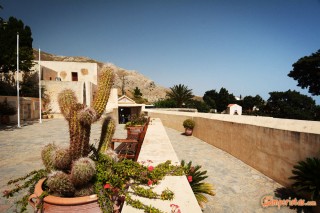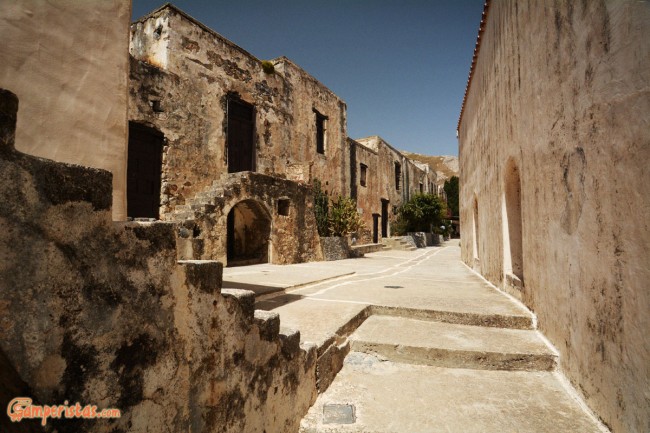 Share this post