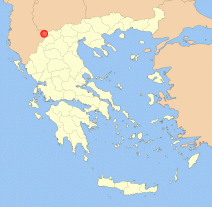 The small (Mikri) Prespa and large (Megali) Prespa, are two lakes at the border between Greece, Albania and FYROMacedonia, that share the largest lake. They are located at 850 meters above sea level and you can only get there from Florina or Kastoria. Famous in Greece for the production of legumes including unbeatable giants beans, they are also an important nature reserve hosting many species of birds, some of them very rare.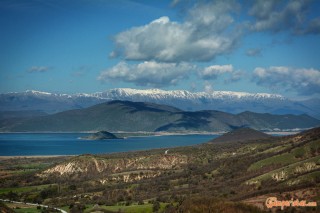 The lakes are a paradise of tranquility and natural beauty. The climate is a bit unpredictable, during our visit in April ​​a sudden snowfall closed the roads for a few hours, luckily we had had the time to do our tours and just as we saw the weather getting bad, we escaped towards Kastoria, before getting stuck.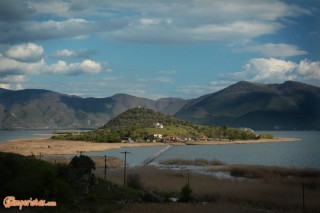 Here on the left the islet of Agios Achilleos, in mikri (small) Prespa, connected to the mainland by a floating bridge. In the parking in front of the bridge [40.79380,21.07395] you can safely stop for the night. To be seen the remains of the church of St. Achilles, where during the summer concerts are also held.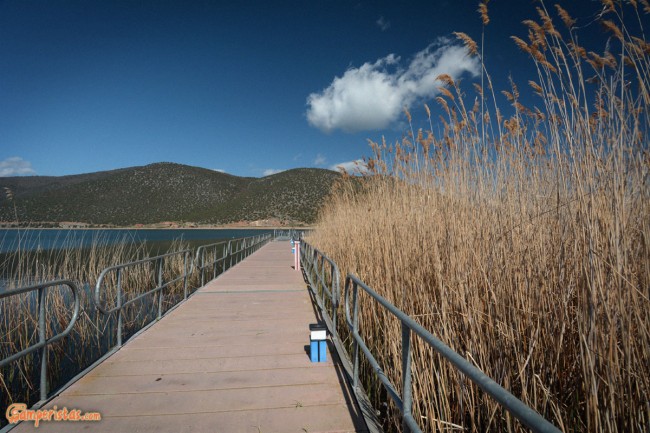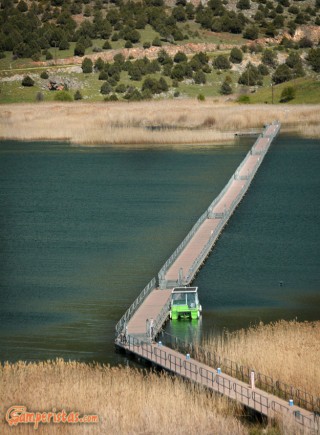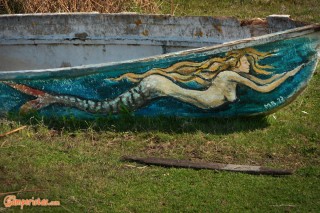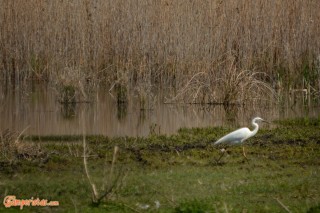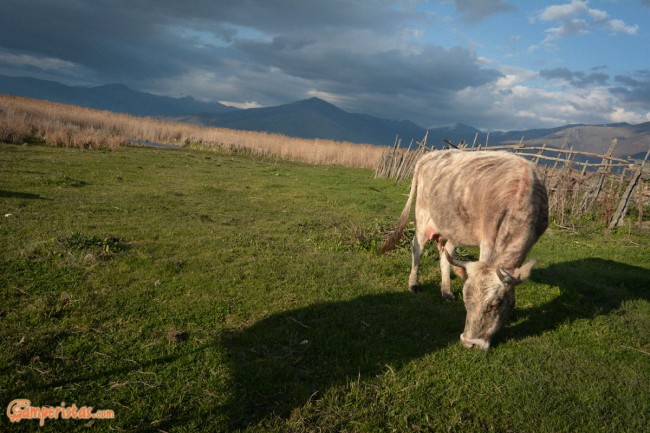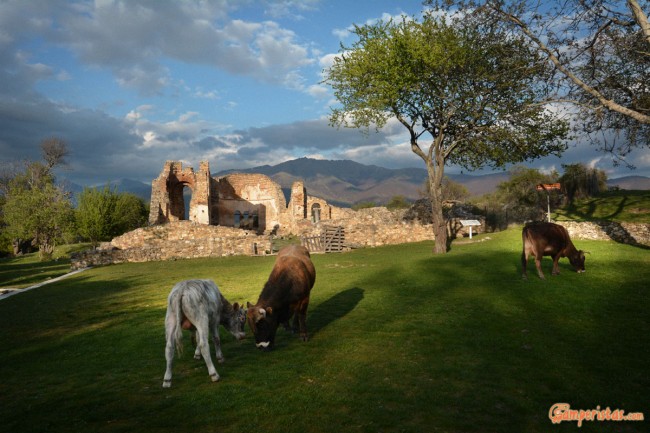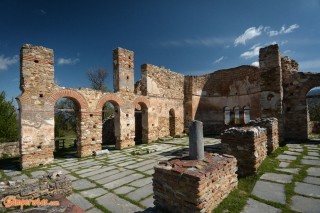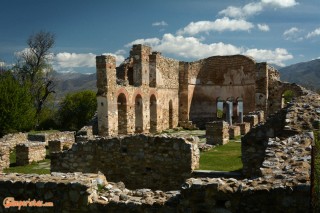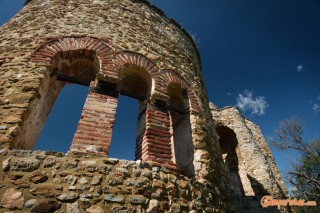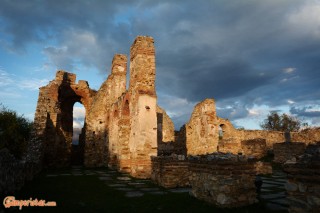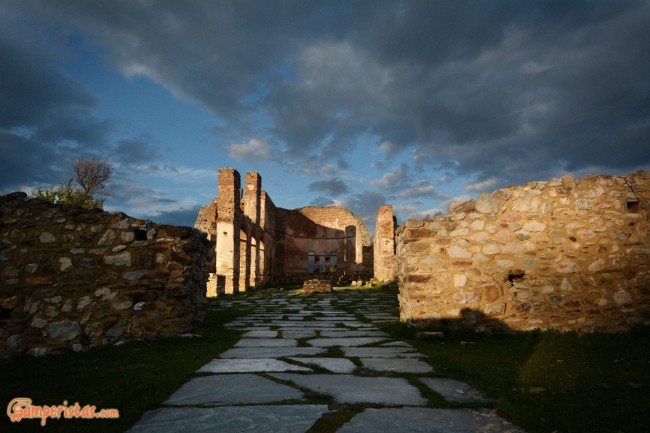 The road to get to Psarades has a considerable slope, but it's worth it especially for those who want to have a nice meal of fish. The small fishing village is also the starting point for a boat trip to visit three churches reachable only by sea. Unfortunately for us it was not possible because, from what they explained to us, there are delays in the renewal of permits for fishermen to carry passengers on their boats. However, the situation should unlock at the earliest and the cost will be 30 € per boat, for about an hour outing. Also in Psarades you can safely stop for the night in the parking lot at the entrance of the village [40.82737,21.03182].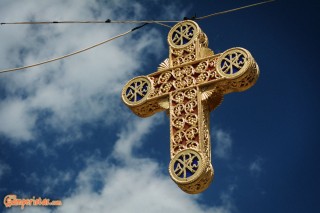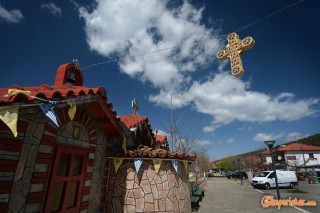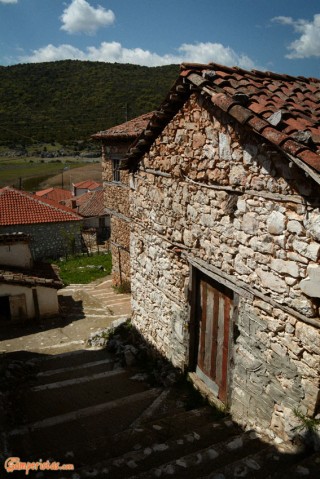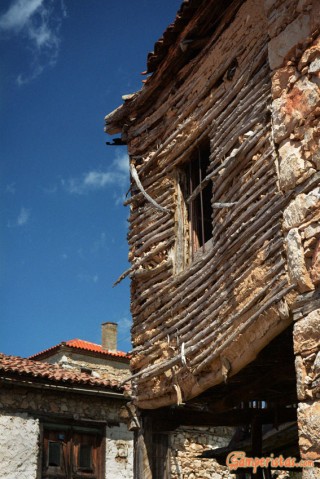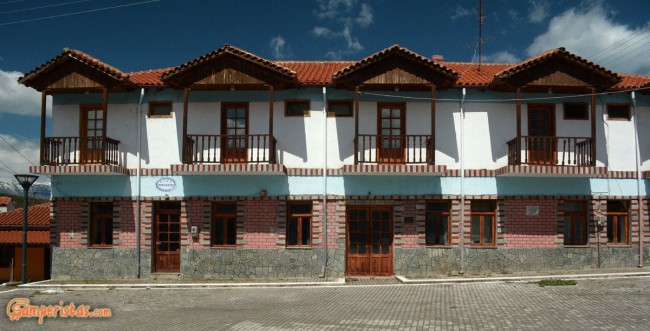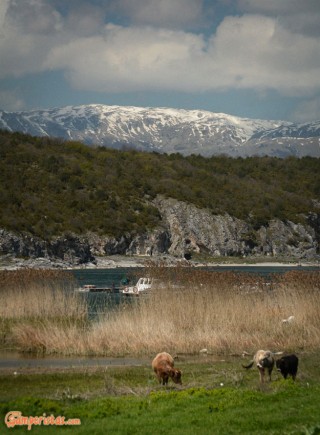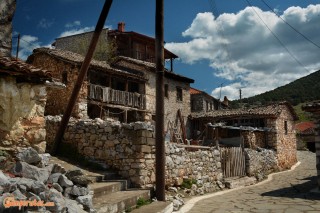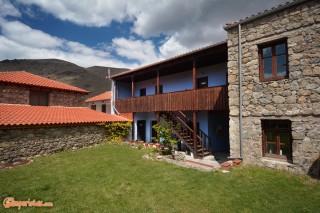 On the left the information center of Agios Germanos, the most 'turistic' village of the lakes, where you can learn interesting details about the place and grab a map of the lakes. Below the Byzantine church of the eleventh century, center of the village, with its beautiful frescoes. Better bring a flashlight to manage to see them better.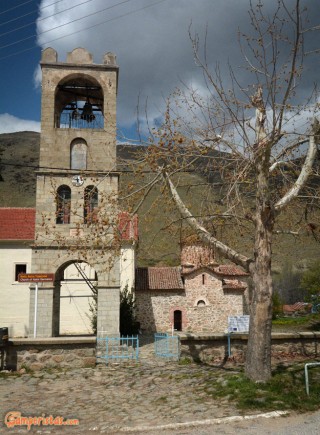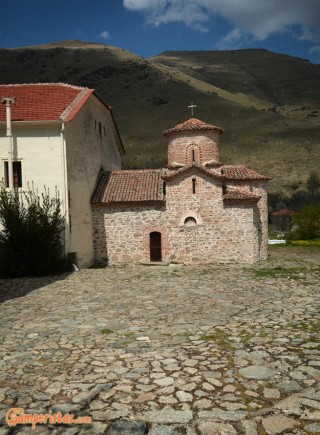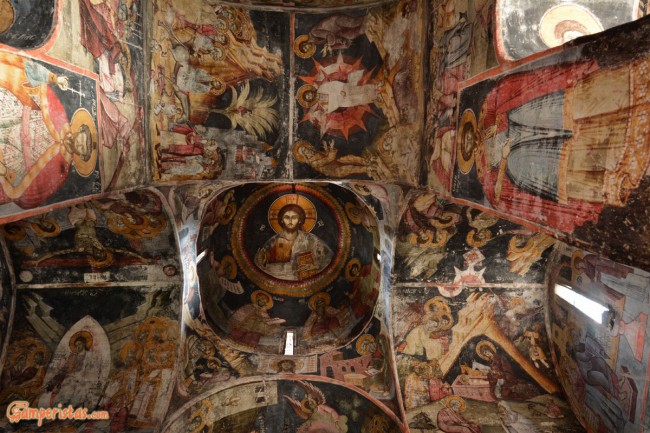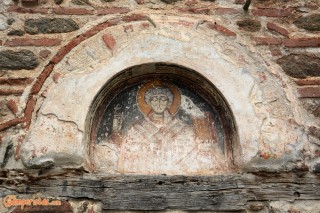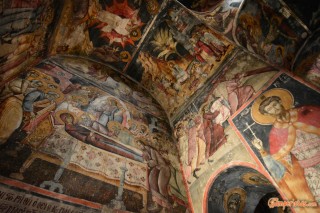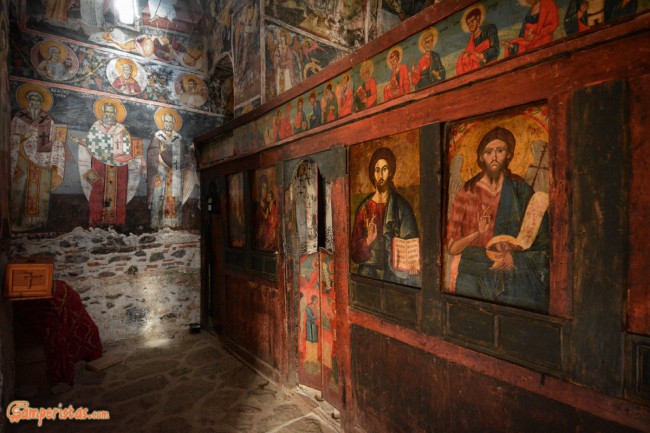 The church of Agios Athanassios, eighteenth century, on the main street of the village. From the outside it is impossible to tell whether it's a church! Below more glimpses of Agios Germanos.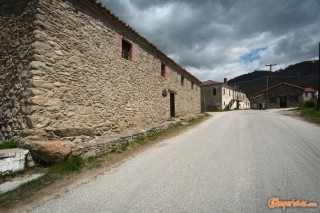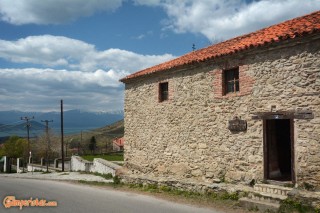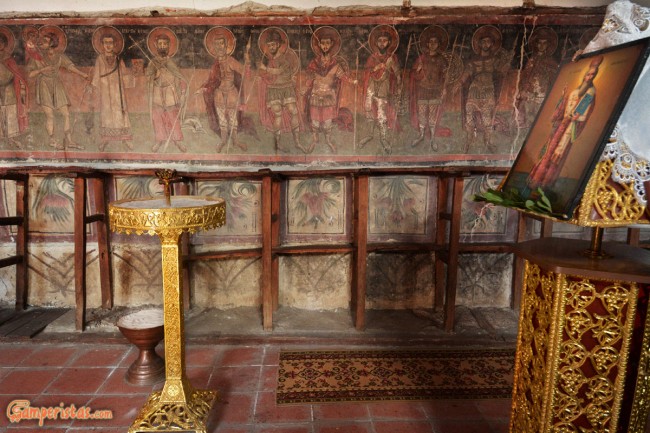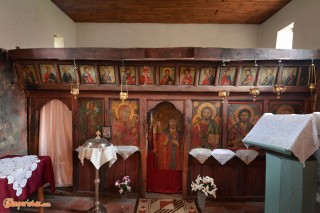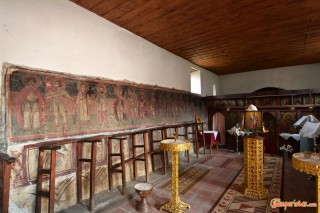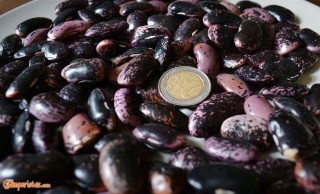 The main town Lemos (Laimos) is less interesting, but a few hundred meters from the entrance of the village you can stop at the cooperative Pelargos [40.83018,21.13228], where you should buy the famous giant beans typical of the region, in white or black version that cost respectively € 4 and € 5/kg. Black, such as those of the picture are considered more precious.
Share this post