From wines of Alsace to the watches of Besancon. On our way back to Italy we decided to make a stop at Besancon. The city is not particularly famous, popular among the French as the city of watchmakers, in reality it can also boast of being the birthplace of Victor Hugo and the Lumiere Brothers. A good find, do not miss if you are in the area!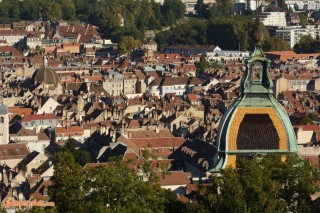 I must admit that Besancon impressed me. Though it may not have great attractions to offer, it is a city worth to be discovered, with a young and relaxed atmosphere. The architecture is a well balanced mixture of ancient and modern and it is a very welcoming city for motorhomers. We got there without great expectations and in the end we spent 3 very pleasant days.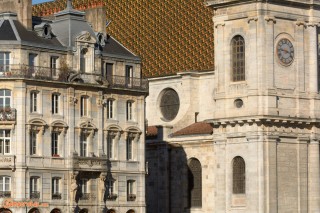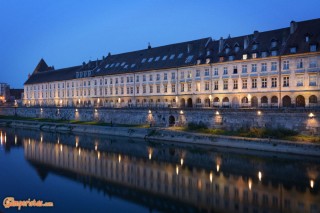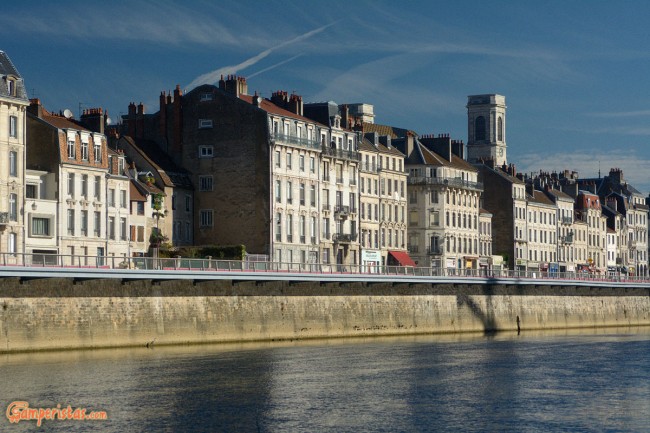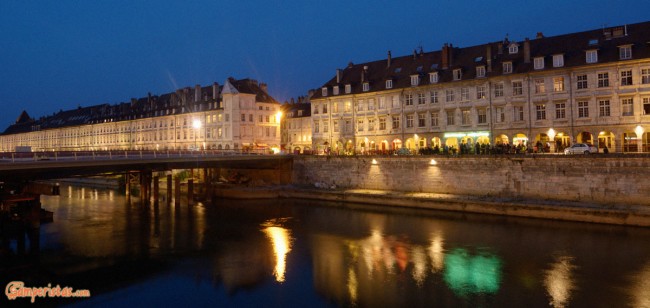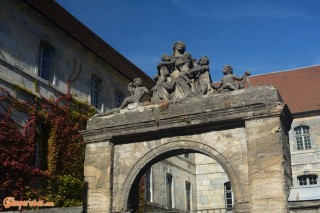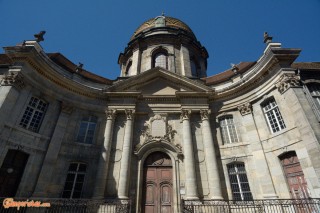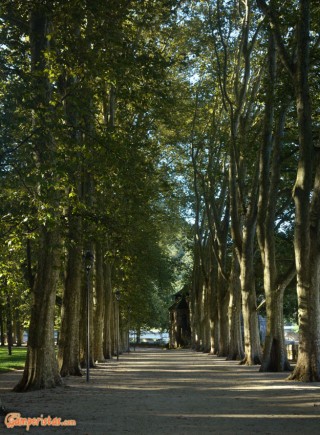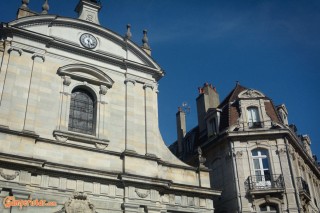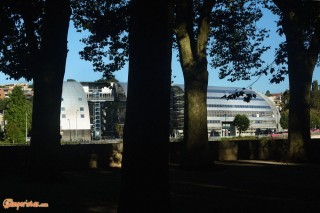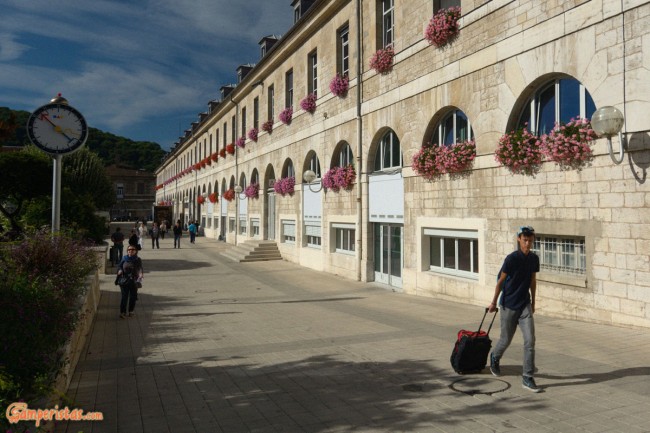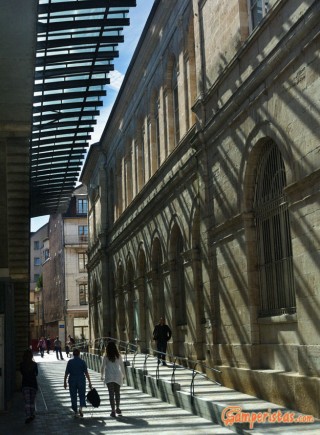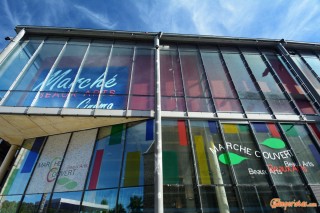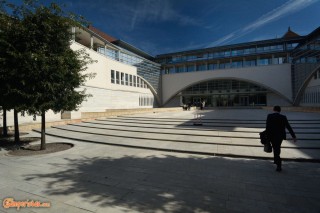 One of the features of Besancon are stairs in the inner courtyards of the palaces of the historic center. They are not open to the public, but with a bit of luck you manage to slip in a few doors for a peek;)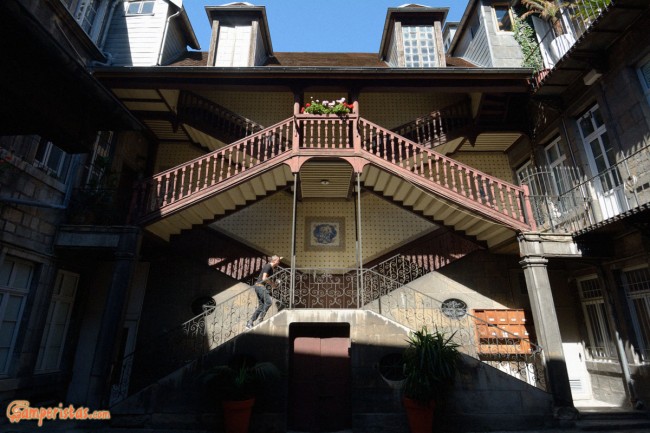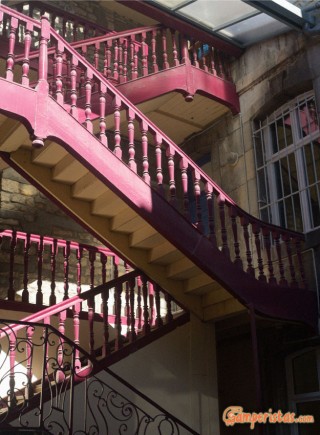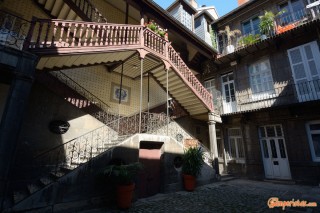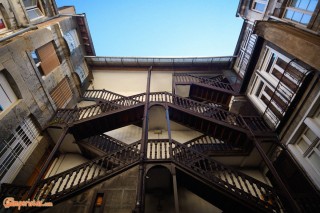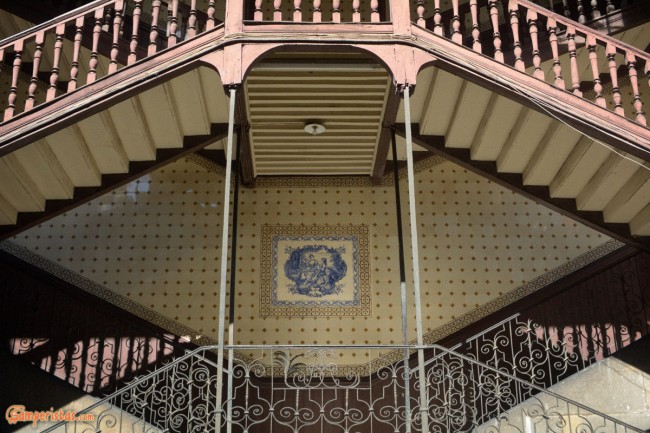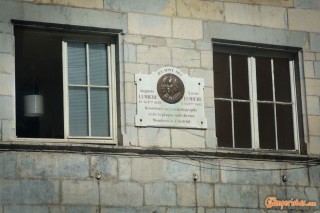 To the left is all that remains in the memory of the Lumiere brothers. Below the statue of Victor Hugo in the town hall square.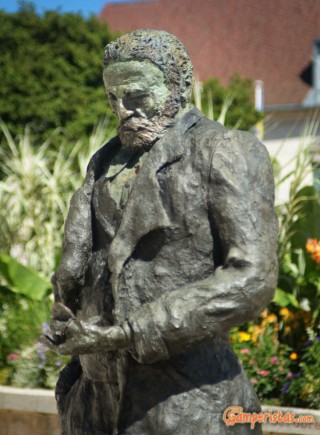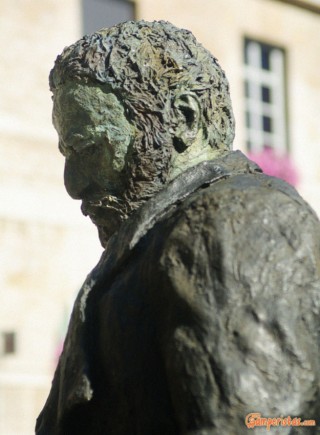 The harmonious coexistence of ancient and modern, history and everyday life can be seen in every corner of the city.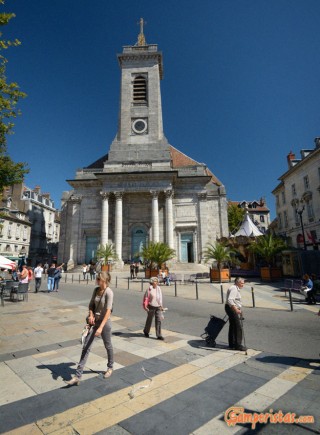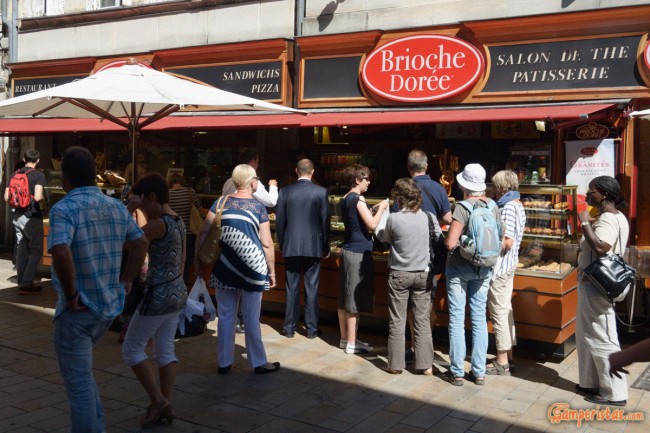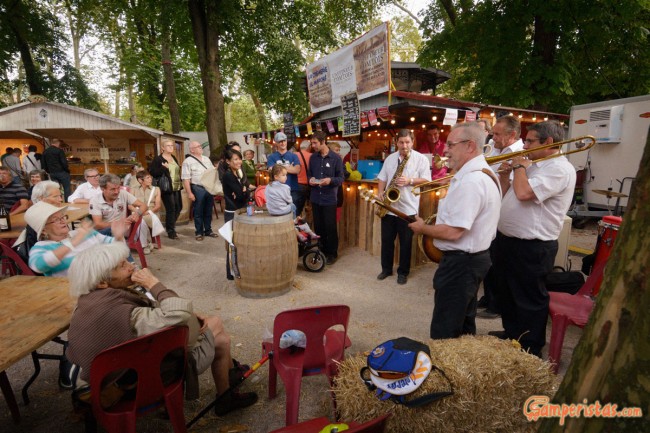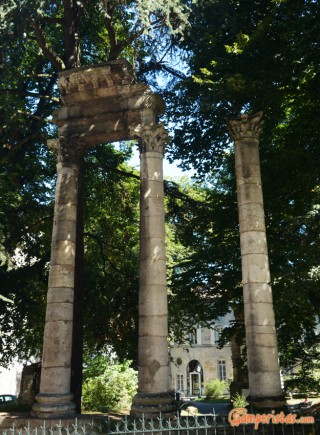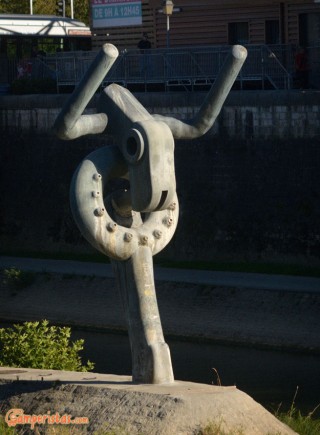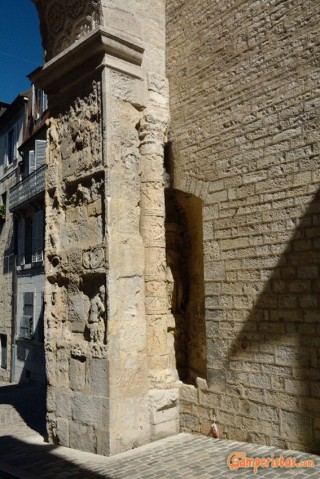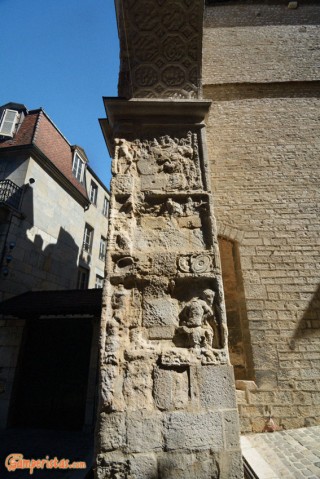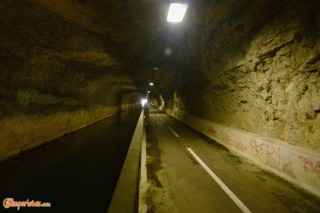 The tunnel through the hill on the peninsula, for use by pedestrians, bikes and boats.
Below, a great and funny idea to motivate people not to throw chewing gum on the ground.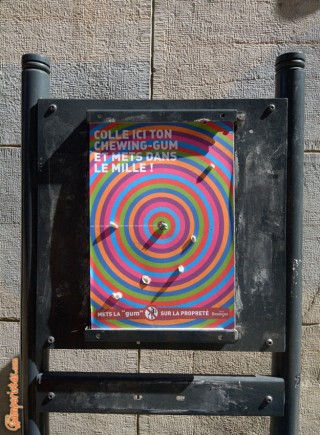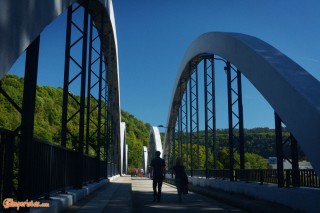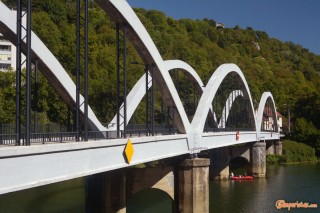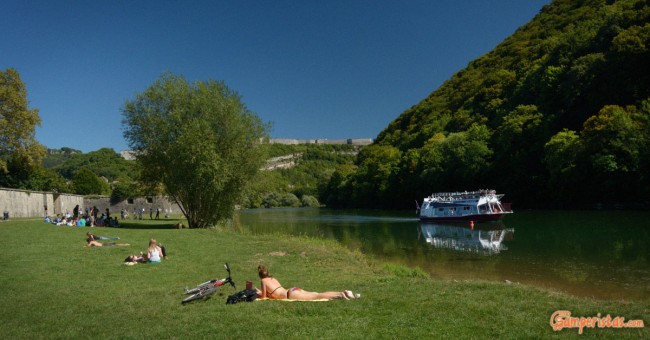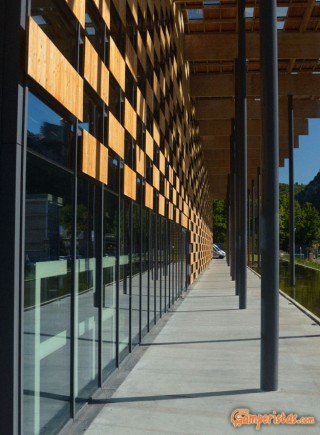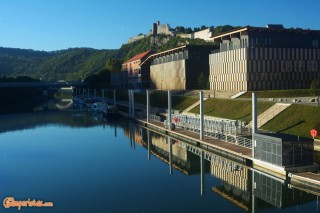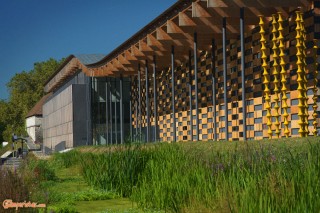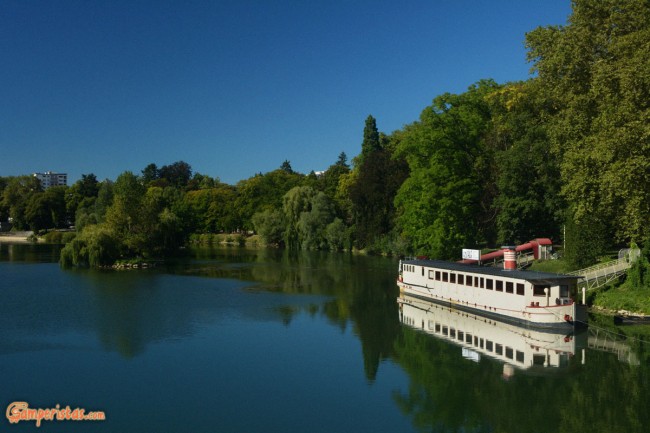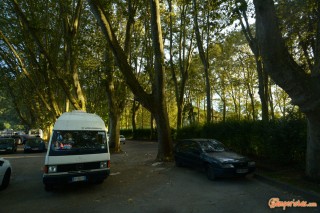 The first car park where we stopped for the night [47.23378,6.01890]. Great shadow, a bit noisy during the day, quiet at night. Convenient for visiting the city, many free places in the evening. Below the parking of Rodia [47.23152,6.03816] where we've stayed one night, after spotting it from the citadel. Beautiful location, quiet, lots of places, for the lazy there is a comfortable bus to town and the citadel.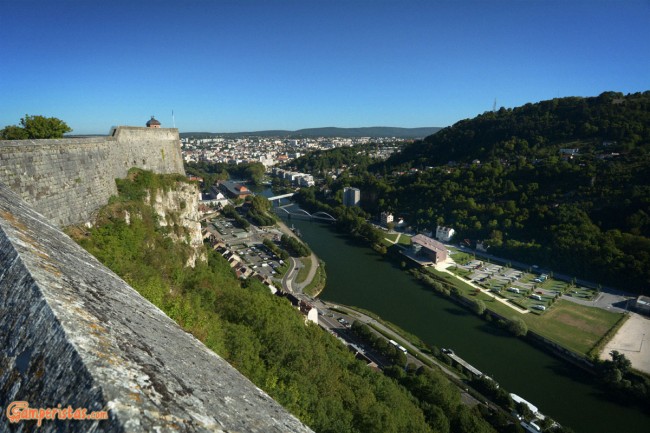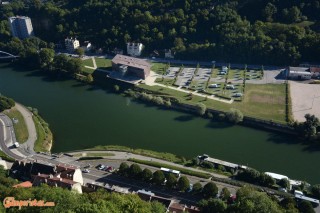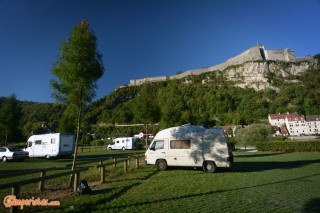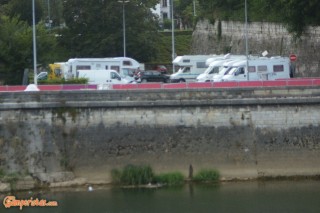 On the left, the official camper stop [47.23712,6.01613], the position is a bit noisy, but very close to the center. Free on Sundays and week days from 19 to 9. For a fee from 9 to 19 €1.20/hour max.5€. Services are free… France is a paradise for motorhomers!
Share this post