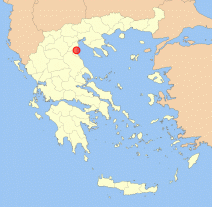 I take the opportunity, returning from Thessaloniki to stop and visit Dion, but apparently the gods do not want us. For the second time we find the site closed and we have to get over it. We then try to go up to Mount Olympus following signs that indicate 'waterfalls', but even here…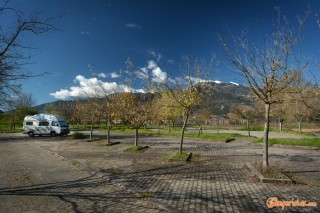 …but let's start from the beginning. From Thessaloniki we arrive in the late afternoon at Dion, where we park in the parking lot of the archaeological site [40.17599,22.49020] and spend a quiet night. In the morning… surprise! The site is closed, we had forgotten that March 25 is a national holiday! Thus, for the second time we leave without being able to visit it.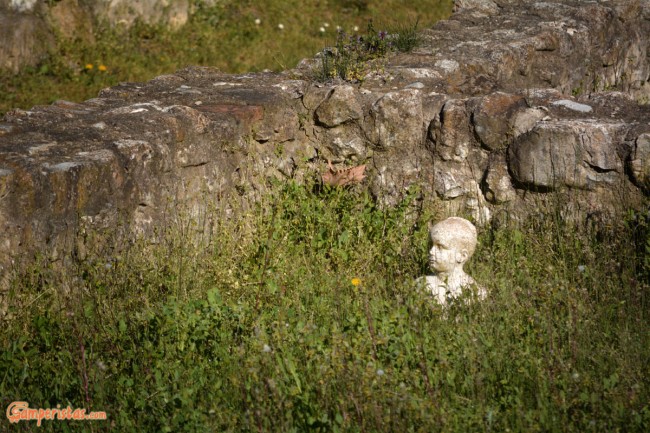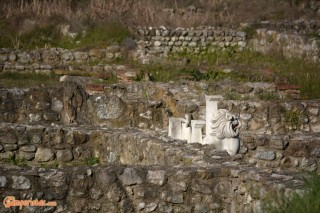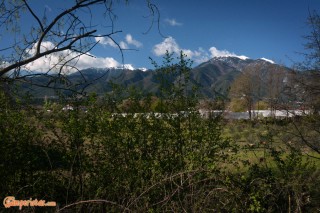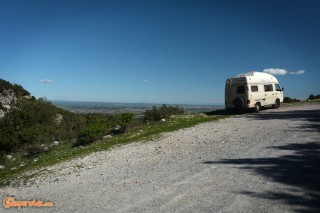 I take a walk around the perimeter to 'steal' at least a couple of shots and then we put ourselves on the road again to go to our next stop, the valley of Tembi, but we see a sign that tickles our curiosity: waterfalls of Mount Olympus? Let's go to check them out! Six kilometers later we park [40.15998,22.44157] and take a path, the one on the right, hoping it is the right one …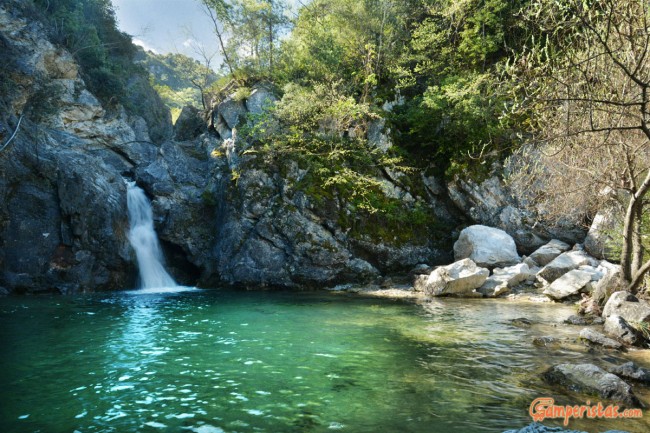 After a few hundred meters we reach the first waterfall, we try to get a bit down the river but the trail ends after about ten minutes. Beautiful, no doubt about it, but nothing special. Returning to the car we met a couple who had just returned from the other path, the one that leads to the shelter and they explaind us that to reach the most beautiful waterfalls you have to take that path and that the ones are about an hour away… we look at the time, it is too late, we have to leave also this for next time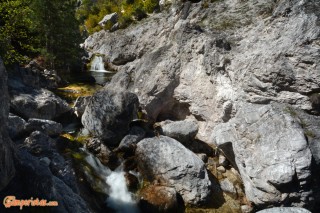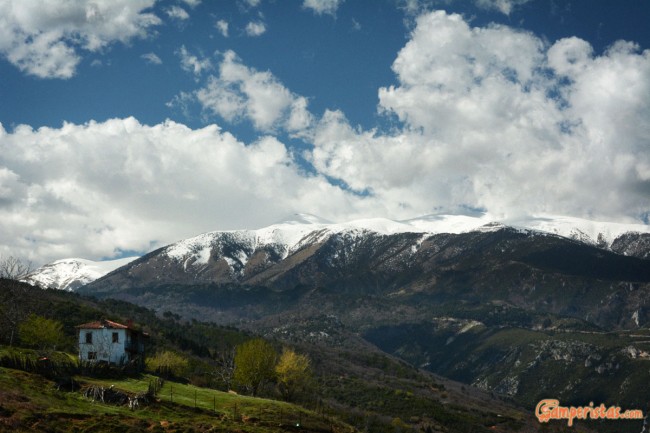 We leave behind us Mount Olympus and we head south, always avoiding toll roads. The landscapes are beautiful, and in particular there is a great view of the castle of Platamonas, which by the way is the way out of the valley of Tembi. But we want to get to the entry side, to go visit a famous monastery … where we will arrive in the next post!

Share this post