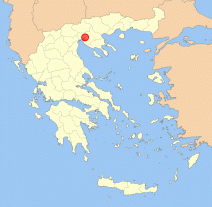 The signs of the past are everywhere in Thessaloniki, churches and buildings from the Byzantine period are mixed with modern buildings, creating an interesting contrast. A walk of a couple of hours around the lower city is enough to discover dozens of churches and archaeological sites.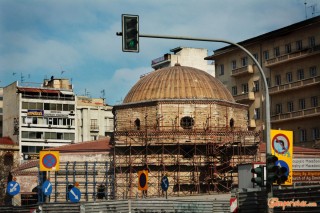 Many of the monuments are closed for the public and in constant restructuring, however, also seen from outside they make their impression. Here on the side Hamza Bey Mosque, also known as Alkazar, on the Via Egnatia.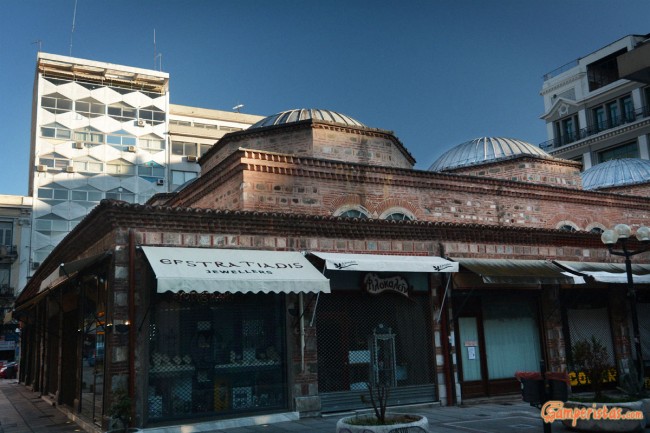 Above the Turkish baths Yahoudi Hammam, below the statue of Eleftherios Venizelos in the ancient market square and the church of Panagia Chalkeon, Our Lady of brass workers.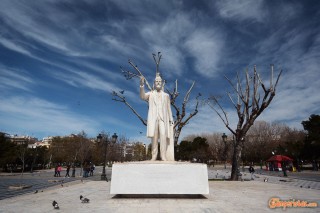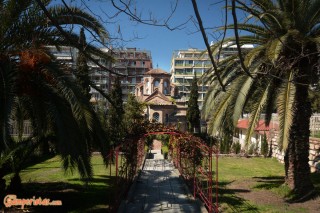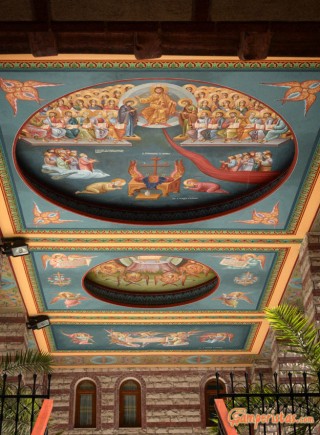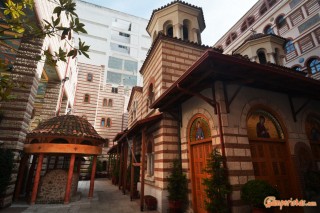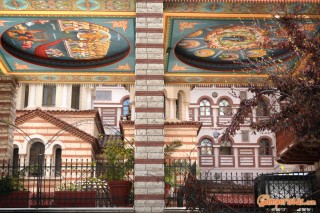 Above the monastery of Agia Theodora, literally wedged between the buildings of Ermou Street.
Below the imposing eighth century's church of Agia Sofia.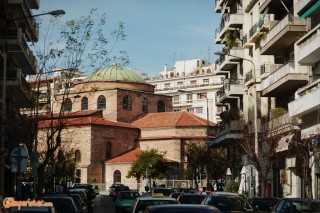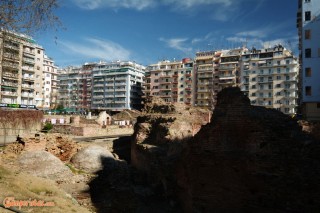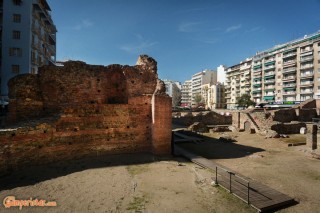 Above the archaeological site of the palace of the Roman Emperor Galerius, in Navarinou square.
Below the Rotunda , which was to serve as a mausoleum for the emperor, but he was never buried there, and the Camara , or the arch of Galerius, with bas-reliefs illustrating moments of his battle against the Persians.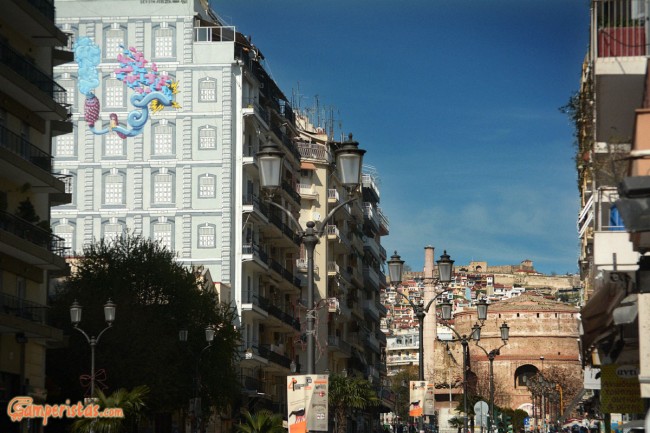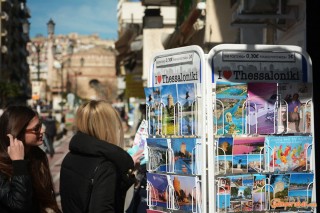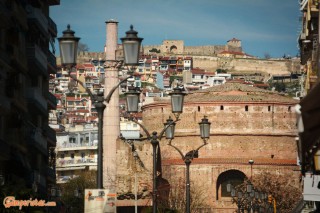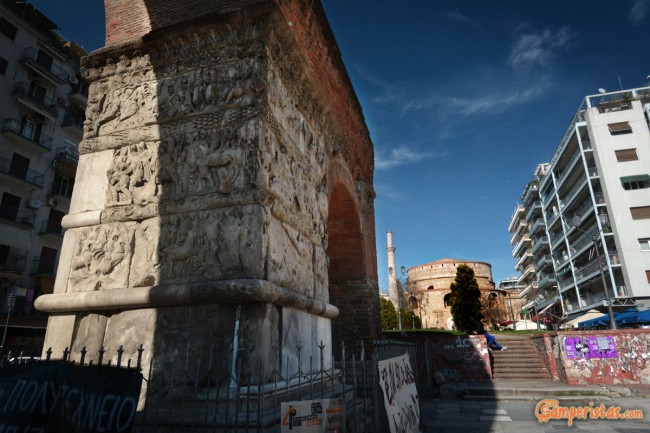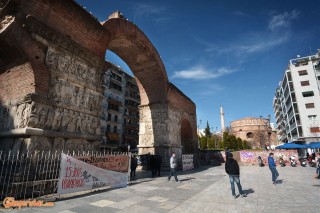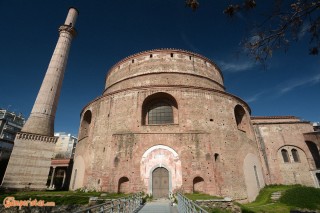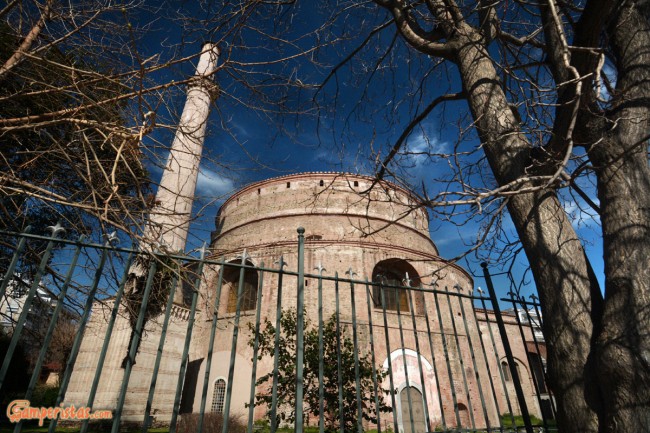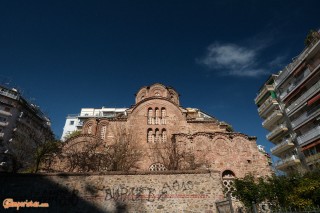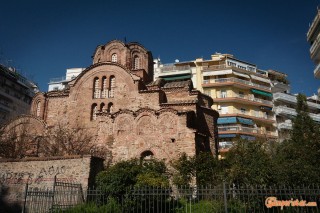 Above the church of Agios Panteleimonas, not far from the Rotunda.
Below, the Church of the 12 Apostles, also known as the Holy Apostles (XIV c.).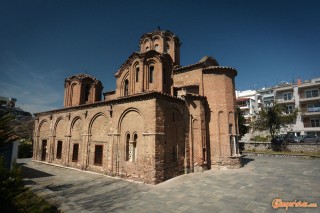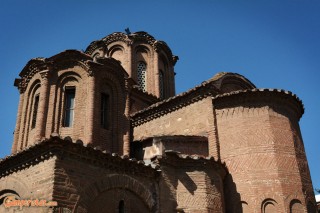 And to end the tour, the beautiful church of Agia Katerini (XIII century).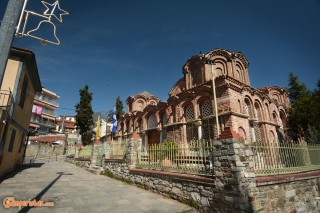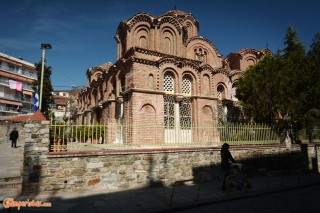 Share this post