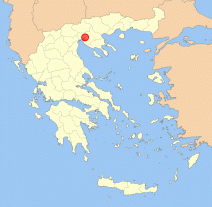 I love Thessaloniki, really, but driving around and parking is a nightmare! The only way to avoid it is to arrive in the evening, after the shops close and park in strategic locations close to the center. Alternatively, you can stop in Kalamaria, on the sea and move around by public transport or use the free RV area, 18km in the direction of Chalkidiki.

Enlarge MapLet's start with three convenient parking spots for visiting the city, but where it is impossible to find a place between 8am and 8pm on weekdays. They are just over a kilometer away from Aristotelous Square and the locations are 'safe'. Thessaloniki, in principle, has no security issues, no comparison with Athens, so to speak. On the occasion of the documentary festival I left my camper parked for ten days in the same place, not far from the first parking listed below, with no problems of any sort.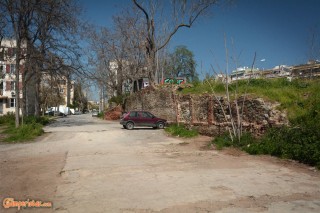 [40.64494,22.93474] It can fit motorhomes of any length, it is flat, 300 meters from a big Careffour supermarket. Located near an intersection of two main streets it is quite noisy during the day. At night the traffic declines very rapidly, but it is still there.
[40.64468,22.93413] A hundred meters from the parking lot above, more exposed and not suitable for vehicles over six meters. It may be a temporary alternative in the case you do not find place in the one above.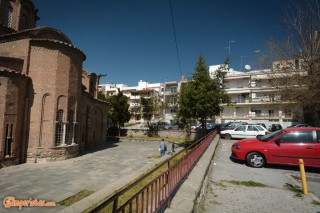 [40.64276,22.93783] The discovery of the year! I found this place on the last day that I was in Thessaloniki, walking around in search of the Twelve Apostles church. It's perfect for small motorhomes, in a quiet square, with a supermarket (Masoutis) close by. From next time it will definitely be my new standard parking spot 😉

Enlarge MapJust outside of Thessaloniki, in Kalamaria, you can park and stay overnight on the sea close to the marina [​​40.58879,22.94370] and use public transport to go to town. Parking is also suitable for long motorhomes. Located 18km from the center instead is the free camper stop Zampetas [40.50261,22.97040]. It is a dealer and repair shop specializing in RVs. It is not very easy to come and go from the city, but it's manna from heaven to be able to load and drain the tanks and in the case longer stays, it also provides power connection, Wi-Fi and a washing machine … all for free! Open from 9am to 9pm, guarded 24h.
Share this post