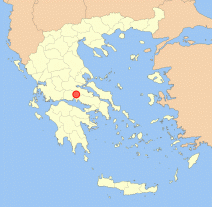 One of the most famous sites of antiquity, which continues to be a magnet for tens of thousands of visitors every year. The amphitheatrical position and the history accompanying it, make it one of the archaeological sites that can not and should not be missed.
The archaeological site of Delphi, is a classic stop for those who travel between Athens and Igoumenitsa. Despite the hordes of tourists who fill the place in high season, it retains its majesty and a particular energy. It is here that Pythia, the oracle at Delphi, with her ambiguous visions, influenced the political life of ancient Greece and here, according to mythology, is the center of the world, the point where two birds (for some eagles for other doves) set free by Zeus, came to settle, indicating the exact position, represented by the big stone in the picture on the left.
The site is open daily from 7.00 to 20.00 and the entrance costs € 6. The way up to the stadium is quite steep, so it's best avoided in the hottest hours, which among other things are also the most crowded.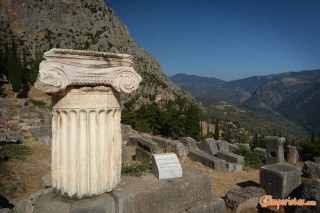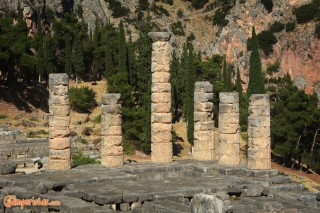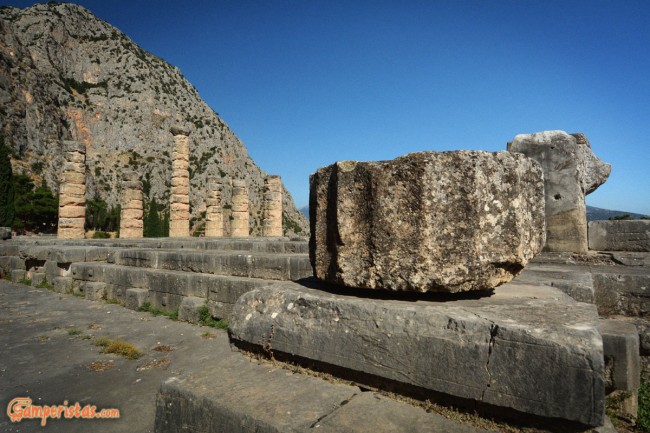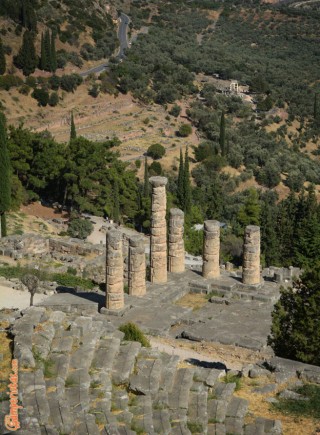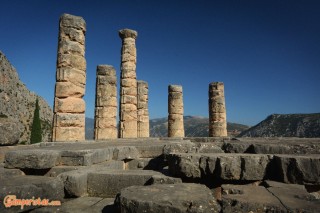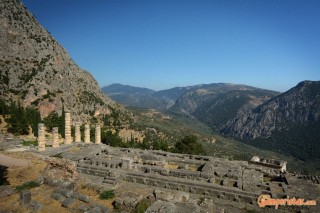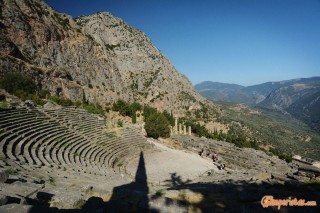 Above the theater and on the right the stadium, where frankly there is not much left to see. I hope not to sound blasphemous, but if you are not a fan of climbing, you can miss this one!
Below: The Temple of Athena, is located a few hundred meters after the entrance of the site, continuing towards Arachova and entrance is free.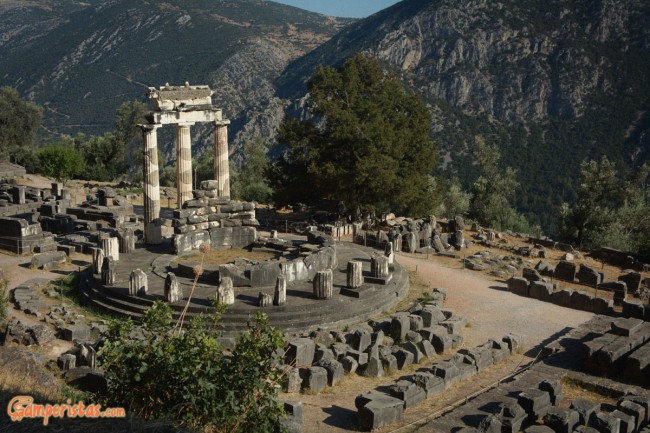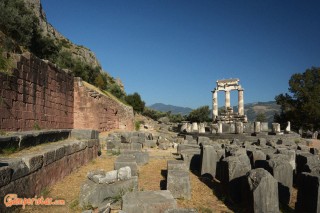 There are several places where you can park, both before and after the entrance of the archaeological site [N 38.481717, E 22.503151]. Even the biggest vehicles should not encounter problems, as long as you avoid the rush hours.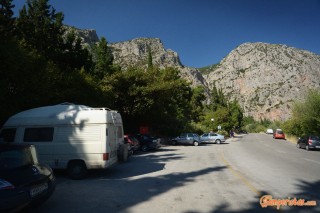 Share this post