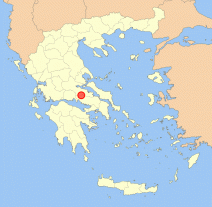 A small, so to speak, jewel of Byzantine architecture and decorative art, considered World Heritage by Unesco, located just a few kilometers from the archaeological site of Delphi, Hosios Loukas is often forgotten by the guidebooks although it is definitely worth a visit.

The Monastery of Hosios Loukas is located about 35km from Delphi and it is open to the public every day from 9.00 to 17.00.
The parking [N 38.395126, E 22.745699] is large enough to accommodate big vehicles and the location, in the middle of green and mountains, makes it a good option for an overnight stay, maybe after visiting Delphi.
The entrance to the monastery is free of charge, the museum has a 3 € ticket per person.
A curiosity: in 1950 the monastery passed under the administration of the ministry of archeology and it was considered a museum in all respects. In 1987, through the intermediation of Melina Mercouri, the then Minister of Culture, the Hosios Loukas returned under the administration of the church and went back to function as such, limiting the 'archaeological' part to the current museum housed in the old refectory.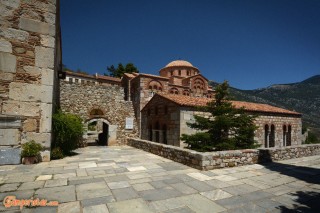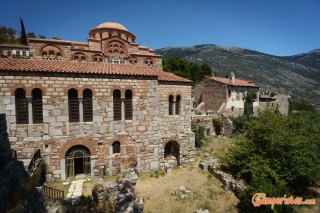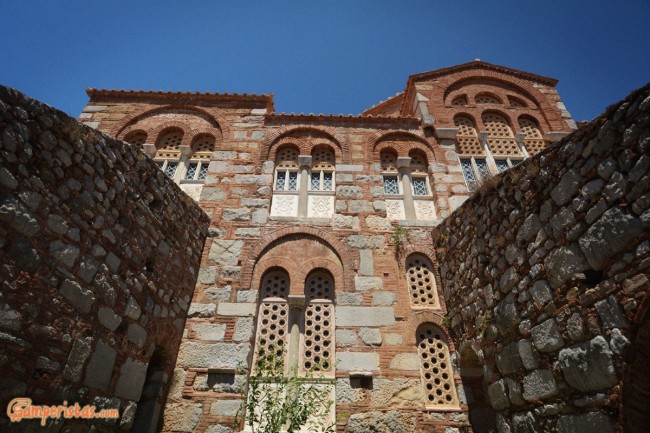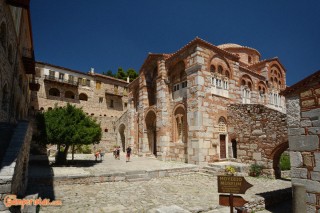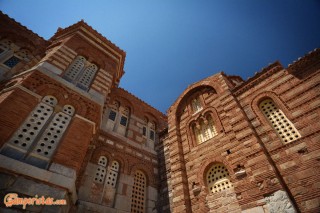 Above: the tomb of St. Loukas, kept in the crypt of the monastery.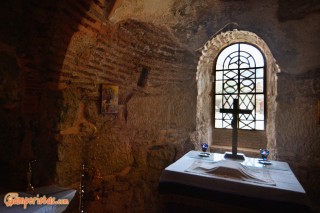 Outside the monastery, a small shop sells local products and offers a large range of honey and 'pasteli' a typical sweet made ​​from sesame seeds and honey, the energy bar of antiquity 😉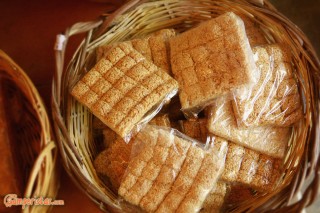 Share this post