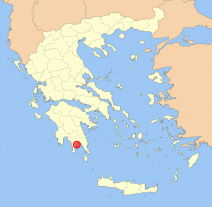 A few kilometers from Gythion, on the enormous Mavrovouni beach, camping Meltemi is a good option for those who need make an 'organized' stop. It offers plenty of shade and the possibility to make a half-day stop at half the price.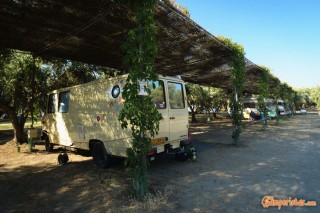 Three kilometers from Gythion, on the road leading to Mani, it is open from April to October offering all the conveniences and given the size, I think it's impossible not to find a place in any season.
The price is about 23 € for a motorhome with two people and poewr supply 800W (not enough for the air conditioner), with a small discount for small vehicles and in low season. Washing machine, dryer and iron for 4 € extra.
An interesting option for those who do not want to stop for the night, but just wants to take advantage of washing machines, water filling and drainage, showers etc.. is the ability to stop only for half a day, from morning to afternoon, paying half price on hospitality and the current in full, for example in the case above it would cost € 14 or € 10 without power … interesting 😉
The website explains everything except the half day policy, you will have to ask it from the front desk upon check-in.
[GPS N 36.729598, E 22.553683]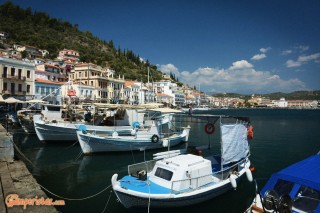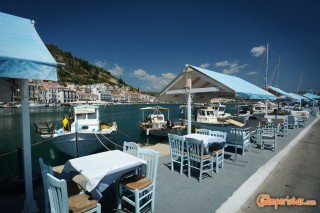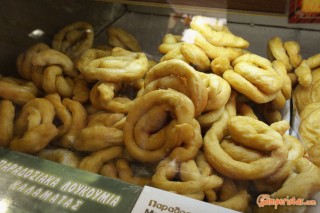 With the opportunity to add a couple of photos of Gythion. A good stop for supplies. If you want you can try Lalanghia, fritters made ​​with yeast dough that you eat accompanying savory cheeses, like the local graviera or even feta. They are found in bakeries and are a specialty of the entire Laconia.
Share this post