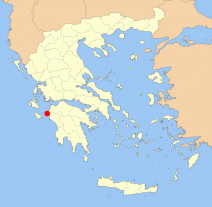 Beautiful beach with possibility to stay overnight and enjoy some spectacular sunsets. Situated halfway between Patras and Olympia is a place to consider for a possible stop.

A Kastro Kilinis we found two very nice beaches, which can be a great base to visit the nearby castle. Both have plenty of room for the night.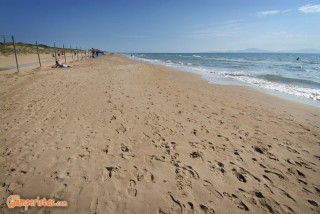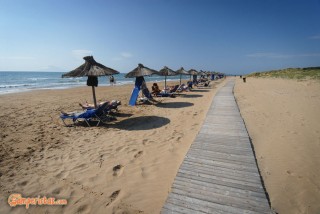 The larger one [N 37.874278, E 21.107535] has a parking lot behind the sand dunes, which makes the free overnight stay more discreet, but the view is not great.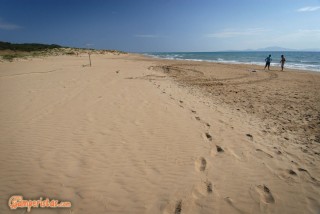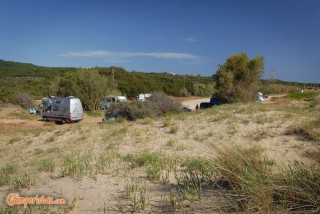 The beach a little more to the north [N 37.889435, E 21.111672] has room for a dozen motorhomes in the front row for the sunset and a large parking lot for more. Not only that, a small bar / tavern open from morning to evening can cover various needs including shower, although only with cold water and bathrooms.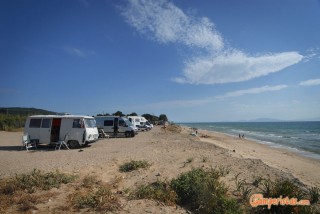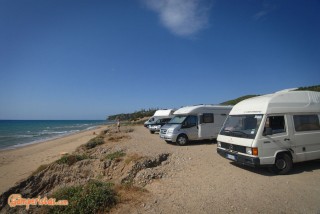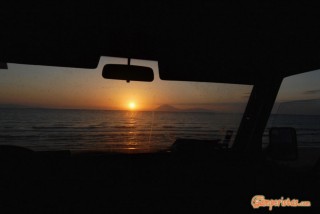 Not far from the beaches down south, you will find the thermal springs of Kilini (Loutra Kilinis) [N 37.858998, E 21.117416]. In a park on the sides of the road, there is an old decadent building and tubs that are available to anyone who wants to take a free thermal 'shower' . Those who prefer to have a little more privacy can avail of the nearby spa.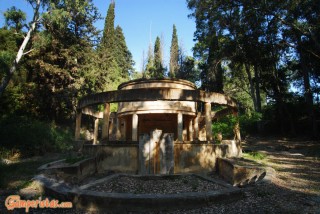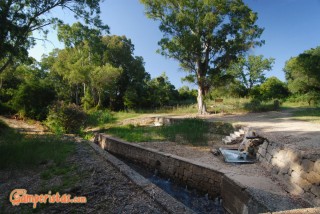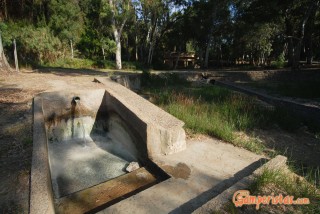 The more adventurous people, following the path after the tanks to the right of the wall, after a hundred yards will discover a small theater abandoned to weeds, a sign of the glory of the old times.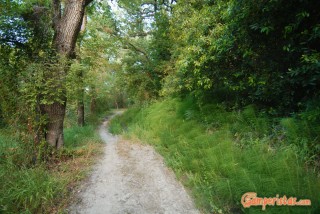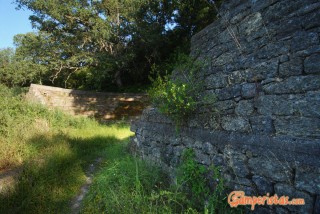 Continuing a bit further south, you will find the village of Arkoudi. A convenient fountain to fill the tanks [N 37.847515, E 21.110845] and for those who feel the lack, clubs and restaurants ready to satisfy your vacation needs 😉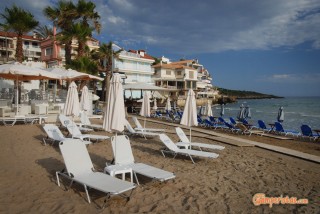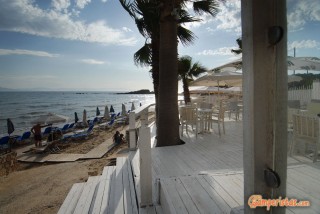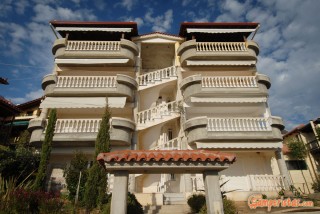 On the left is an example of 'columnial' architecture in Arkoudi. 😀
Share this post