As we were in Dimitsana, we took the chance to visit another monastery, Moni Filosofou, which is actually two: a recent one, built in the mid-seventeenth century and an older one in complete ruin, dated 936. Also in this case, it is not easy to get there. The road is narrow and you have to walk a bit, but for the more adventurous is definitely a destination to consider.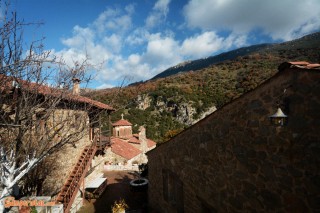 The 'new' monastery can be reached by car [37.55667,22.04579], but I would not recommend to get there from the road that descends directly from Dimitsana. Much better to take the one that comes from the south, which you will find following the road from Dimitsana and passing through Zatouna. After 3km, exactly on a bend, you will meet a crossroad; from there it's another 7km to the car park of the monastery.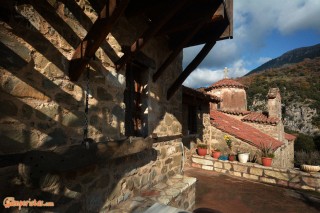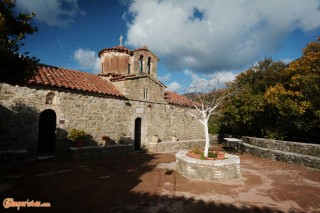 The frescoes inside the church are nothing short of exceptional.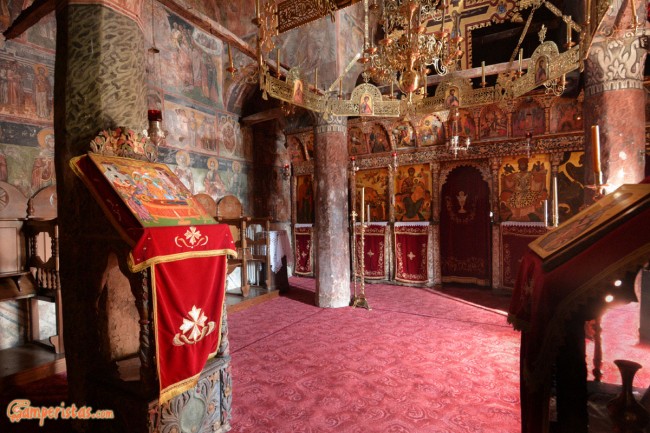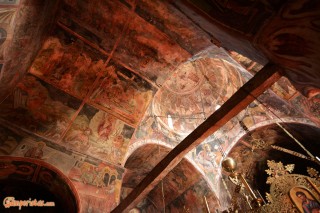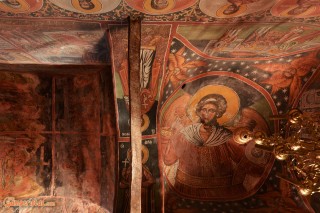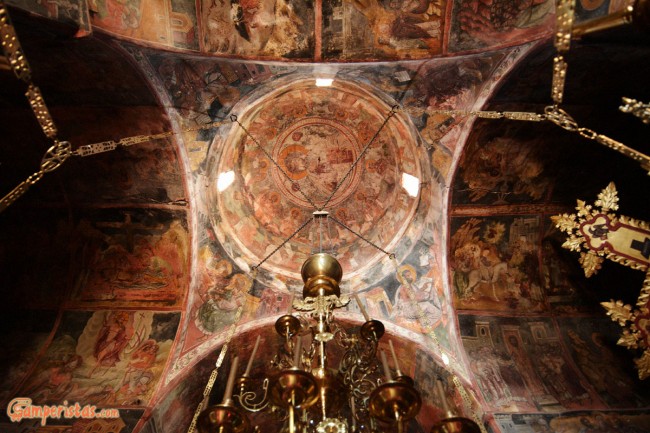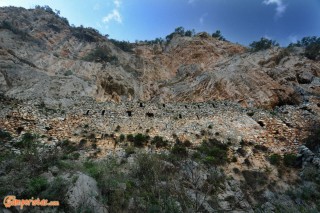 From the new monastery, a path leads in about ten minutes to the ruins of the old one. Perfectly camouflaged into the surrounding rock, in a breathtaking location, exploring it makes you feel a bit Indiana Jones on a treasure hunt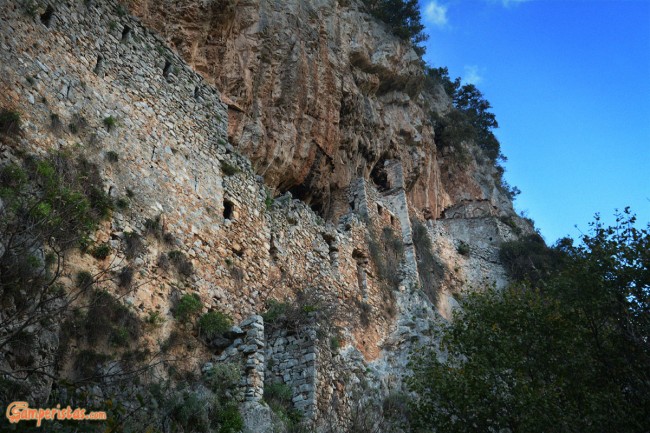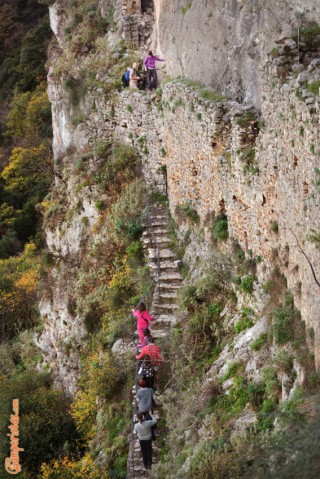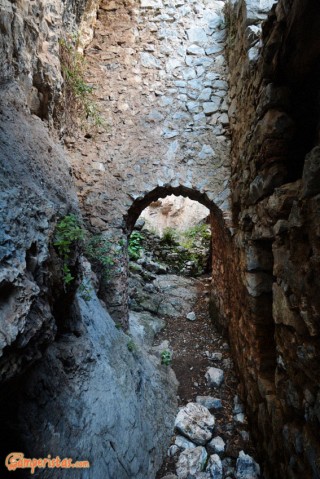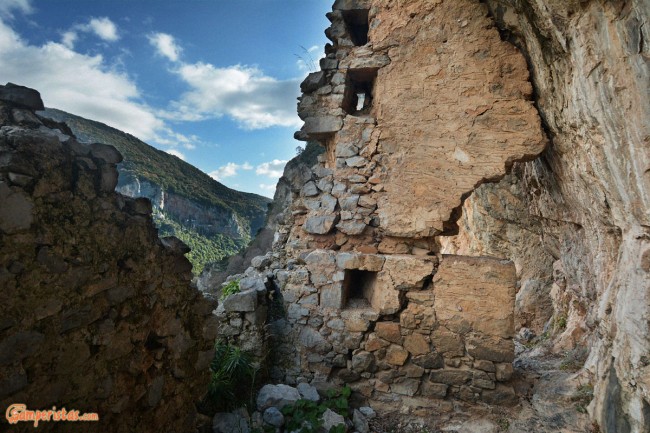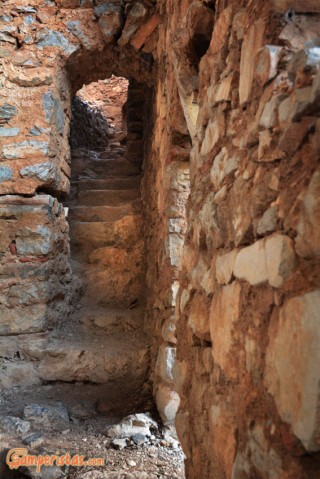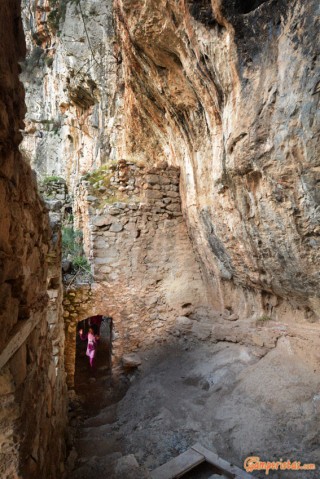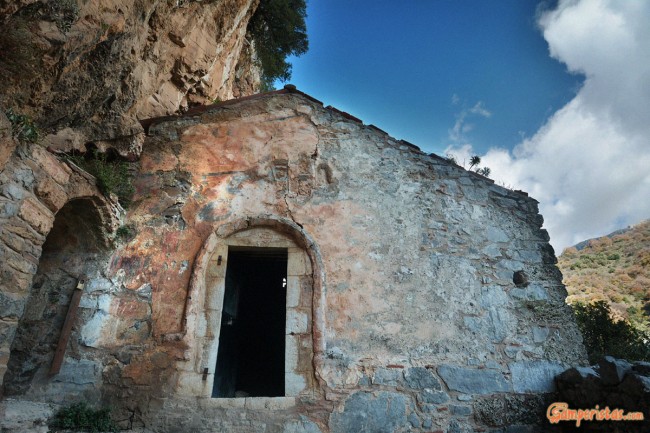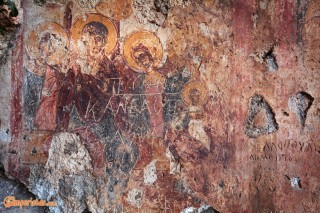 Unfortunately the church is in ruin; there are only a few frescoes left on the outside wall.
Share this post