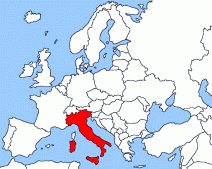 It seems you have stepped into the time machine. Dozens of people of all ages, are scattered along the river searching for gold. Passing by you can hear different languages spoken​​, some of them unrecognizable. We are in the Piedmont region, on river Elvo, in August 2013, where we will realize that the gold rush has never ended…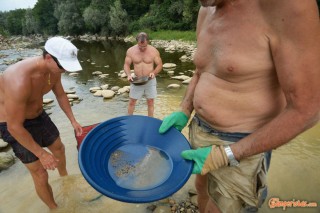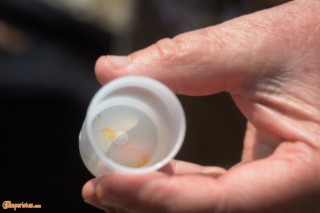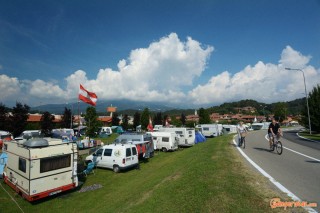 We continue our summer tour moving to Piedmont, in the area of Bessa, famous in antiquity for being one of the largest gold mines. Here 's home to the Eco-museum of gold and this year Mongrando is hosting the world championship of gold panners! So it was the competitors of the tournament, taking advantage of the occasion, that we found along the nearby river Elvo, to train and hoping to find some specks to keep as souvenirs. Yes, because it is not that find gold nuggets like in the movies, at most we are talking about tiny fractions of a gram, but since it is not a profession but a pastime, the amount does not really matter.
Another interesting fact is that because of the peculiarity of this hobby, that requires you to stay in remote places and in the midst of nature, most of gold panners are motorhomers.
On the side the camper stop of Mongrando during the championship.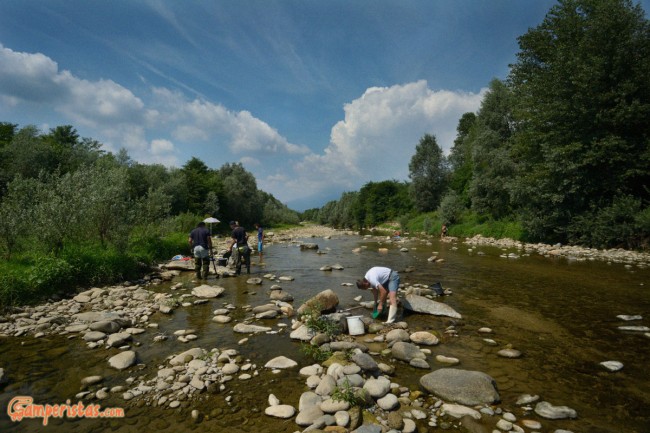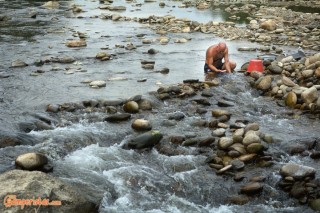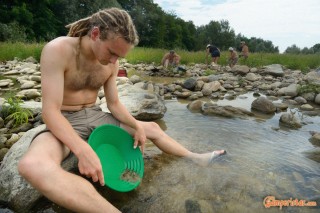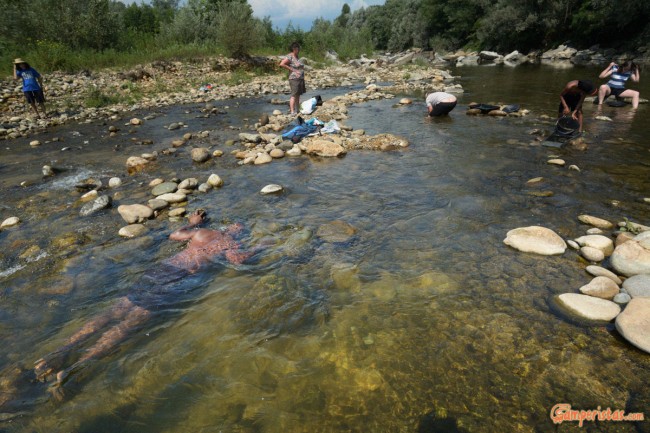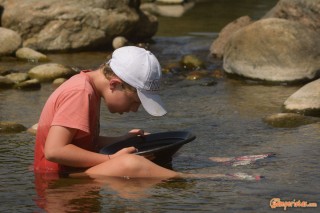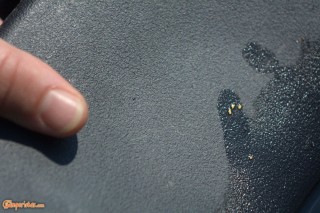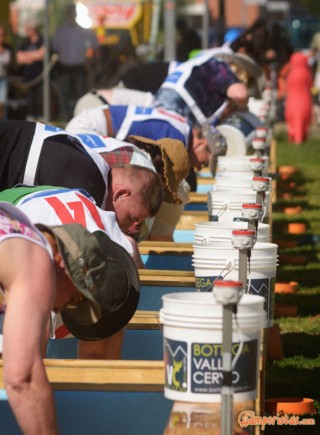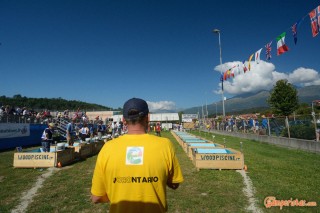 The championship was interesting to follow and the atmosphere was that of a great party amongst friends, even if it was not at all without competition. One thing is for sure: Mongrando must have reached its historical peak of internationalism during the tournament days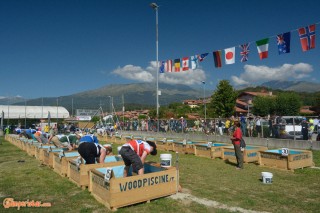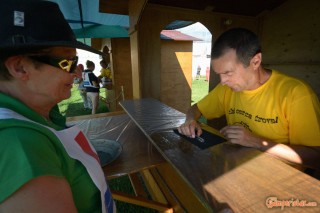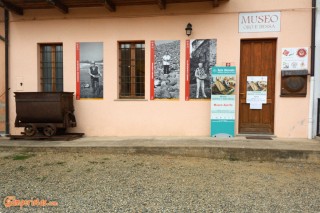 Worth a visit is the Gold prospecting and Bessa Museum, in Vermogno of Zubiena [45.48276 , 8.02394]. The museum is accessible only on foot, and for those who want to visit it is advisable to call first to make sure about the opening hours.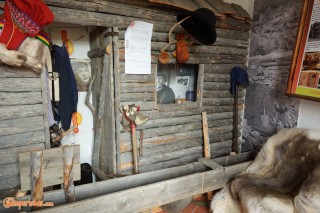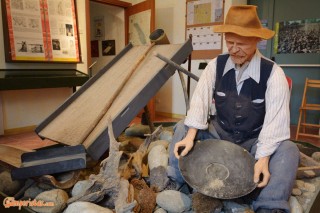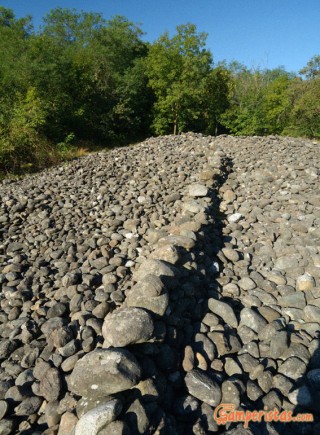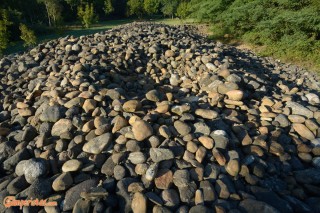 Always open is instead the near park of the Bessa [45.48482,8.02827], where you can wander through the lunar landscape, which is what remains of the largest gold mine of antiquity.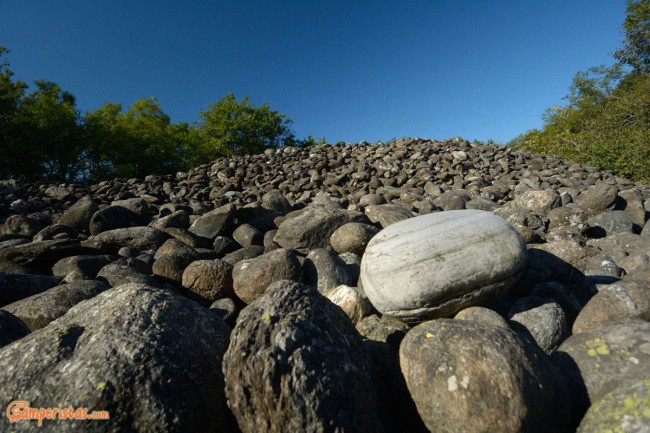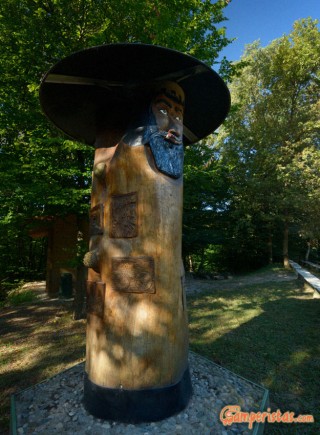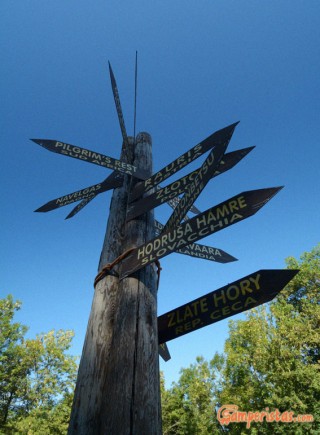 To conclude, here are two images of the convenient camper stop of Mongrando [45.52557,8.00589], free services, free overnight stay or by paying € 4 you can have lighting and power supply. Ask at the bar in front of the camper stop.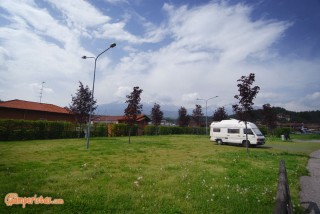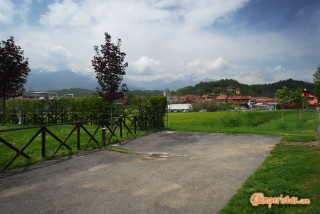 Another great camper stop in the area is that of Donato [45.52766,7.90918], dedicated to the great Italian songwriter Fabrizio De Andrè. Free services, free of charge during the day, a fee for the night, € 3 to pay at the newsstand in the village. Very quiet.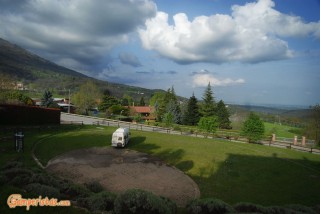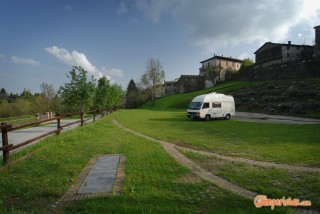 Share this post