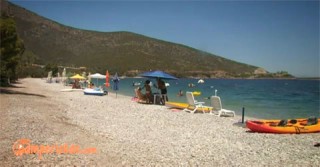 Bella posizione sul mare, con una bella spiaggia, praticamente privata. Campeggio alla greca, moltissime le tende/caravan fisse tutto l'anno, la maggior parte con varie costruzioni per allargare cucine e altri spazi.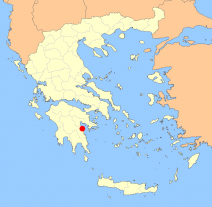 Beautiful waterfront location with a beautiful, almost private beach. Greek style camping, with many tents / caravans stationary throughout the year, most with different constructions to enlarge kitchen and other spaces. However, it is quiet, very clean, all the services, with plenty of shade, prices are negotiable and the owner very friendly! For shopping, in addition to the mini market, there is a car passing by daily selling fresh fruit and vegetables.
Negative: except for a basketball court, there are no other facilities for sports and kids.