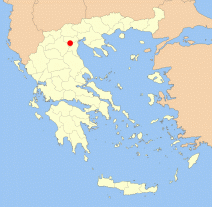 Two archaeological sites in the surrounding area of Thessaloniki, one of which, the royal tombs of Vergina, is not to be missed even for the less interested in archeology. It is, according to many, including myself, one of the most beautiful and best presented sites in all of Greece. About fifty kilometers to the north are the remnants of the city of Pella, less impressive and only recommended for the true lovers of old stones 😉

Vergina
---
(ancient name Aigaìs, pronounced Eghès) [40.488803,22.320567]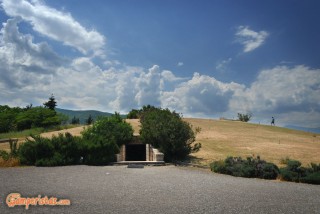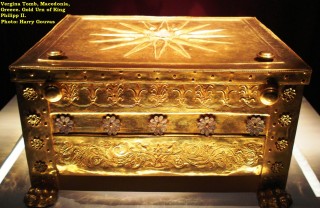 The main archaeological site is the tomb of Philip II, father of Alexander the Great. Entry costs € 8 (reduced € 4) and the site is open until 15.00 (winter), in summer it stays open until later, but the timetable has not been established yet.
Inside the tomb is forbidden to take photographs, so I played nice and I didn't take advantage of the various opportunities I had to 'steal' a couple of shots. All in all it is also a shame to spoil the surprise!
Here alongside a photo taken from wikipedia Harry Gouvas, representing one of the most important finds shown, the famous King's urn depicting the Star of Vergina, symbol of the kingdom of Macedonia.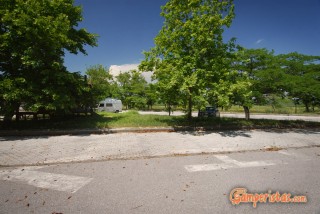 I have found it convenient to park in the free parking [40.485604,22.322006] near the site, but I'm afraid that in high season it is not free. In Verghina there is also a camper stop that offers water supply and electricity connection for motorhomes.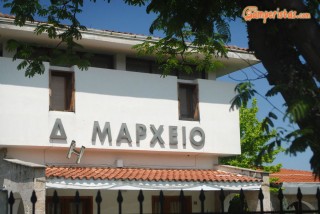 A little nastiness… the facade of the town hall of Vergina …
Pella
---
[40.753759,22.518816]
There is not much left of the capital of the ancient Macedonians. A couple of beautiful mosaics and a few columns… We regret not having had the time to visit the museum, which was recently built and it would probably be more interesting than the archaeological site. However, for archeo-fans, tickets for the site and museum costs € 6 (€ 3 reduced) and hours are from 8 to 15 in winter and up to later in the summer, but as for Vergina, they have not yet determined the final schedule .
Share this post