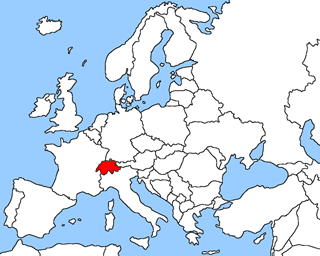 We leave the Lake of Como heading for Berlin, where we plan to arrive the first week of January; on our way up north we are going to visit some friends in Lugano and Bregenz. Afterwards we continue our drive defying the weather, knowing that most likely it won't be favorable. What is life without a little adventure? ;)
We arrive in Lugano late in the evening and we find easily to park in a small parking lot near the city center [46.00635,8.96809]. There is a fee and as well the parking is allowed for a maximum of 2 hours but luckily only on weekdays.
We had dinner with our dear friend Rosalma and in the morning we went for our first walk along the lake and the city.
A good alternative is to park next to the sports grounds [46.00586,8.96342] where the fee is 1FR / hour from 7.00 to 19.00 (daily).
The city's location is beautiful; the weather is almost spring-like although we are in late December and the quays are almost crowded with people. it seems we are not the only ones enjoying the sun and the landscape.
Lugano is proved to be a very pleasant town, serene and lively. You can walk the entire town in a few hours and if you are a good walker you can include the ascent to Mount Brè, for some spectacular views of the lake.
We spend another pleasant evening with Rosalma and in the morning we are on the road again. We were going towards Bregenz but before we get there we decide to visit Lucerne wanting to see something new.
We confirm that although there is no snow, the Gotthard and San Bernardino passes which are free of charge, are closed for the winter. We have no other alternative to pass the Alps than to buy the Swiss motorway vignette (35 €). After years of resistance and slow traveling we find ourselves to drive on highways again!
Lucerne is indisputably beautiful, but a bit too touristy for our tastes. There is the possibility to stop in a parking lot on the lake [47.04741,8.96342], paying 'only' 15 € for one day (20 € / 2 days – € 25/3 days) without services. We preferred to save time so we left  and we stopped at a motorway service area for the night. That's the problem when you travel on highways. After just one day, we changed our way of traveling. Suddenly we are in a hurry !! ;)
We arrived at the service area of Zug [47.27151,8.43936] on the A4, where we slept peacefully and woke up frozen … We turned on the heater (for the first time after years!), a clear sign that we crossed the winter border…
We have no choice but to venture into the fog! I must admit that, in this case, driving on the highway is proved to be much less stressful than I expected. We go up to our beloved Konstanz, where we stop at the 'usual place' [47.668788, 9.188614]. It's a very beautiful residential neighborhood where you can park for free and close to the lake.
We enjoy the winter for a couple of days in Konstanz and then we finally arrive in Bregenz where we celebrate the New Year Eve with our friends. Two days later we get on the road again, this time directly to Berlin, where we have arranged to meet our son (a freshman student!), which will arrive by plane, to spend a week together.
Due to bad weather we opt for the highway in Germany too. After a full day of driving we stop in a parking in Bayreuth [49.94468,11.59334] where when we wake …
And here the real adventure begins …
Share this post