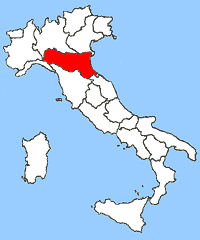 After touring the town of Rimini, we couldn't miss the opportunity to explore the seaside. Besides it is considered the most famous beach in Italy! We should admit that this 'out-of-the-question' coastal zone during the summer months, off-season it has a strange appeal. It is no exaggeration to say that, from visual point of view, it is a real gold mine! Decadence and melancholy are perhaps the main themes but there's more …
The beach is spectacular either in the morning or in the afternoon… Just take a stroll and you will find plenty of images… Of course I realize that for who is not interested in photography, probably it is not so exciting😉
On the other hand, there's the ugly part of the protection sheets that reminds us the Brazilian favelas. These 'temporary' constructions will remain for 7 months creating a decadent atmosphere very far from the image portrayed in the media about Rimini.
There are some brave people…
… and of course there is the 'out-of-season' peace.
The usual tourist attractions…
… and the spectacular beach in the dusk.
Althouth it is a bit out of place, I add a photo of the convenient parking [44.06641,12.58124], located just a few steps from the sea and ten minutes from the center of Rimini. During the summer, it is more expensive than the nearby camper area if you want to stop for 24 hours, but it is free off season, from September 30 till March 24.
Share this post