This is was the real surprise of this trip: in a small village a few kilometers from Tripoli, we found a museum that I can easily define one of the best small museums I've ever seen! The exhibits are the 'usual' archaeological finds of the area, but the lighting and layout of the museum are perfect … If you happen to pass by there, it's well worth a visit. Not be missed!
T
he

title

(and the photo that accompanies it!) may be

misleading

so let's clarify that the museum of Tegea is an archaelogical one,

dedicated

to the past

not

to

the space

much less to

the extraterrestrials.

Η

owever, as

soon as you cross

the threshold you enter in an ultra-modern, almost futuristic, interior in total contrast to the exterior, a traditional stone building of the early 20th century. We are welcomed by a very polite employee who explained us the history of the museum.
The Archaeological Museum of Tegea [37.45391,22.42053] is one of the first provincial museums of Greece (built between 1907- 1908). After a recent renovation it was re-opened in the end of 2014. It is open from Tuesday to Sunday, from 8.30 to 15.00. The entrance is for the moment free! The only thing it lacks is an adequate parking, but you can find plenty space in the streets of the village.
And here is my favorite piece, the Gorgoneion!!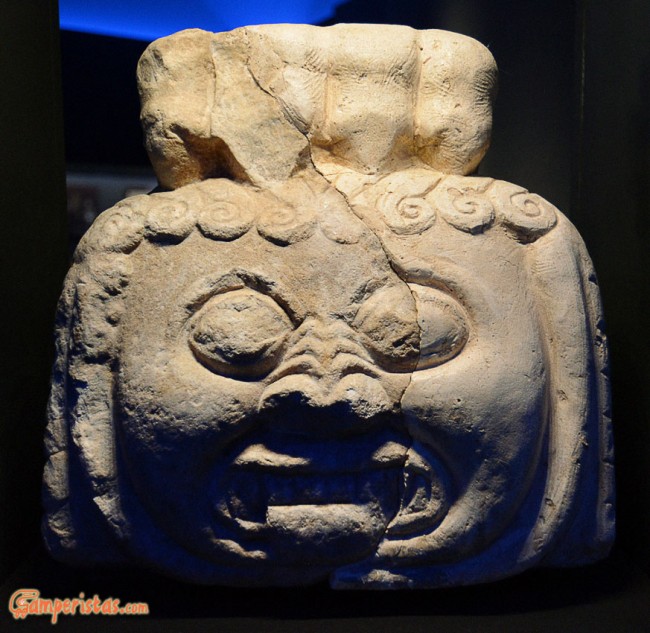 A short walk from the museum you can visit the archaeological site [37.45595, 22.42033] of the Temple of Athena Alea, built by renowned architect Scopas. The site is open the same hours as the museum and the entry is free too.
Although the weather was rather bad, we went to see also the site of the ancient theater at Episkopi [37.46412, 22.43008] and the quite particular church of Assumption (Kimissis Theotokou), with stained-glass dome. The truth is that there is not much to see. The archaeological site is closed; a shed that protects the beautiful frescoes is falling apart and the ancient theater is practically the foundation of the church, which by the way was also closed! The park is nice however; there are remains of Byzantine walls and a monument dedicated to the Olympic flame. Given the time, we took the opportunity to park under the trees for an 'al fresco' dining, comfortable and undisturbed…
Share this post