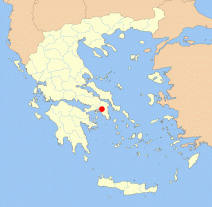 Searching for the best 'tiropites' (cheese pies) in Athens, all roads lead to downtown! Although it is rather unlikely that you will be disappointed if you choose any central bakery or snack cafe (there are everywhere, even in the most tourist areas), certain places have earned a reputation among Athenians and there is a good reason for that. I selected three of them plus four snack cafes where you can try lοukοumàdes, the Greek doughnut.
In the previous post I described some of the typical snacks/light lunches in Greece. The following is a short list of some of Athens' most known spots where one can taste them in their most authentic form, off the usual tourist traps.
Tiropites
---
(A) – Ariston, 10 Voulis str., close to Syntagma square. Listed often in the tourist guidebooks, it fully deserves the reputation it has acquired. Its Kourou 'tiropita' is outstanding and it costs 1.20 €. Besides the famous Kourou, Ariston offers a wide range of other 'pites'.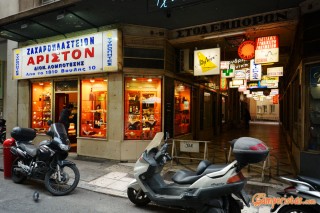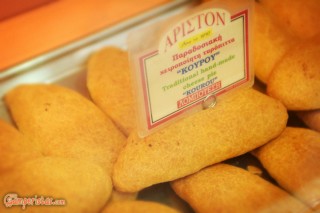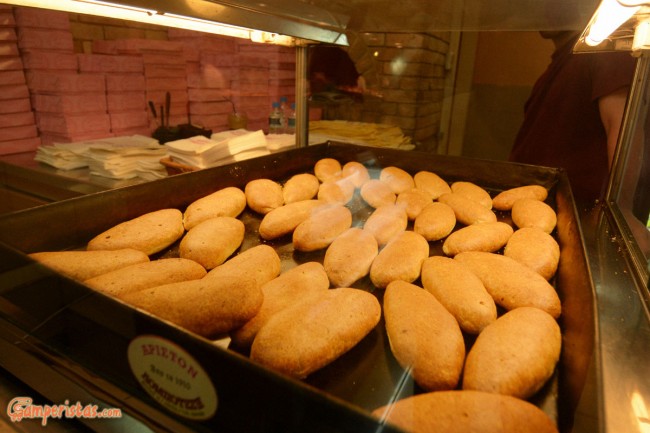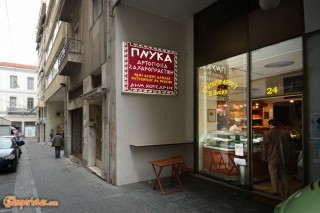 (B) – Pnyka, 24 Petraki str. (it's a very narrow street hidden between Mitropoleos str. and Ermou str., close to the Cathedral of Athens). The Kourou here costs € 1.40 and the filling is creamy, with the addition of bechamel sauce. Their bread is great too.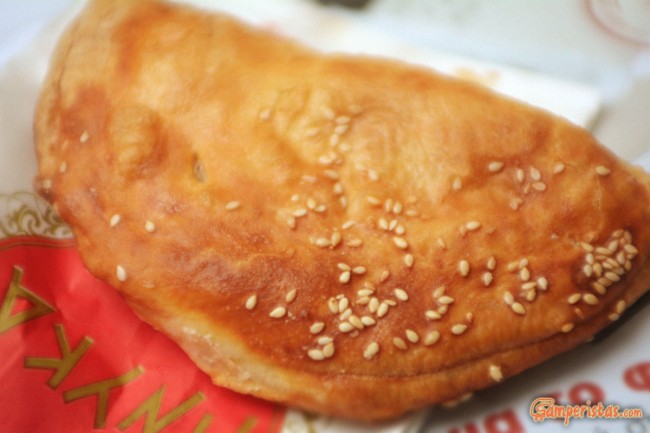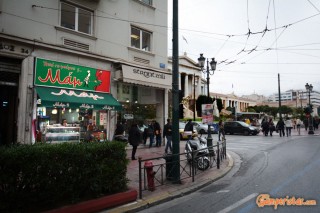 (C) – Mam, 34 Panepistimiou str., near the National Library, between Omonia sq. and Syntagma sq. The Kourou costs 1,00 €; they also make a very rich and tasty Kasseropita (photo below) which costs € 1.60.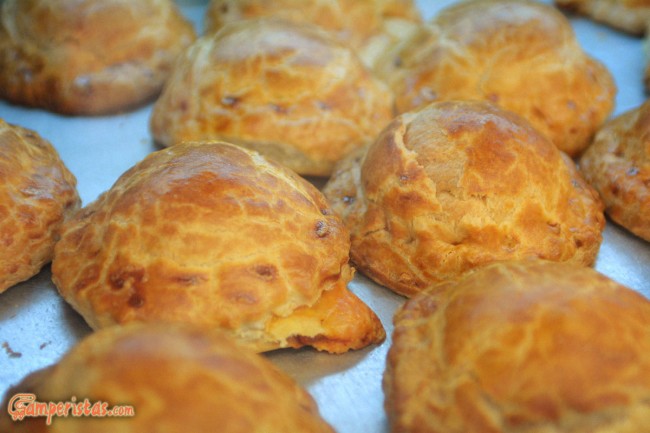 Loukoumades
---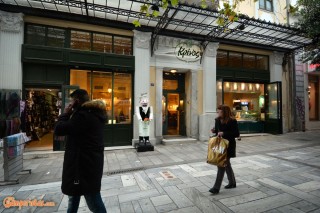 (D) – Krinos, 87 Eolou str. (close to Omonia Square and the Covered Market). It is housed in a well-preserved historical building retaining some of the glamour of its past. An authentic place to try loukoumades sitting comfortably; the prices start from € 3.00 per portion and go up depending on the seasoning. Krinos has a good reputation for its bougatsa too.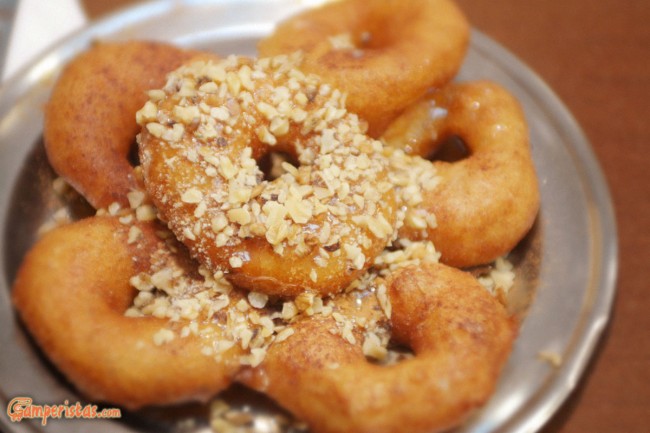 If you are close to Omonia square, next to Mam 'tiropitadiko' (cheese-pie-snack-shop), you'll find two "Loukoumatzidika" (loukoumades-snack-shop), one modern and the other one traditional: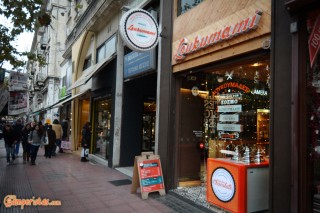 (E) – Lukumami, 44 Panepistimiou str., recently opened and modern; it offers the traditional portion for €3.20 and the chocolate-version for €3.40. They also make French beignets and Spanish churros…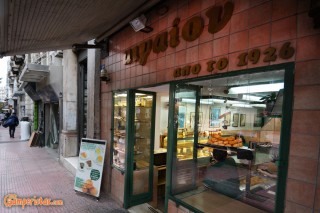 (F) – Aigaion, a few meters ahead at 46 Panepistimiou str; one of the most known places for loukoumades and a point of reference for the Athenians gourmands. The portion here costs €3.40.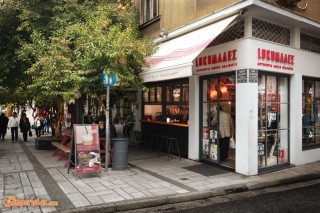 (G) – Lukumades in the corner of Eolou str. and Agia Irinis str., just off Monastiraki square. Recently opened too, it has already made a good name especially among young people. In addition to loukoumades they offer various types of coffee at reasonable price.
Share this post