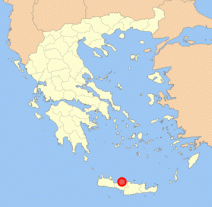 Next day we headed to Rethymno driving through the hills. To be honest, we were trying to avoid as much as possible the north coast which is heavily affected, to put it politely, by tourism development. We made a quick stop at the campsite 'Elizabeth' to take a look at the ground and then we drove to the city where we found a great, super convenient parking spot by the sea and very close to downtown.
It is becoming something of a habit for us to check out the campsites although we rarely visit them as clients. Who knows, maybe it will turn out to be useful to someone. This time was the turn of the campiste Elisabeth [35.36805,24.51471]. It is located 4 kms from Rethymnon, in front of the huge 7 km-long, sandy beach which begins just east of the town.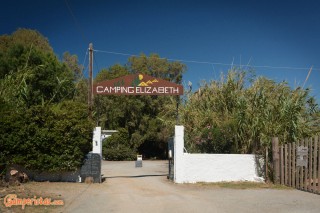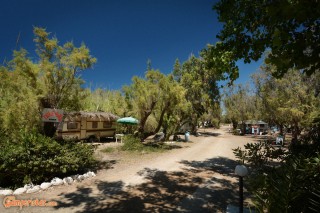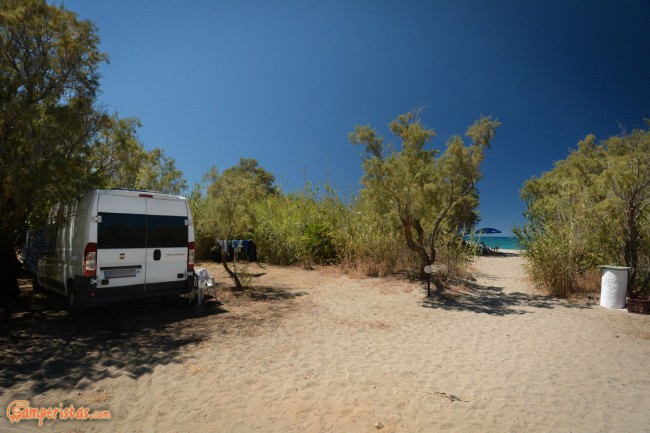 Prices are slightly above the average in high season, but it is really well-kept and the environment is friendly. The restaurant has a good reputation too. The campsite is open all year round with offers for long-term stays off season. Given its proximity to Rethymnon it could be a convenient place for the winter.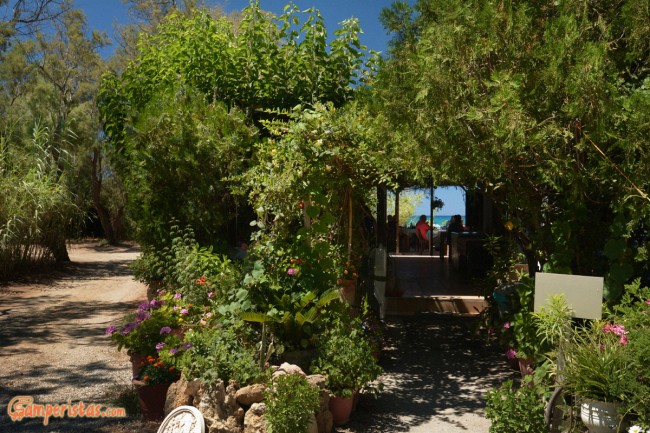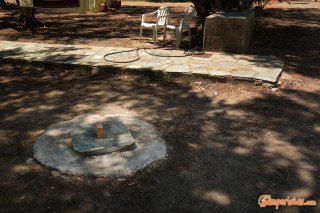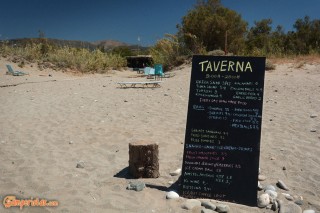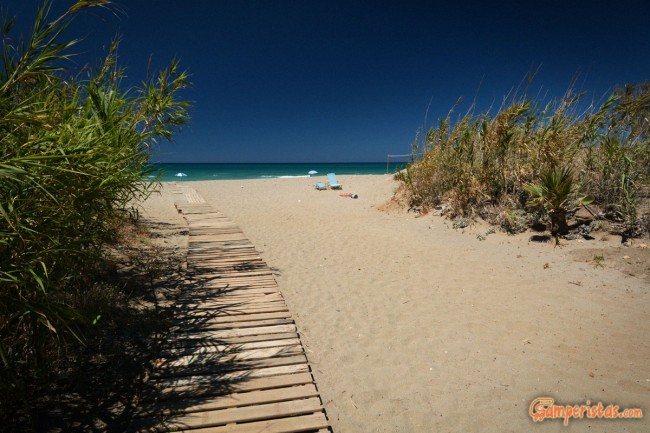 As we were nearing the town, we suddenly realized that we were no long accustomed to driving during rush hour with cars everywhere, stop and go, traffic lights etc. There are two large free car parks in the vicinity of Old Town, one next to the stadium [35.36800,24.46890] and onether next to the Fortezza [35.37088,24.46908] but they are usually full before mid morning till mid afternoon. We preferred to park few hunder meters before the bus station in a 'hidden' corner right next to the sea [35.36655,24.46700]; it is much less stressful than the aforementioned central car parks but it is suitable only for small or medium-size camper vans. We went first for shopping (right on the corner at the intersection with the avenue Gavriil there is a grocery store selling organic fruits and vegetables at extraordinary prices) and then we walked along the seafront to the Old Town.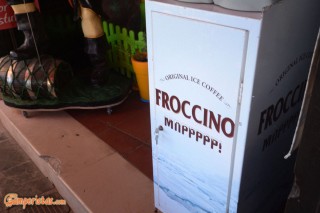 We spent a couple of hours wandering around the center; it's always fun to get lost through the maze of Old Town's narrow twisting streets with plans to eventually end up at the Venetian harbor – a real gem! Although Rethymnon is quite touristy during the summer months, it has a particular charm which makes it very enjoyable. It's definitely worth a stop.
Share this post