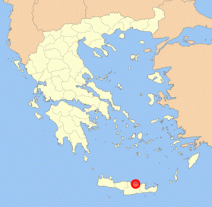 After nearly a week of pure bliss and serenity by the sea it's time to experience the "all inclusive" face of Crete. To say that the stretch of road between Ag. Nikolaos and Heraklio is busy would be a major understatement. It's an endless row of big hotels congested by minibuses, coaches etc. Yet there is room for surprises in this hell: the must-see Cretaquarium and the camping 'Crete' (with a special offer for friends of camperistas.com)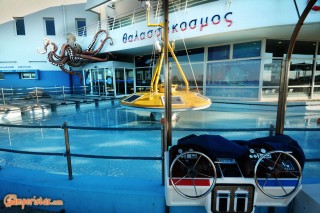 The Cretaquarium [35.33263,25.28332] is located in Gournes, 16 km from Heraklion, in an area that used to be the US military base in Crete from 1953 since 1994. Today, this large expanse of concrete slabs and fields (738.000 m2 ) next to the sea has a kind of weird though interesting atmosphere (I personally liked it) mostly because abandoned, looted buildings alternate with other still in use. Apart of the Cretaquarium it hosts the camping 'Creta', an exhibition center, the city hall, artistic schools and occasionally sheep and goats from the nearby village. It has ample space for parking and it could be the perfect spot for a couple of overnight stays BUT its vicinity with the camping site make this quite prohibitive.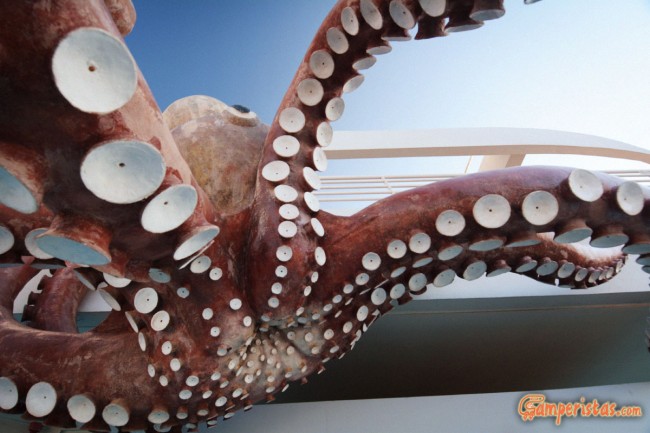 The aquarium is open from 9.30 to 21.00 during the summer and from 9.30 to 17.30 in winter. The entry costs € 9; those under 18 and over 65 pay € 6 and the children under 5 get in free. The rental of an audioguide costs 3 €.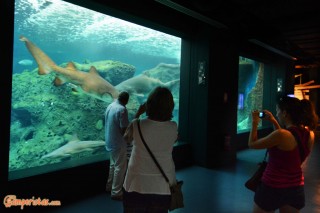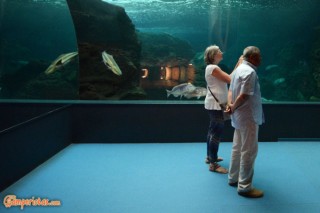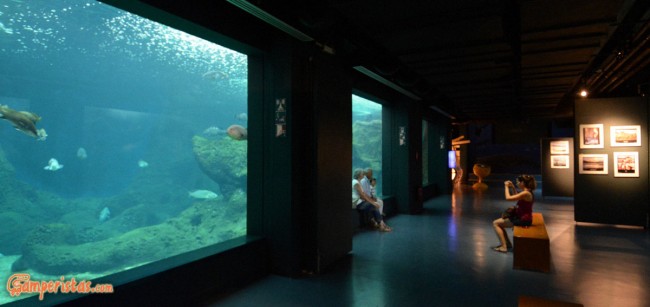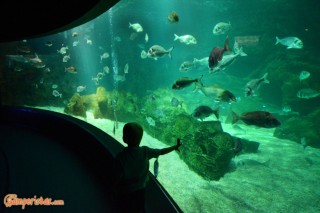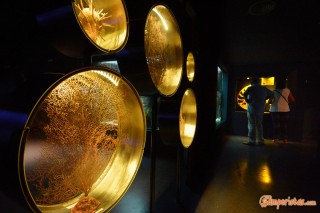 The Cretaquarium is part of a scientific/research project which guarantees that the visit can be both educational and recreational. Apart from seeing the sea creatures (sharks, jellyfishes and clown fishes are among the 'stars') swimming in the tanks, you can hear 'sea music' (whale songs, the underwater sound of rain, thunders, sonars, explosions etc) and you can watch short videos with interesting sea life details like the mysterious shark mating (the male bites the female!).
The Cretaquarium was opened in 2005 and it is considered one of the largest in Europe. You can easily spend a couple of hours or more inside; the kids will love it for sure.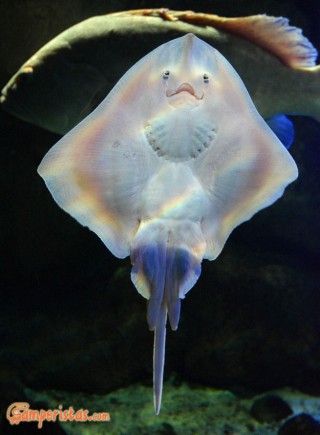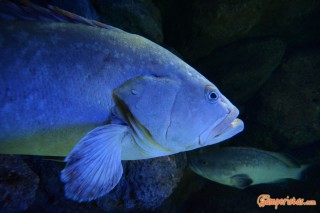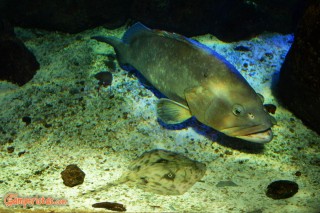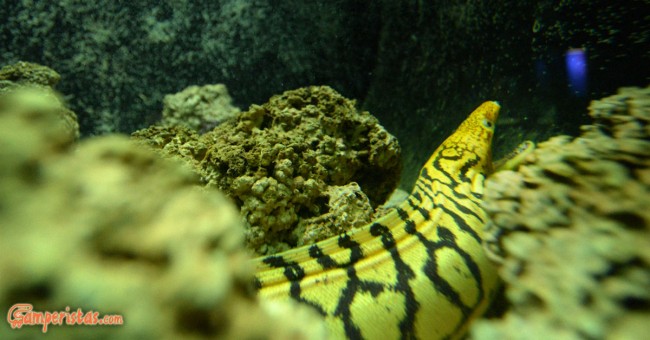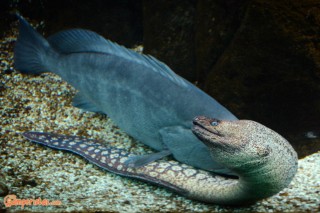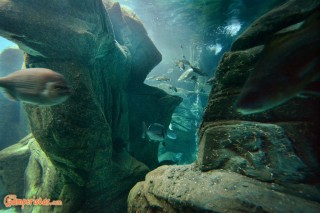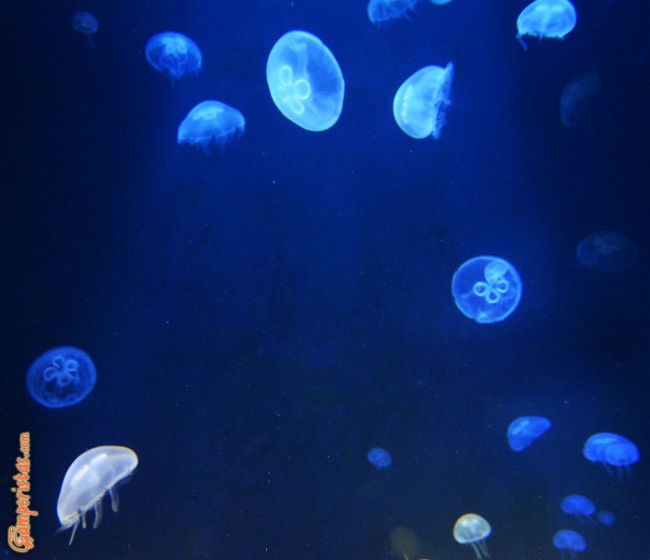 The distance from the Cretaquarium to the camping 'Creta' [35.33360,25.29196] is few hundred meters. The young and friendly Valia who runs the camping along with her husband inform us that they stay open during the winter as they live there all year round. They have an average of 5/6 campers every winter who stay at least one month. The camping opened doors 25 years ago but it underwent an extensive renovation two years ago. The prices are in line with the other campsites of the island. Non-residents can use the facilities of the site for camper service paying 10 €. The prices during the winter are negotiable depending on the length of the stay.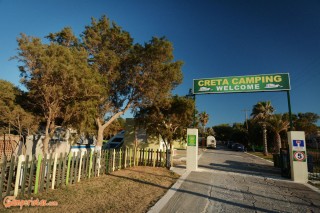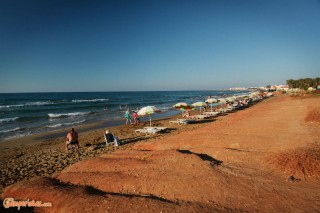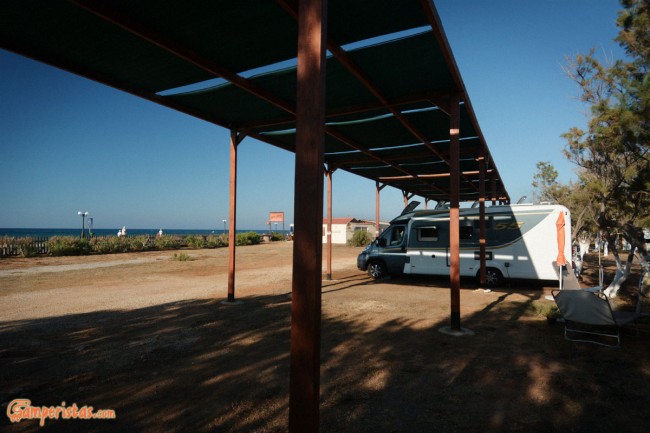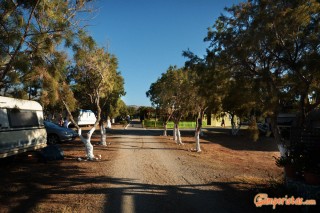 Valia offers a 20% of discount on list prices even in high season to the friends of camperistas.com! Anyone interested can either print out or show on his tablet the following coupon:

Share this post