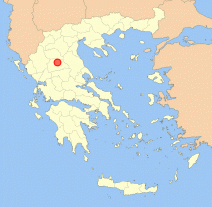 And so we finally reach Meteora, place to which I will dedicate a series of posts, beginning with an overview of the options for overnight stopovers, a few words about Kalambaka, the town under rocks and Kastraki, the village that rises in the middle of the rocks.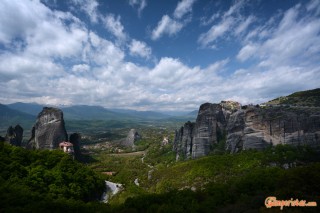 Meteora is one of those places that you can define magic. Beautiful in all seasons of the year even without visiting the monasteries, which are now more tourist attractions than spiritual places. Just to enjoy the scenery and do a couple of excursions on foot you will need at least a couple of days … for photography enthusiasts even more!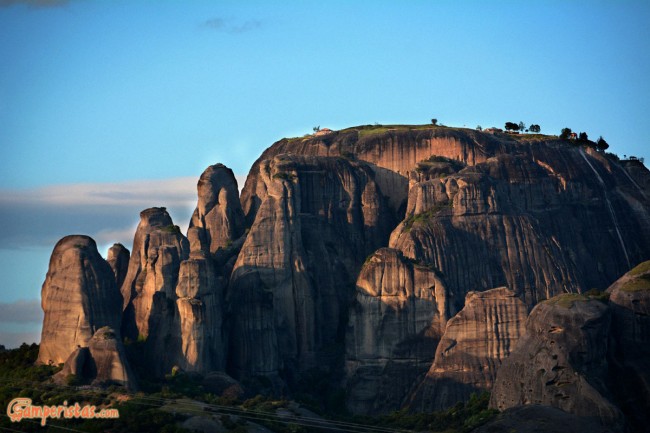 The overnight parking options are several starting with the restaurant Arsenis [39.70876,21.65463] that, in exchange for a meal at reasonable prices, offers its private parking and use of services. Despite being in an unfortunate position with regard to the landscape and the view, it is a quiet and safe place to spend the night.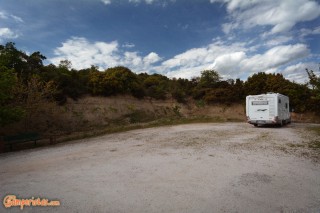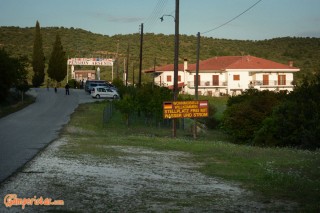 On the monasteries road I have not seen bans for motorhomes, only in the tourist parking there is at the most the classic generic no-camping sign. We slept in the small clearing from where the trail to the Roussanou monastery starts [39.72142,21.63449]., with spectacular views, especially at sunrise. Another similar open space is located 400 meters further south, in front of the panoramic rock.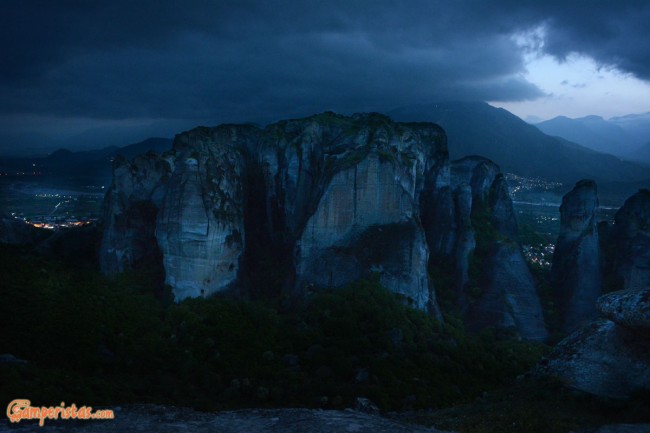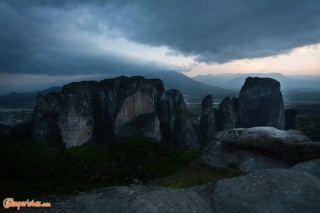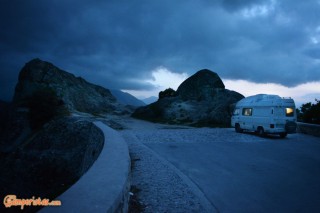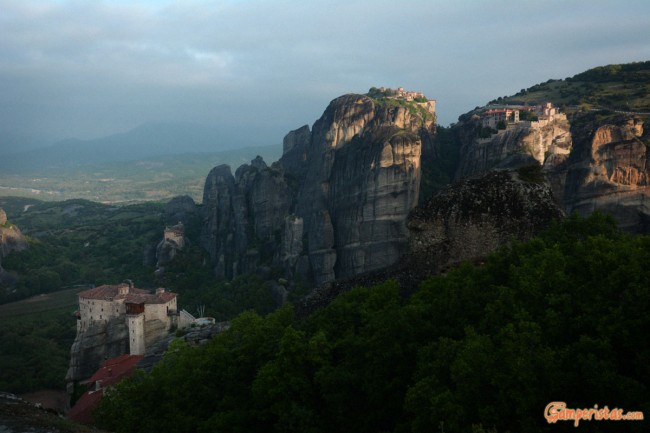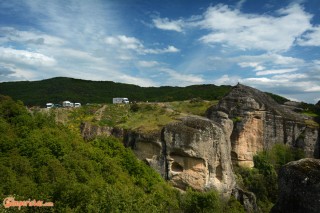 We saw several RVs spend the night in the open space before car park of the monastery Varlaam [39.72589,21.63252] side photo. Beautiful location, but more visible and most likely to be sent away, also because it seemed to me that it was private property of the monastery … but at least at Easter, when we were there, they did not seem to care.
Kastraki, is village built in the middle of the rocky towers, there are two campgrounds always open for those who can not do without the convenience and a couple of corners where you can stay for free with a small RV. The best lies beneath the cave of Agios Yorgos Mandilas [39.71906,21.62178].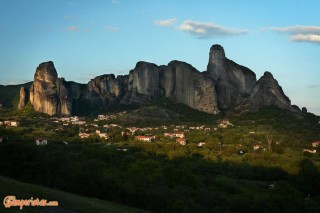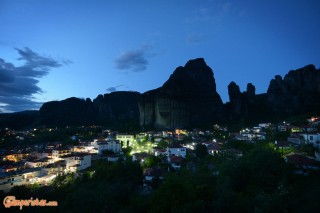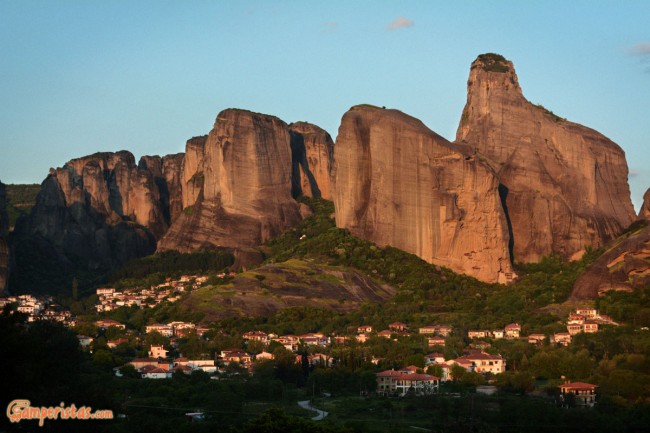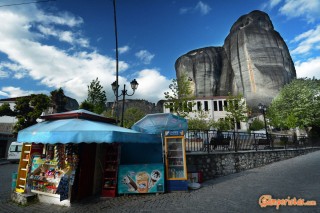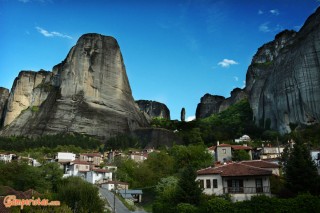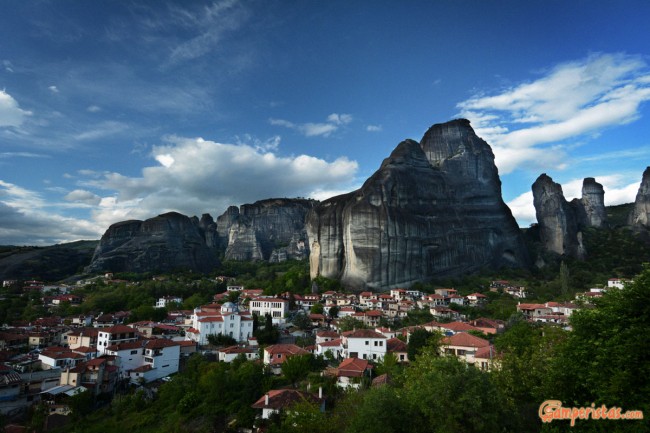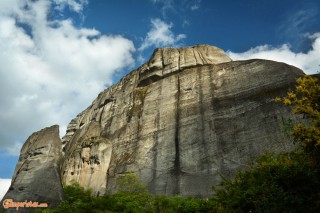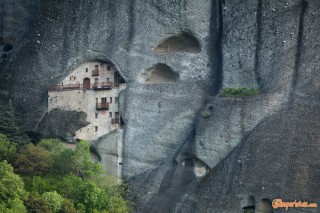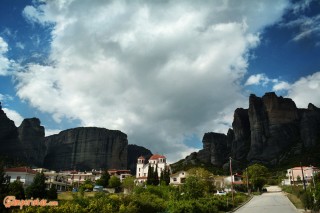 Another possibility to stay overnight, that is also suitable for large motorhomes is in Kalambaka, along the roads to the right of the south entrance of the city [39.70357,21.63367] at the height of Lidl, very little traffic and great views on the rocks (picture left).
Below, some photos of Kalambaka city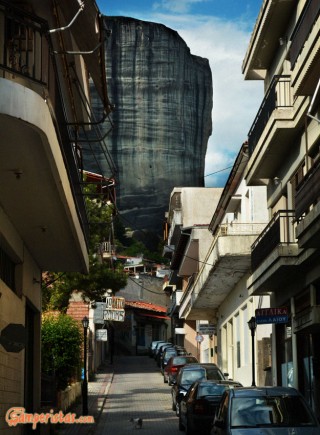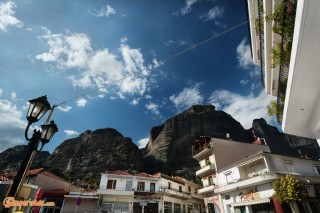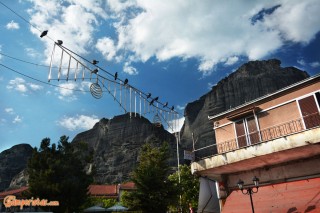 Share this post