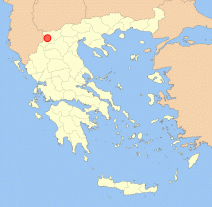 Another rainy day and we resign ourselves to go and visit Nestorio, a small village about 25 km from Kastoria, where is held a famous summer music festival on the river Aliakmona. We take advantage of the facilities to make a camper service and then go to visit a unique church…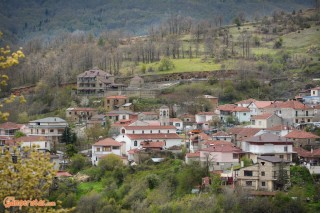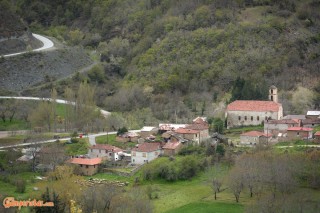 Nestorio is a small mountain village east of Kastoria, along the river Aliakmonas. In itself it has nothing special, except that every summer since 1978 a music festival, famous throughout Greece, is held in late July on the banks of the river. The spot is perfect and even in the rain it is a nice stop. Out of season you can use the bathrooms to drain the chemical toilet cassette and there water taps to fill the tank near the kitchen [40.40520,21.05747]. Anyone interested can visit the festival official website even if it is not very up to date, you can get an idea of the atmosphere of the party!
Below are some photos of the place … in bad weather!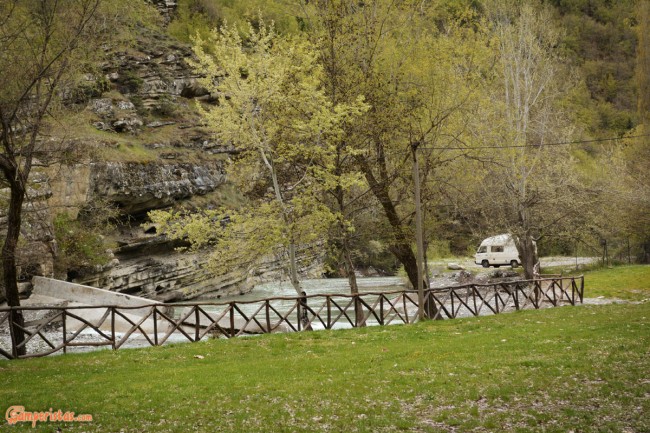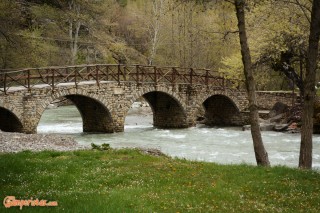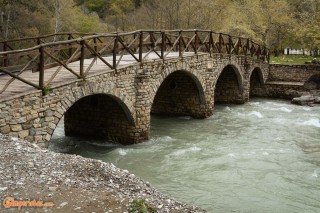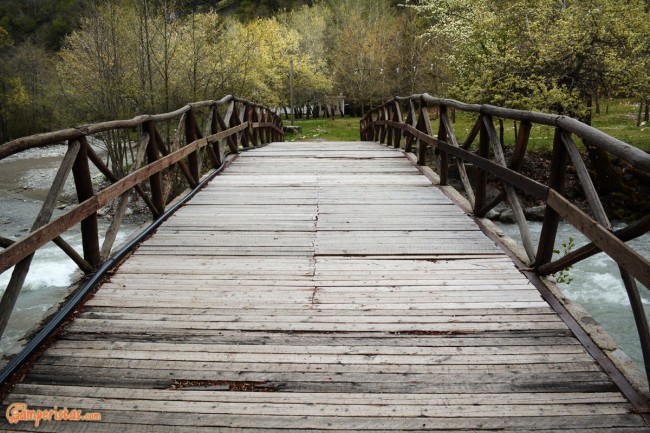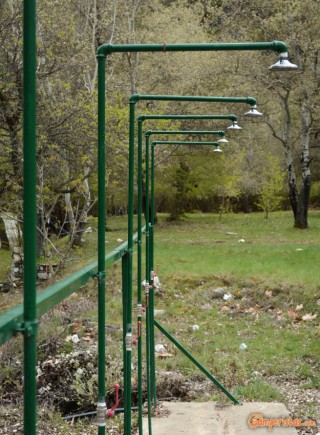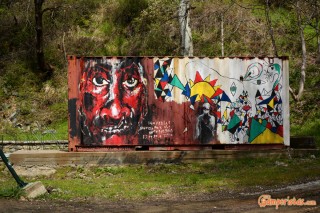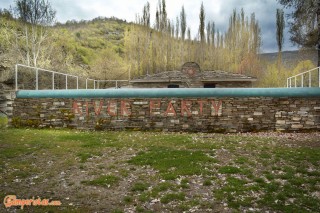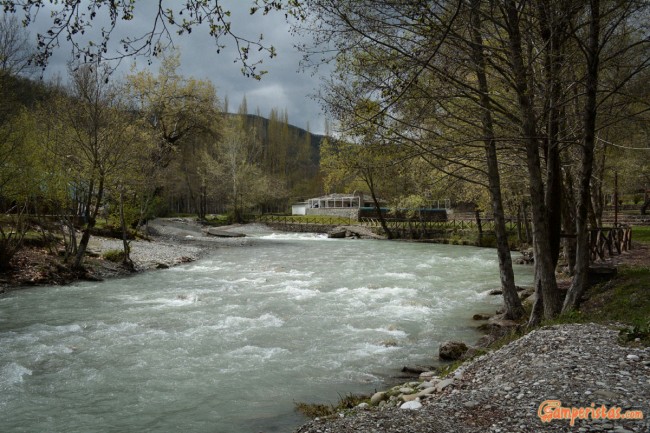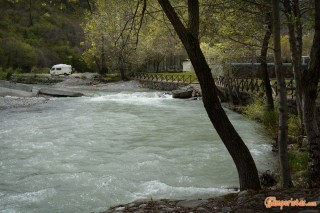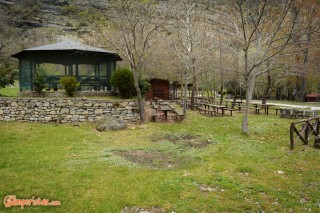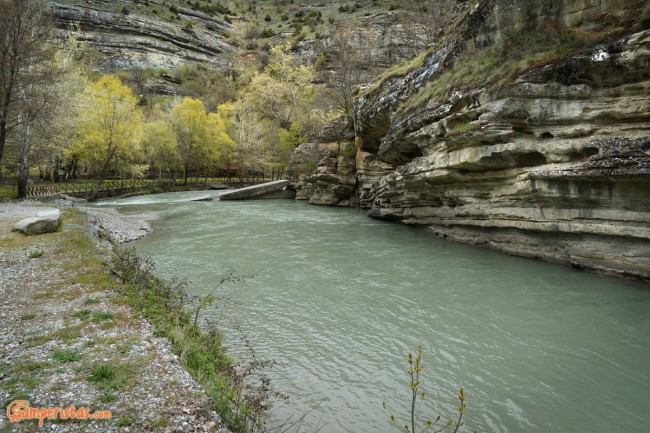 After lunch and a siesta, we put ourselves on the road to go towards Meteora, however, we stop to visit the churches of Saint George in Omorfoklissia, which not coincidentally means 'beautiful church', famous for a wooden bas-relief of St. George [40.43086 , 21.11961]. It is strictly forbidden to take photos inside so my strictly stolen photo is a little shaky! But do you think that it is fair after doing all this way to be told that it is forbidden to photograph? 😉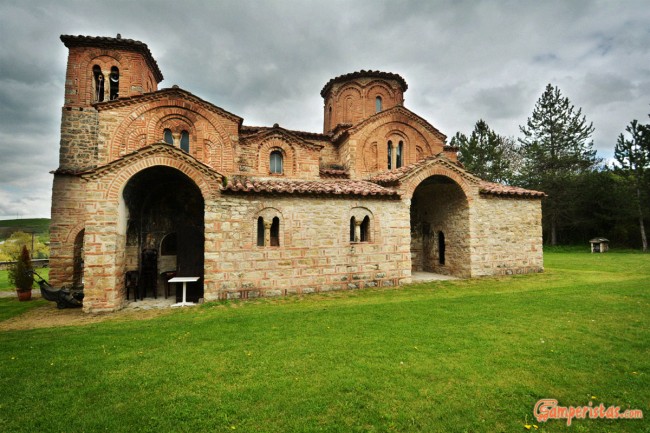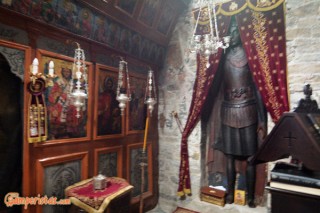 Share this post